There is something so pretty about a Strawberry Mimosa. A twist on the classic orange mimosa, this tasty drink adds a strawberry mixture that provides a lot of flavor. The dark red color makes it a perfect cocktail for Valentine's Day and it will be just as good for a special occasion like your spring brunches for Mother's day, wedding showers and Easter Brunch. Bubbly drinks are always so festive and fun! This easy strawberry mimosa recipe is also good for the summer months when local strawberries are in season.
Fresh -squeezed orange juice and strawberries are turned into a simple strawberry puree which is added to Champagne or a dry Prosecco. If you can find Blood oranges or Cara Cara oranges you will get a deeper color as they both are more pink colored than a navel orange.
A fruity cocktail like a Strawberry Mimosa is a nice way to celebrate and keep things on the light side. If you like the idea of a bubbly orange wine drink check out Cara Cara Wine Spritzer.This would also make a perfect drink as a simple brunch cocktail at bridal showers or special occasions.
If you want a fresh fruit cocktail that is a good choice for the fall, check out  Holiday Sangria.
Another easy cocktail made with red wine and sparkling water is Tinto de Verano.
You might also like Prosecco Grapes.
If you want another fun drink for Valentine's Day check out Chocolate Martini.
If you are a fan of strawberries, check out 20 Simple Summer Strawberry Recipes.
SOME THINGS TO KNOW:FAQ'S
SPECIAL EQUIPMENT NEEDED:
Champagne Flutes/Champagne Glass
Blender
Orange juicer
SUBSTITUTIONS:
There are many options of sparkling wine that you could use in this mimosa.  You could use a Brut Champagne,Prosecco,  or Spanish Cava in the recipe. If you prefer a non-alcoholic drink, you can use a non alcohol sparkling wine or sparkling water. Check out The 7 Best Sparkling Wines for Mimosas to get some recommendations on what kind of champagne to buy.
If you do not have fresh strawberries, frozen strawberries can be substituted.
Fresh raspberries would make a good substitute for the strawberries.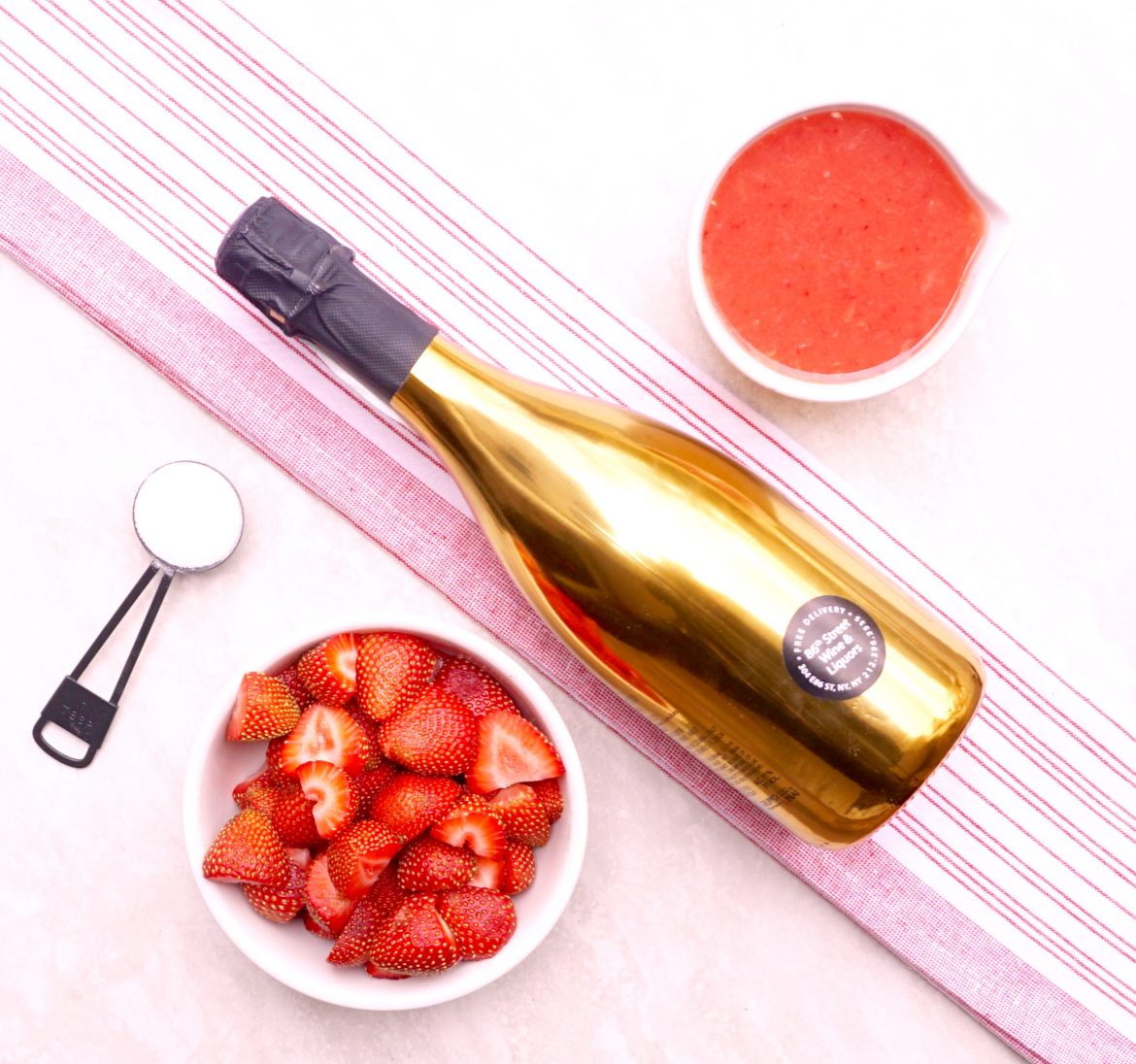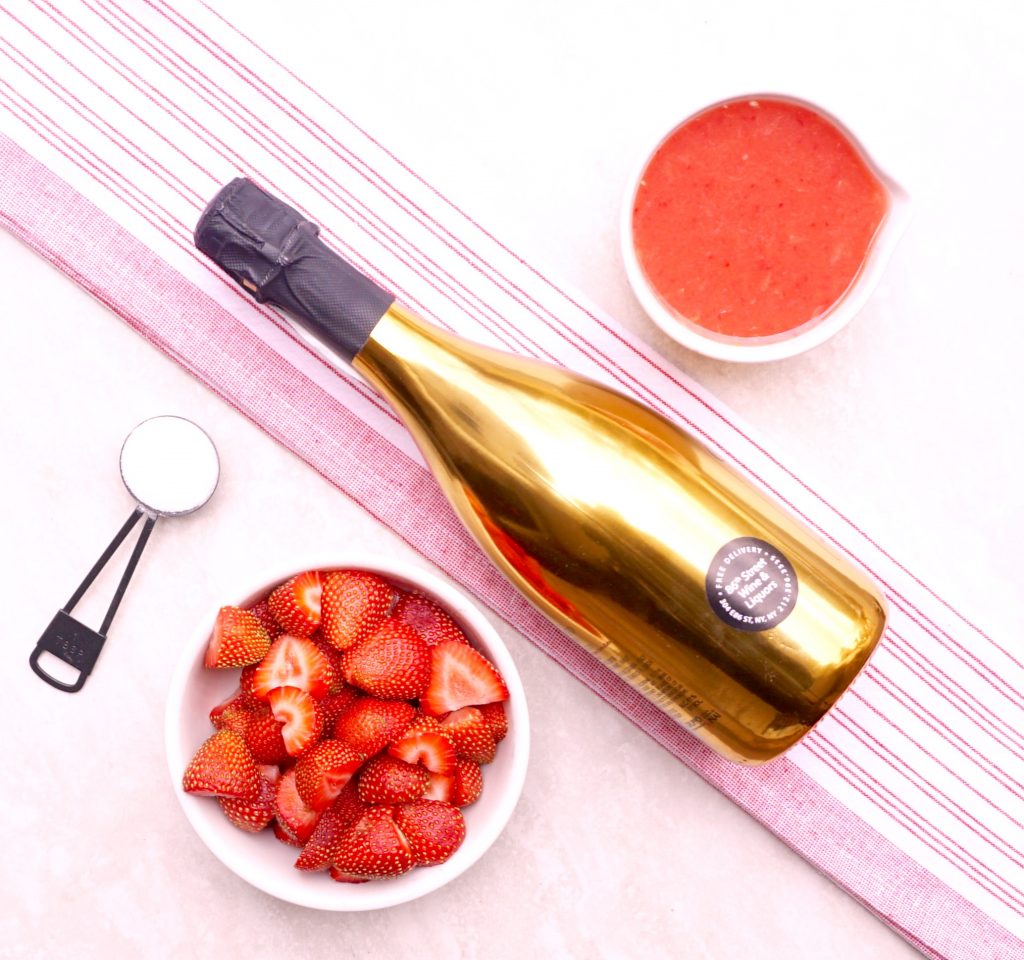 Strawberry Mimosa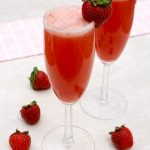 Print This
Ingredients
2 cups strawberries, sliced and chilled

1 cup fresh squeezed orange juice, chilled

1 bottle of champagne or prosecco
Instructions
Place the strawberries and orange juice into a blender or the bowl of a food processor. Puree until completely smooth.
You can run this mixture through a fine mesh strainer to ensure that it is free from any lumps.
Fill a champagne glass halfway full with the pureed strawberries/ juice mixture.
Fill the rest of the glass with champagne. Stir. 
Garnish with a fresh strawberry or orange slices.