There is something so pretty about a Strawberry Mimosa. The dark red color makes it a perfect cocktail for Valentine's Day and it will be just as special for your spring brunches.
Fresh orange juice and strawberries are turned into a simple puree which is added to Champagne or Prosecco. If you can find Blood oranges or Cara Cara oranges you will get a deeper color as they both are more pink colored than a navel orange.
A fruity cocktail like a Strawberry Mimosa is a nice way to celebrate and keep things on the light side. If you like the idea of a bubbly orange wine drink check out Cara Cara Wine Spritzer.
You might also like Prosecco Grapes.
If you want another fun cocktail for Valentine's Day check out Chocolate Martini.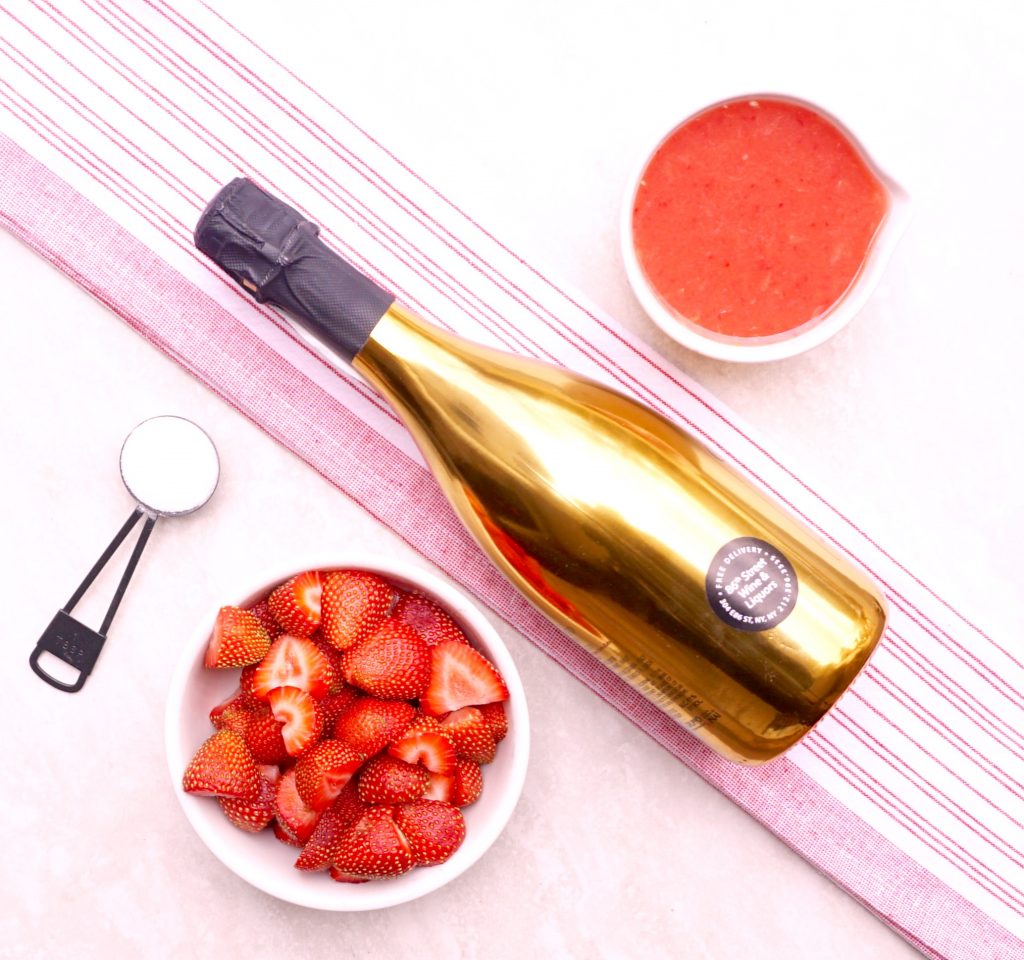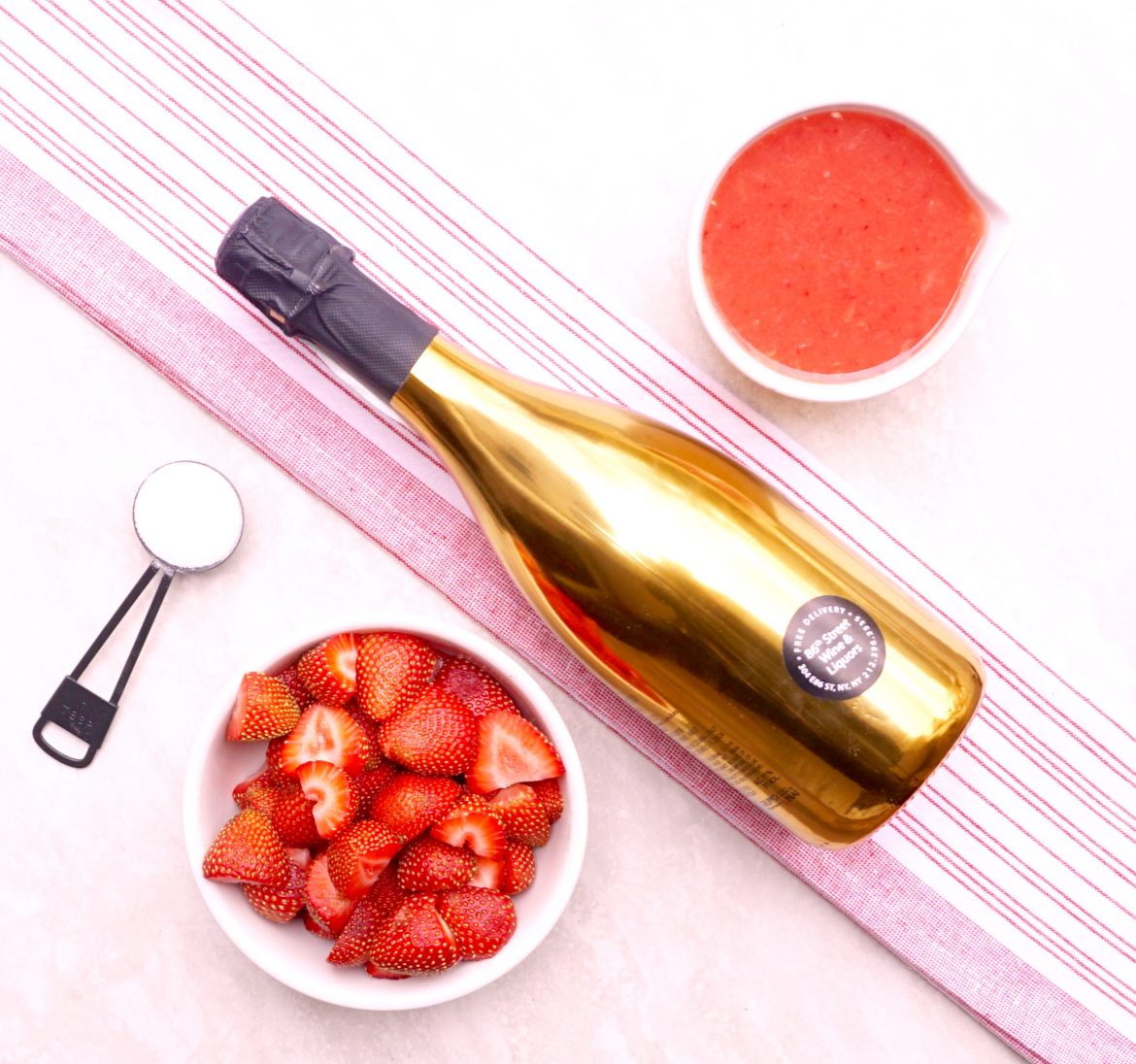 Strawberry Mimosa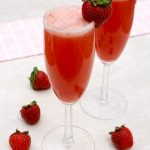 Print This
Ingredients
2 cups strawberries, sliced and chilled

1 cup fresh squeezed orange juice, chilled

1 bottle of champagne or prosecco
Instructions
Place the strawberries and orange juice into a blender. Puree until completely smooth.
Fill a champagne glass halfway full with the strawberry mixture.
Fill the rest of the glass with champagne. Stir. 
Garnish with a fresh strawberry.