Tinto de Verano is the Spanish red wine of summer. It is a light red wine cocktail that is a refreshing drink on a hot day. Not to be confused with Sangria, this is a simple mixture of red wine with either a lemon flavored soda or seltzer. Add a simple citrus fruit garnish and enjoy. You could simply add a lemon slice or some oranges and limes. Pour it over ice cubes in a glass and you are good to go.
If you are making this summer wine for a group, just remember to keep the equal parts of wine to soda or seltzer water. You could pour a bottle of red wine into a large pitcher over ice and add an equal part of soda. Add several fruit slices and you are ready to go!
If you would like to try a couple other refreshing summer cocktails, check out Watermelon Cooler and Paloma.
As we head into fall, you may want to try out Holiday Sangria. It's a good fall combination of apple cider and cranberries with white wine.
If you want a good winter wine cocktail check out Mulled Red Wine.
If you would like to learn about some other wines, check out The Best Wines to Serve with Pasta.
SOME THINGS TO KNOW:
This Spanish drink is traditionally made of equal parts of Spanish wine and Lemon Fanta which is one of the European sodas. While I have located it online,  it is very expensive. A good sweetened substitution would be San Pellegrino Limonata or a lemon lime soda such as Sprite or 7up.
I was introduced to Tinto de Verano by my friend Coro Lizasoain. She is a Spanish born artist and this recipe is her version. It does not use soda but instead a lemon sparkling water, seltzer, or soda water. In this recipe I used San Pellegrino Essenza which is a sparkling mineral water. It is very refreshing and delicious with a low sugar content.It has fewer ingredients than Sangria and a lower alcohol content.
Sangria is another popular drink in Spain during the summer months. It is a fruitier wine summer drink that is  made with both red and white wine. This is a drink with lots of different fruits as well as the addition of another alcohol like a brandy,  sweet vermouth or a cordial like Grand Marnier. It is mainly popular among the tourists in Spain and has a higher alcohol content.
A traditional sangria should be made ahead of time so that the fruit has time to infuse and impart flavor into the wine. Tinto de Verano is served as it is made.
The best wine to use in this Tinto de Verano recipe is a Spanish Rioja wine. Rioja is a wine region is Spain. Wines from this region are medium to full body. If you cannot locate Rioja wine where you live, look for a Chianti, Syrah, Cabernet Sauvignon  or Pinot Noir. You should buy a good wine but it does not have to be a very expensive wine since it is being mixed with soda or sparkling water.
Because Tinto de Verano contains soda or sparkling water it is best to mix it when you are ready to serve it. If it is made too far ahead of time, the soda or sparkling water can go flat.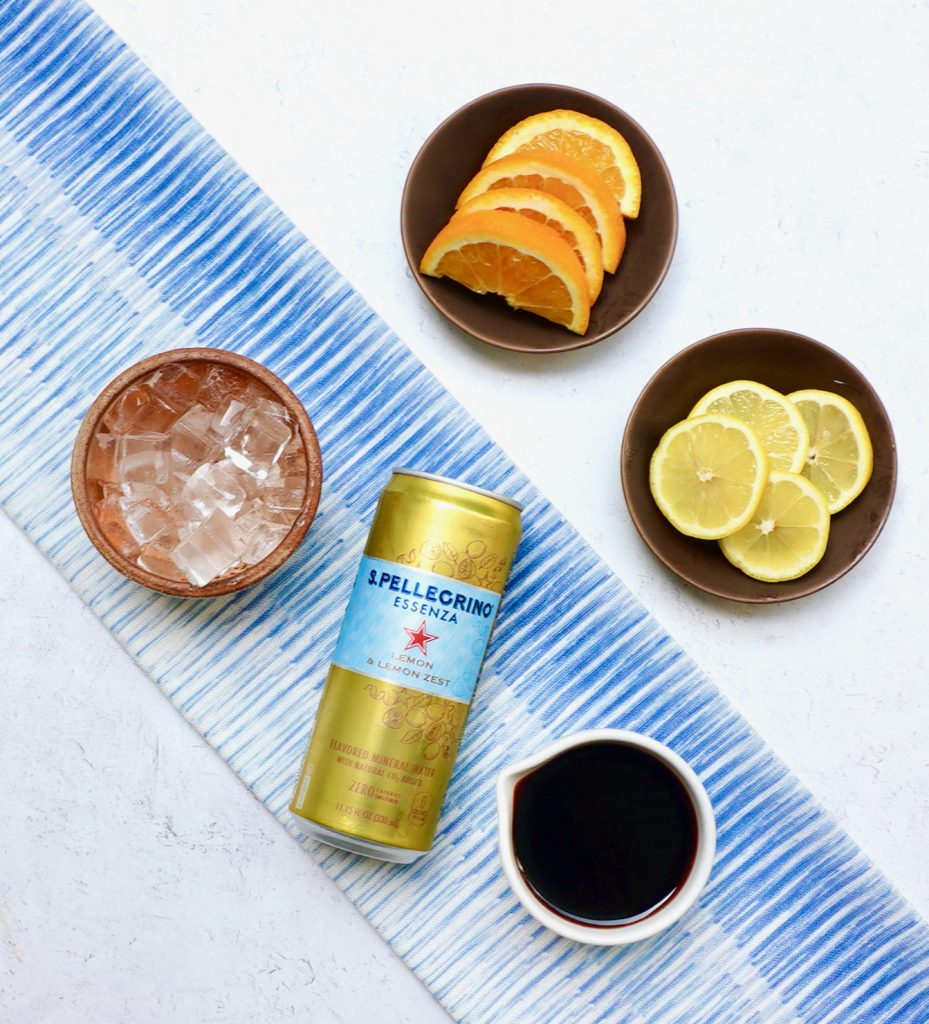 Tinto de Verano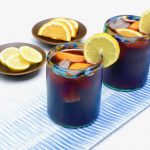 Print This
Ingredients
½ cup Rioja red wine

½ cup lemon soda, lemon lime soda, lemon seltzer, or lemon sparkling water

1 slice of lemon

1 slice of orange

Ice cubes
Instructions
Place the ice cubes into a tall glass.
Pour the wine and soda or sparkling water into the glass and stir them together.
Add the lemon and orange slices to the glass and serve.
**You can easily mix together more drinks than one at a time. Just keep the proportions equal when increasing the quantity.