Paloma is a refreshing Mexican cocktail. It is the most popular tequila cocktail in Mexico and is traditionally made with tequila, lime juice and grapefruit soda.
This recipe uses freshly squeezed pink grapefruit juice, simple syrup and club soda. It has a nice freshness from the juice and the sweetness is easily controlled by using the combination of simple syrup and club soda.
Simple syrup is very easy to make by combining equal parts of water and granulated sugar then heating it until the sugar dissolves. It's great to have on hand for different cocktails and it can be infused with herbs like we did here with this Greyhound Cocktail.
If you want to try another popular Mexican Cocktail check out Michelada which is like a Bloody Mary made with beer.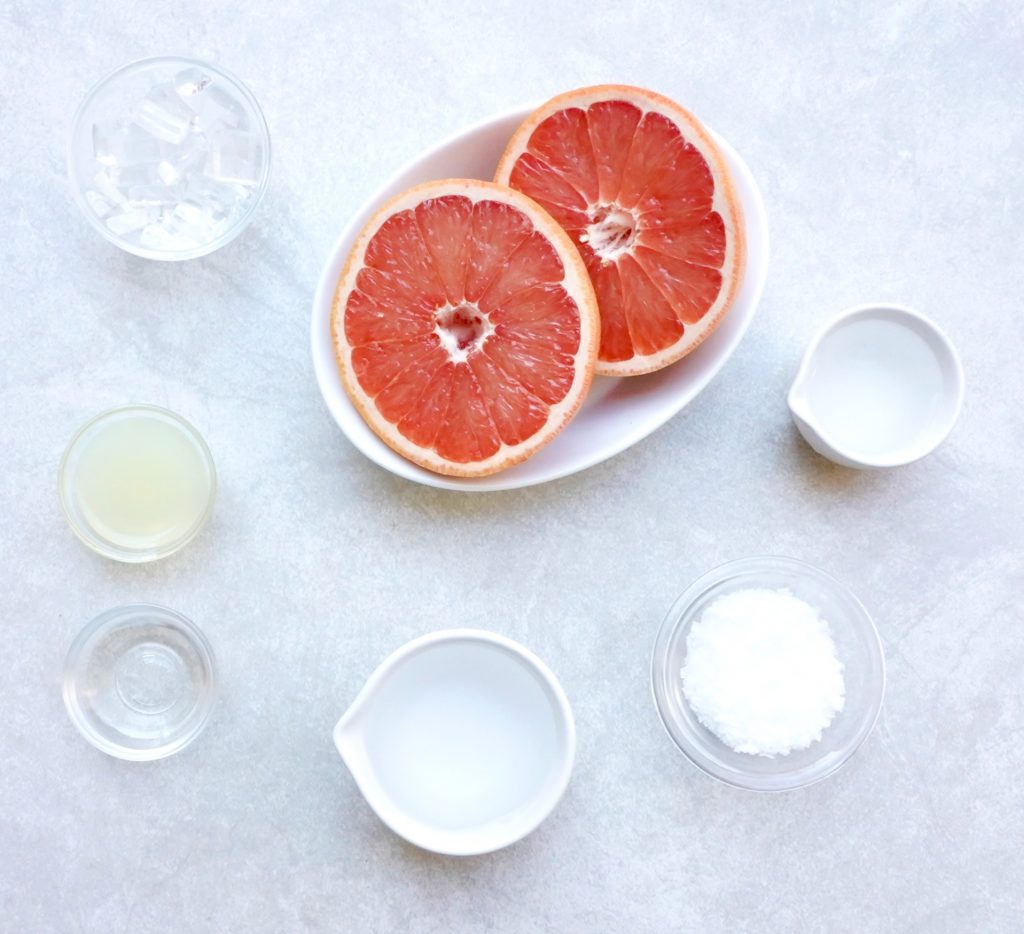 Paloma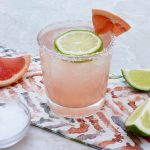 Print This
Ingredients
¼ cup freshly squeezed pink grapefruit juice

¼ cup tequila

2 tablespoons lime juice

2 teaspoons simple syrup, or to taste

½ cup ice cubes

½ club soda or seltzer water

Optional:

course salt to rim the glass
Instructions
Optional salted glass rim:
Pour the salt on a plate or shallow dish. Cut a slit in a wedge of lime, and rub it along the rim of the glass.  This will moisten it. Place the glass upside down into the salt and roll the edge of the glass in the salt to coat.
In a cocktail shaker, combine the grapefruit juice, tequila, lime juice and simple syrup. Shake well.
Add the ice cubes to an 8 ounce glass.
Pour the tequila mixer into the glass.
Top off the glass with club soda or seltzer. Stir.
SIMPLE SYRUP:
Combine equal parts water and sugar in a saucepan over medium heat. Heat just until the sugar dissolves. Cool