Cherry Clafoutis is a great way to enjoy fresh, seasonal cherries. With just a few simple ingredients you can create a warm and wonderful dessert.
This is a very easy dessert to make. All of the ingredients except the cherries are quickly combined together in a blender or whisked together in a bowl. The mixture is poured over cherries that have been layered on the bottom of a baking pan. The most time consuming part of this recipe is pitting the cherries. You could buy frozen, pitted, dark cherries if you want to save time.
Clafoutis is a French dessert made with fruit or berries that are baked into a thick flan like batter. It is best served slightly warm with a bit of whipped cream or ice cream. If you would like to try it with blueberries instead of cherries, check out Blueberry Clafoutis, Cranberry Orange Clafoutis and Peach Clafoutis.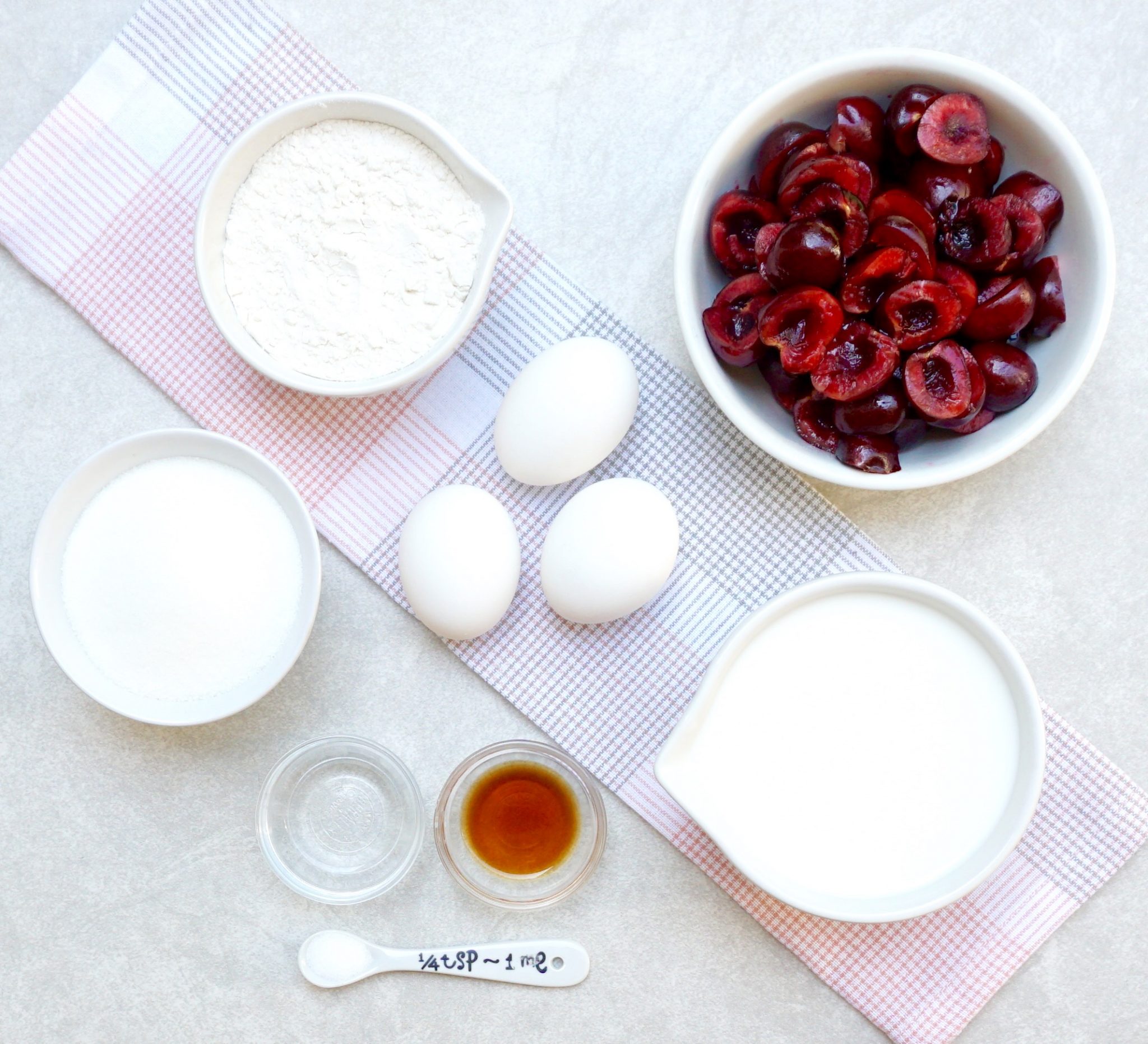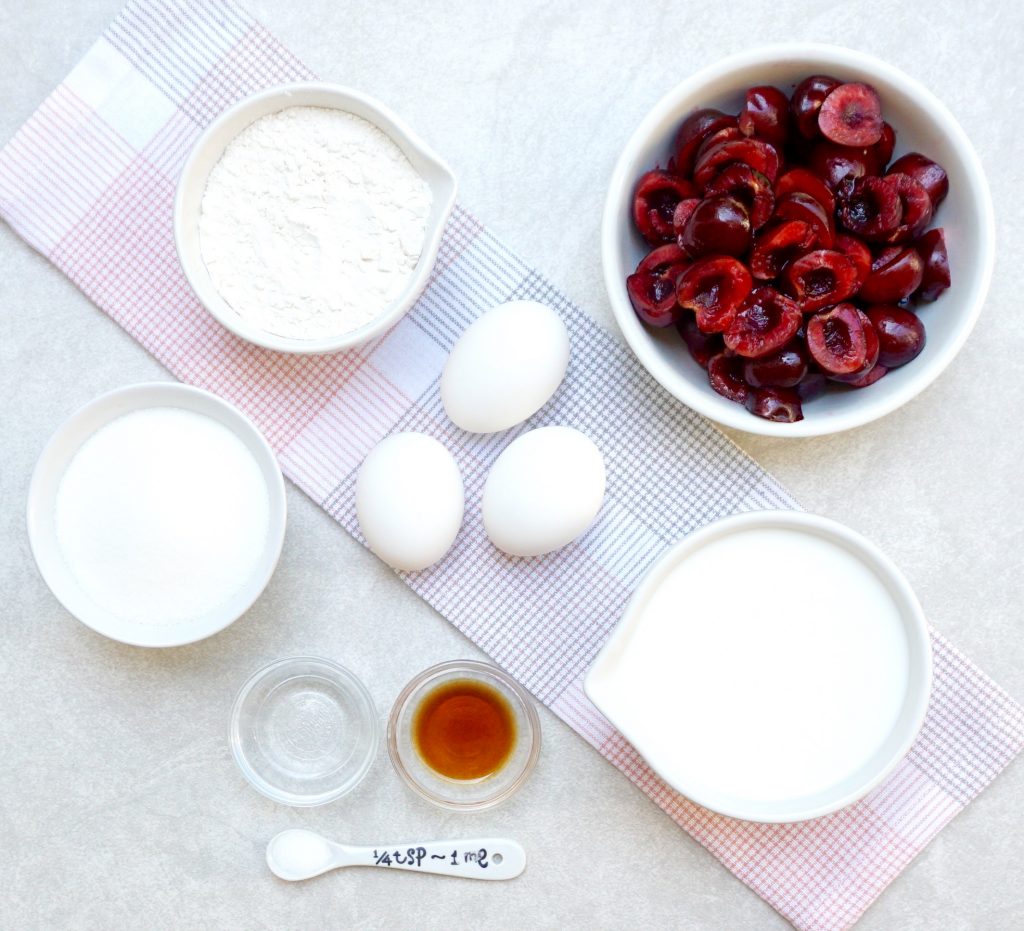 Cherry Clafoutis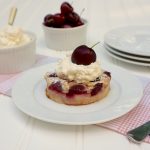 Print This
Ingredients
1 ¼ cup whole milk

2/3 cup granulated sugar

3 large eggs

1 teaspoon vanilla extract

1 teaspoon almond extract

1 cup all purpose flour

¼ teaspoon salt

2 cups fresh cherries, pitted and sliced in half.
Instructions
Preheat your oven to 350 degrees. Butter or grease a 9 x 13 inch baking dish.
Add the milk, sugar, eggs, vanilla extract, almond extract, flour and salt to a blender. You can also whisk these ingredients together in a large bowl if you do not have a blender.
Add the cherries to the bottom of the prepared baking pan, cut side down. Spread them out evenly.  Pour the batter over the  cherries.
Bake for 50 minutes until the top of the Clafoutis is lightly  browned.
This is best served warm with ice cream or whipped cream.
Notes
If you do not care for almond or do not have almond extract, use two teaspoons of vanilla extract.