Fresh asparagus is available year round but it's always the best in the spring. It's harvest season begins at the end of February and goes through June. April and May are the peak time of year for it, so we are pulling out our best asparagus recipes and combining them in this spring asparagus recipe round up. 10 Spring Asparagus Recipes shows you our favorite ways to incorporate asparagus into quiche, frittatas, pastas, quinoa, and rice dishes.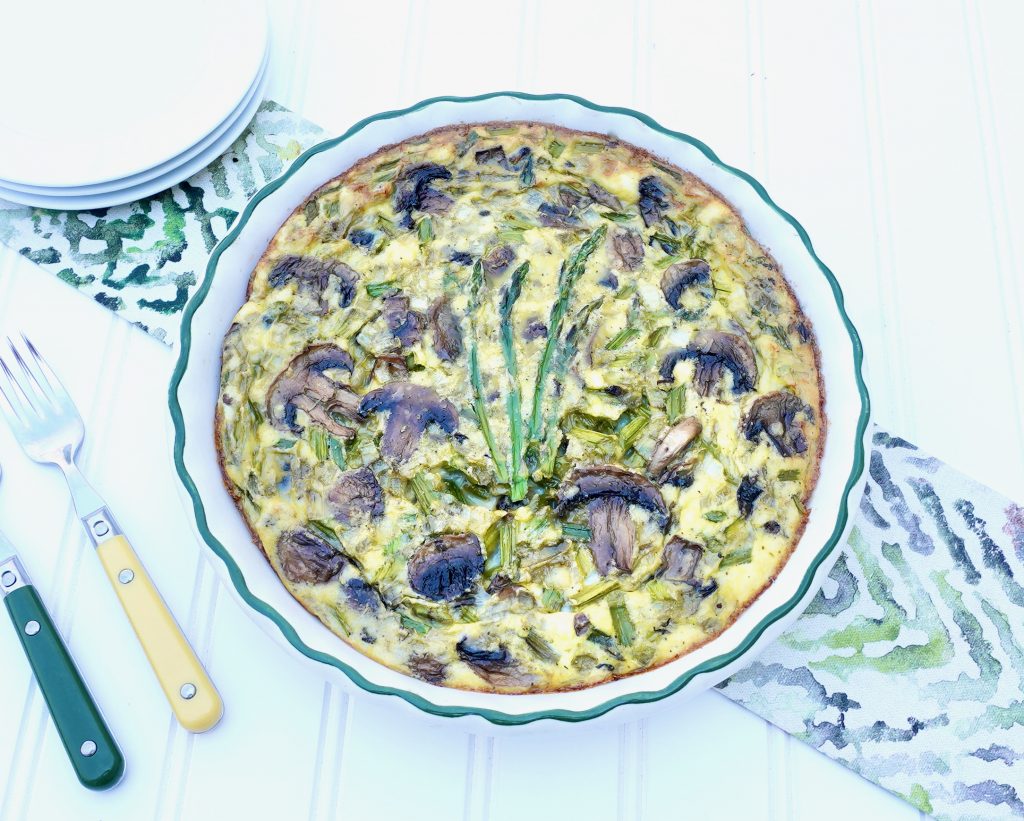 Mushroom Asparagus Frittata is a perfect way to start the day, but it could actually be eaten for any meal. It is filled with a bunch of asparagus, mushrooms, onions and feta cheese, which is a salty cheese. This frittata is hearty and flavorful and makes a great vegetarian meal. It is also a good option for a spring brunch.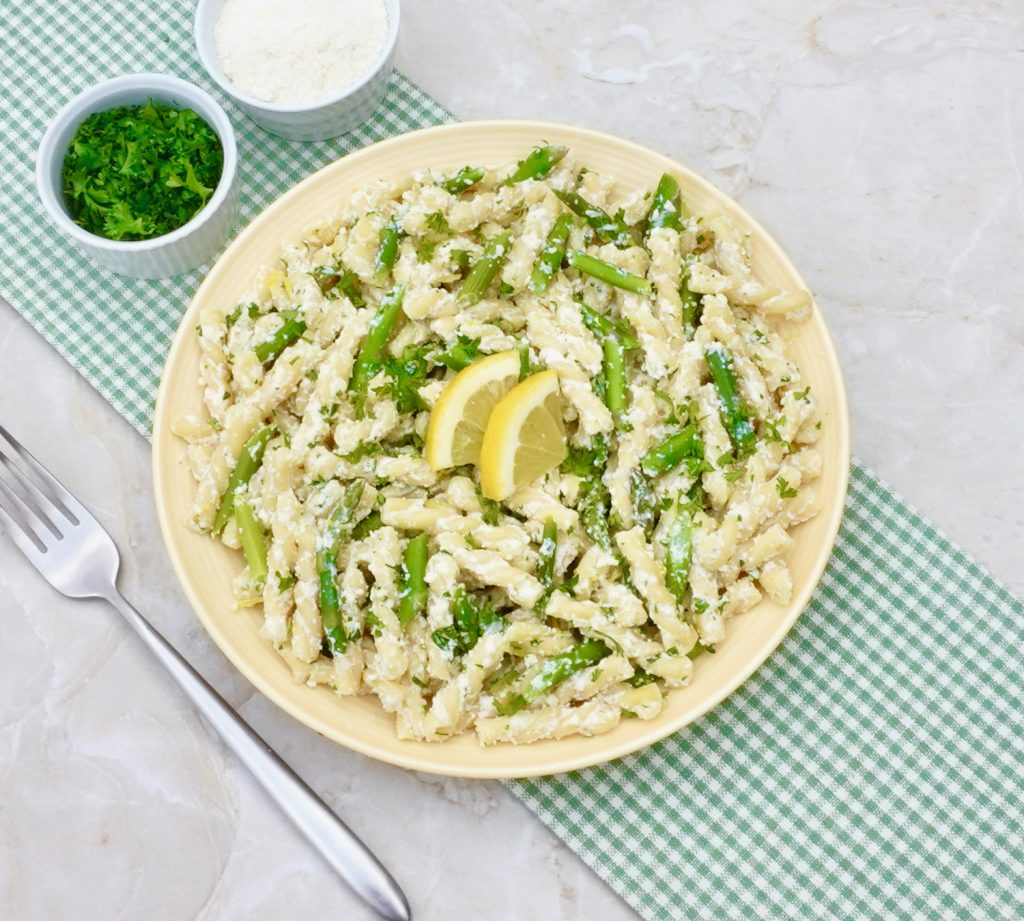 Lemon Asparagus Pasta is a simple one pot vegetarian meal. It's one of our favorite asparagus recipes that has a bright flavor with the addition of both lemon zest and fresh lemon juice. This simple asparagus pasta meal is ready in under 25 minutes which makes it a good choice for weeknight dinners.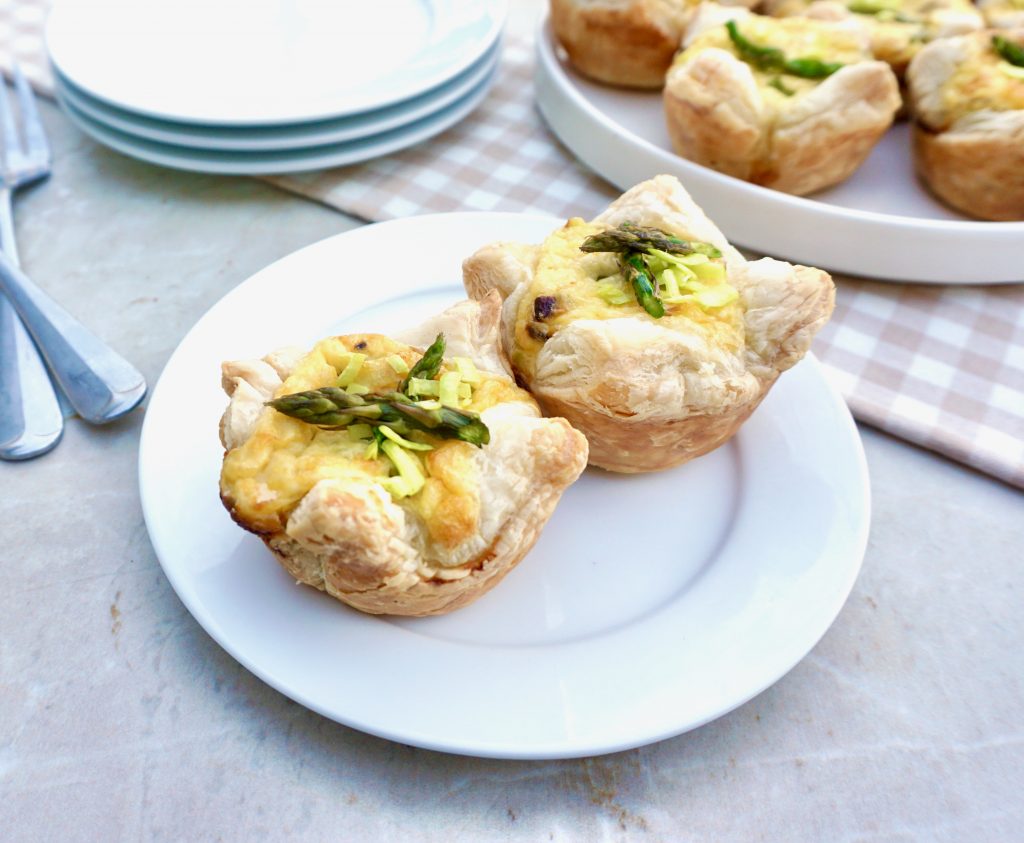 Asparagus Quiche Cups are flavorful mini quiche baked in a tender puff pastry crust. They are easy to make and would be a wonderful addition to a spring brunch. With a custard like egg mixture and the crisp texture of the cup, they highlight the beautiful asparagus of the spring. You can make the quiche cups ahead of time as they freeze well.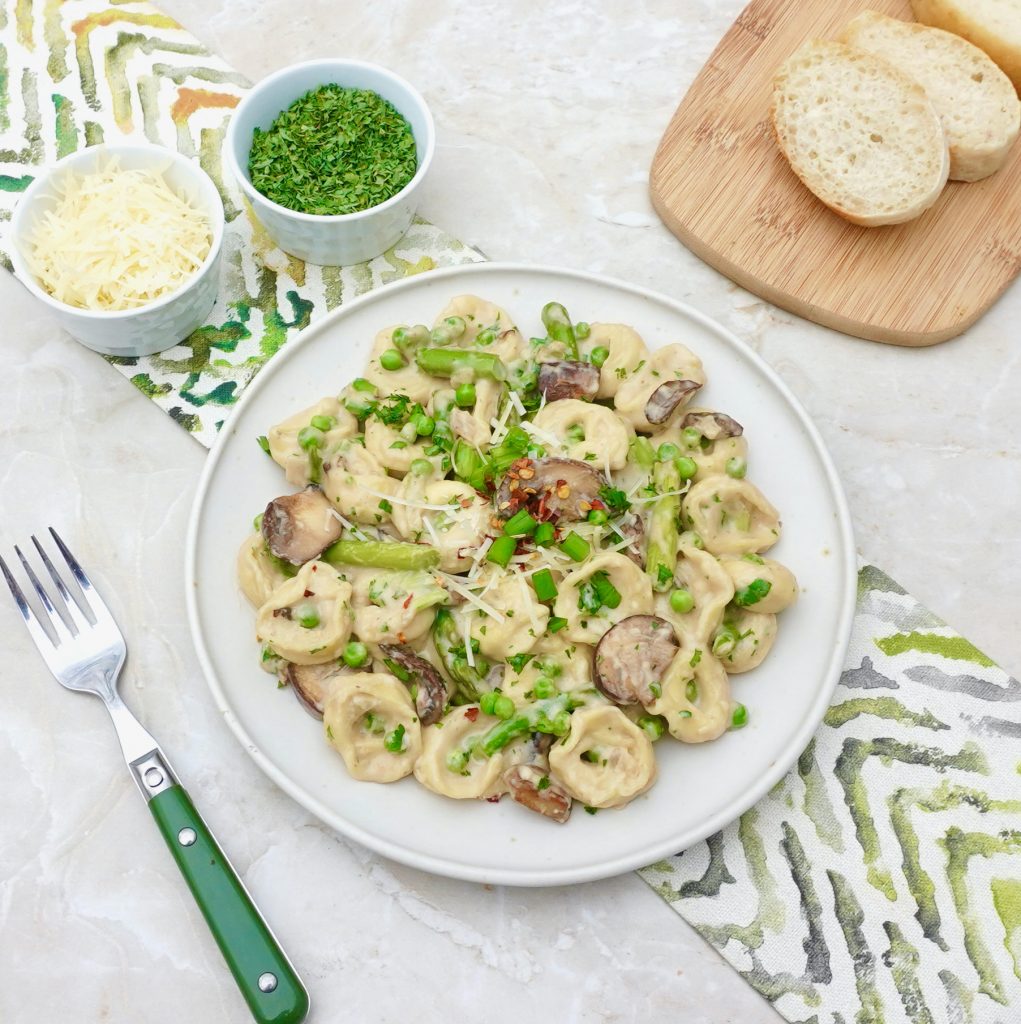 Mushroom Asparagus Tortellini is an easy quick fix dinner. Chopped asparagus spears and mushrooms are sautéed, simmered in a simple creamy parmesan cheese sauce and served over al dente tortellini. You can make the sauce while you are heating the pasta water and cooking the tortellini. This easy recipe will cook in a total time of  under 15 minutes. It is a delicious recipe that is good for a quick weeknight dinner.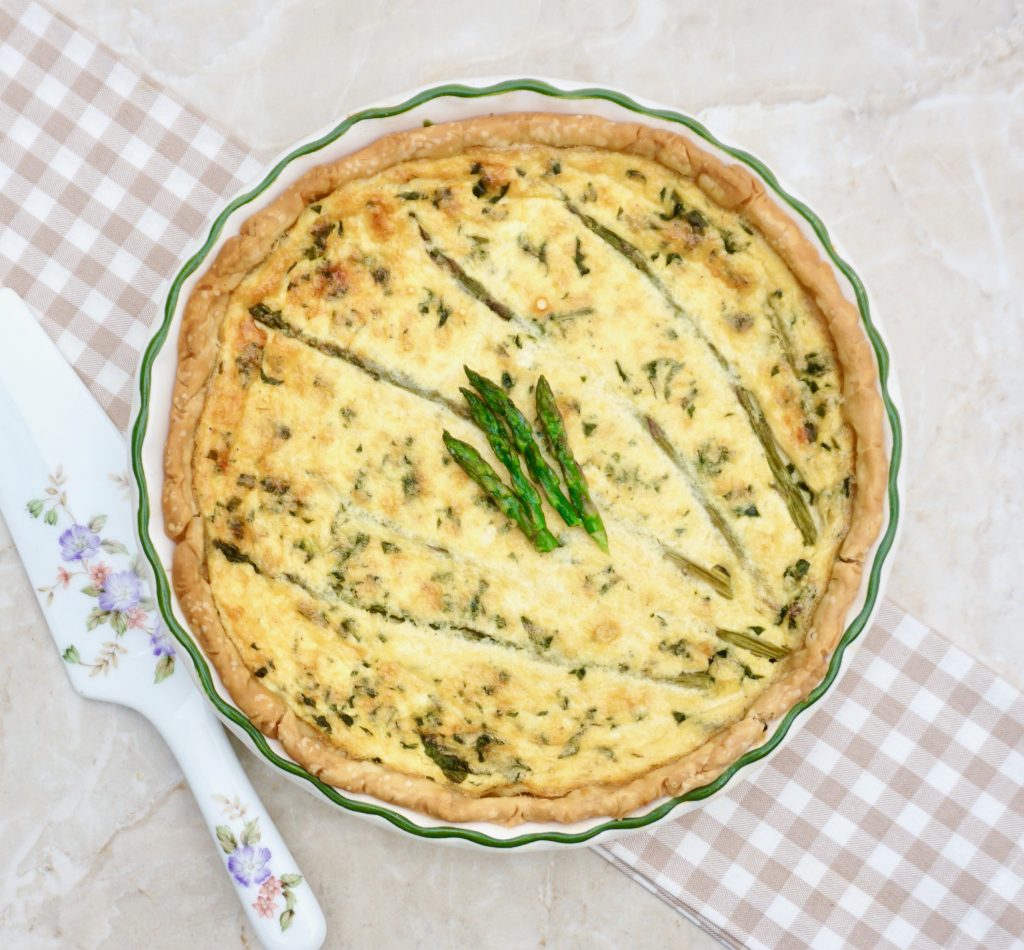 If you are looking for a spring brunch dish, check out Asparagus Quiche. This can be served as a main dish and quiche can be made ahead of time and reheated or even frozen. Asparagus Quiche features some of our favorite vegetables. It has slim stalks of spring asparagus, fresh baby spinach and green onions.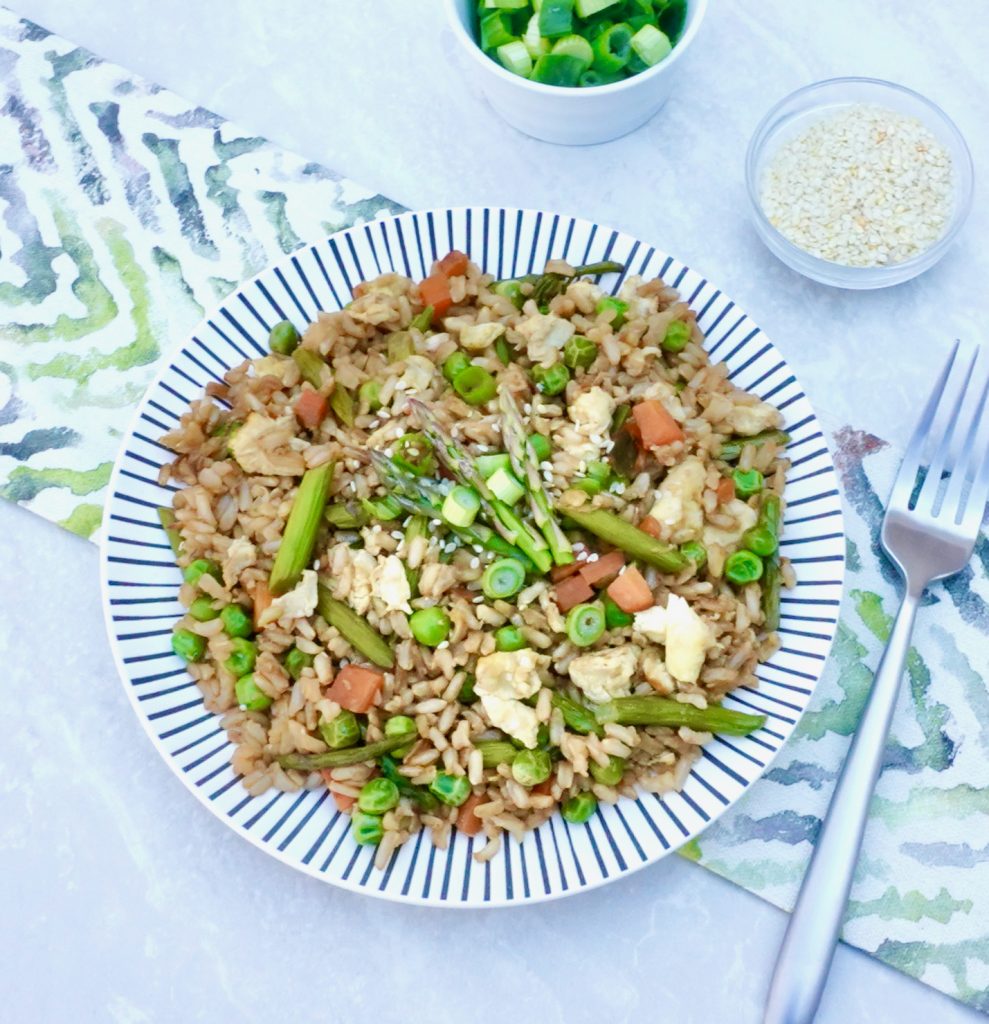 Asparagus Fried Brown Rice is a healthy recipe that can be eaten as a side dish but it is hearty enough to be a vegetarian meal. Fried rice is one of those 10 spring asparagus recipes that you can easily swap out spring vegetables for what you have on hand. The fresh ginger, sesame oil and soy sauce are key to the flavor of the dish so make sure you add them.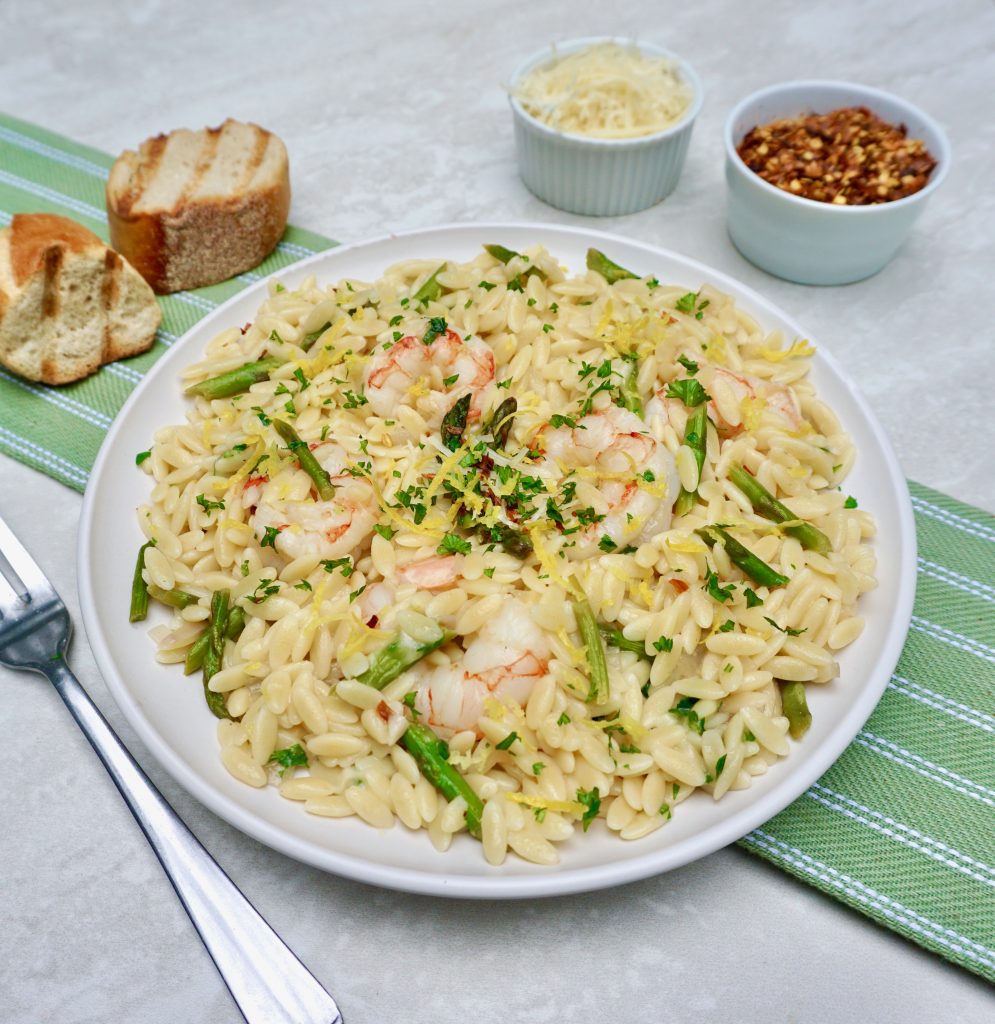 Another good choice from the 10 spring asparagus recipes,  is Lemon Shrimp Orzo with Asparagus. The orzo is cooked and then simmered in broth, risotto style to make a creamy base. Shrimp and asparagus are sautéed with shallots, garlic and fresh herbs, and simmered in wine. Lemon juice and zest add a lot of flavor.This recipe goes together pretty fast so it is a good option for a weeknight dinner. The sauce should be ready by the time you boil your water and cook your orzo.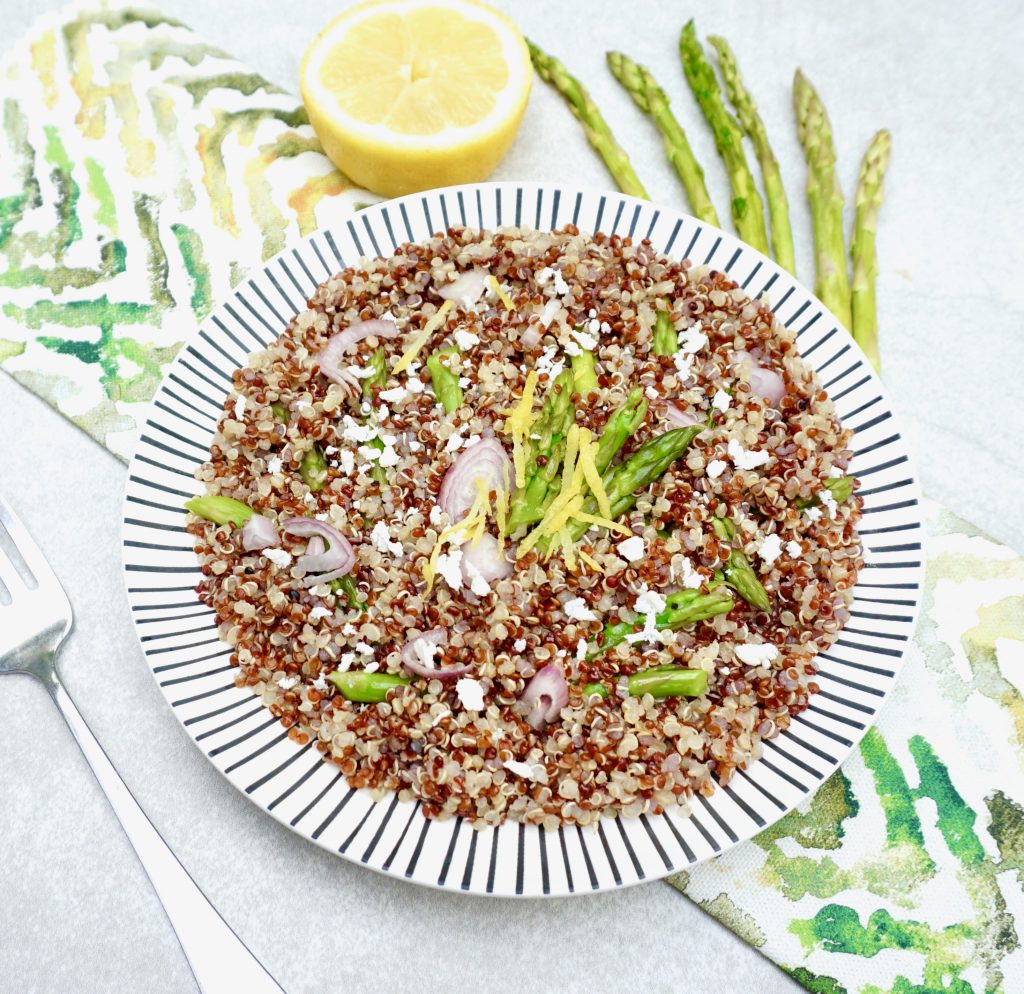 Lemon Asparagus Quinoa is one of our favorite recipes to make when asparagus is in season. This healthy recipe combines quinoa with asparagus, shallots and feta cheese. The dressing ingredients are a drizzle of olive oil, lemon juice, dijon mustard, black pepper and a little salt. This makes a nice side dish or a light lunch. Lemon Asparagus Quinoa can be served warm or cold, like a salad.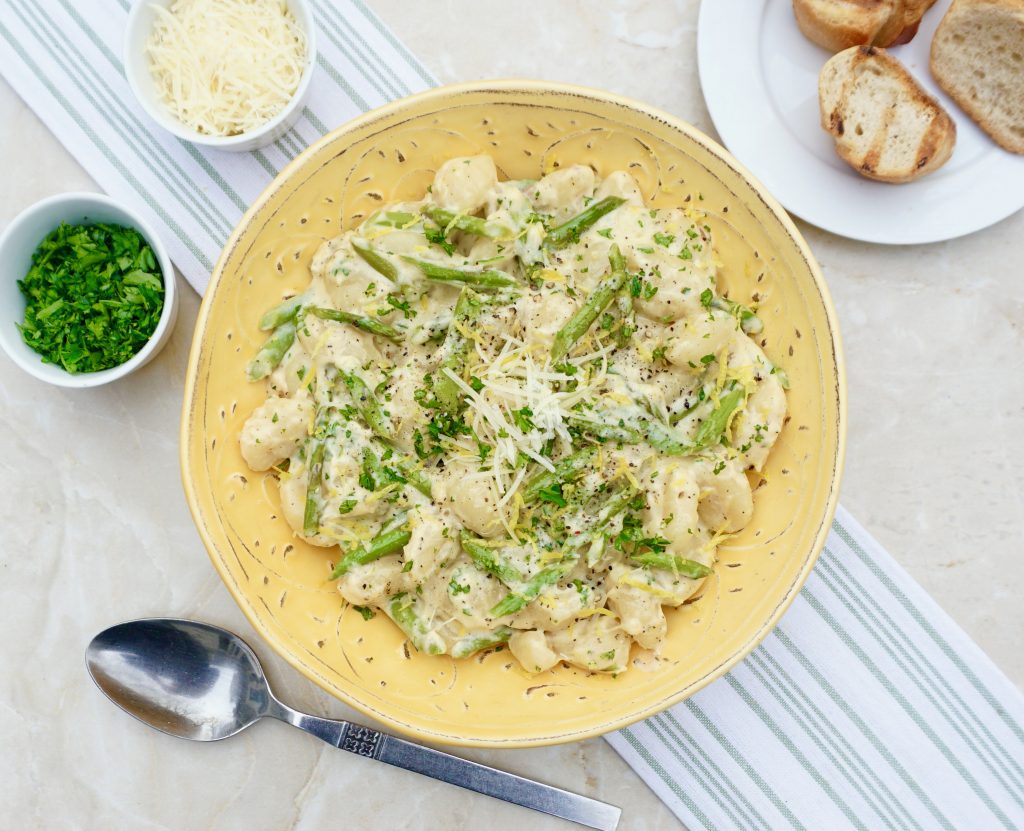 One Pot Asparagus Gnocchi is a hearty, vegetarian meal that is perfect for a busy weeknight. It is all done in one pot and it is ready in minutes! We are cooking asparagus with shallots and garlic and blending it with ricotta cheese, parmesan cheese, lemon zest and parsley in a sauce. The gnocchi is cooked right in the same pan. This meal is ready from start to finish in about 15 minutes.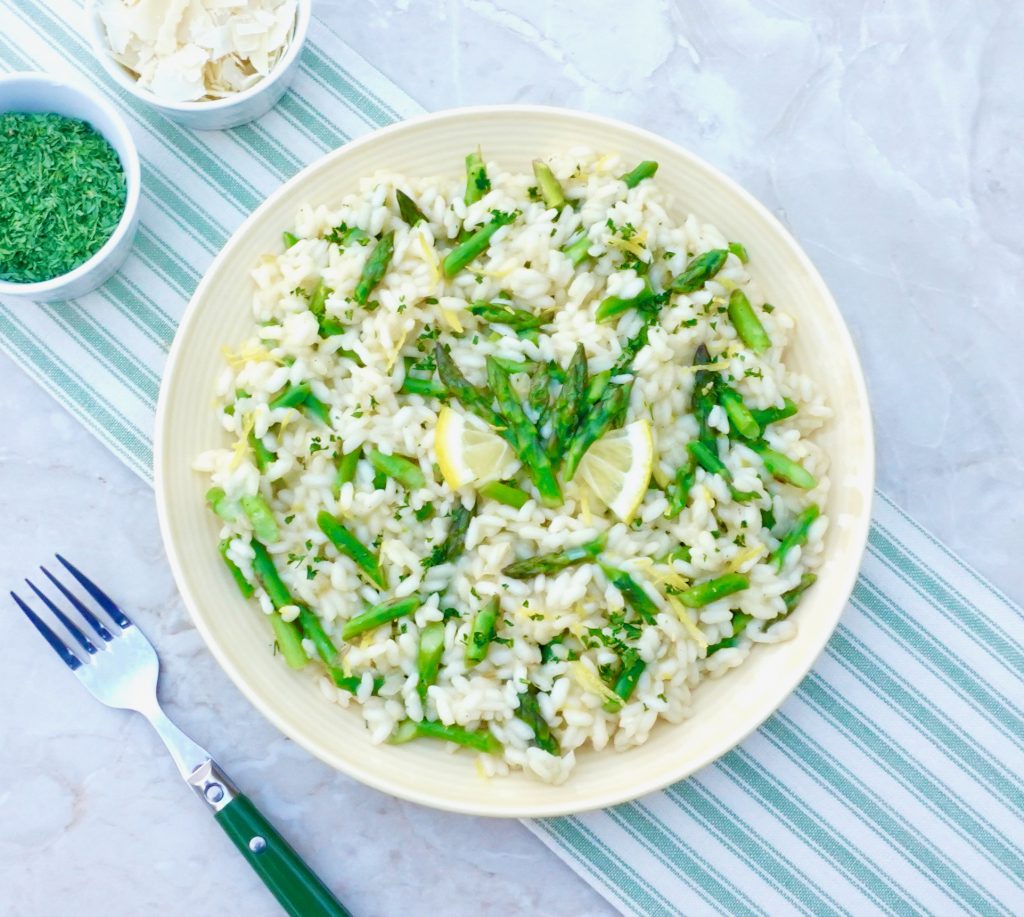 Lemon Asparagus Risotto is a versatile recipe that makes a great side dish or a vegetarian meal. While it can be made at any time of the year, it is best in the spring when you can find the slender stalks of asparagus. It will only take you about 20 minutes of cooking time to make this recipe.
I hope you enjoy this new season of fresh asparagus and that you find great asparagus at your local markets. Try some of the 10 Spring Asparagus Recipes and enjoy!