You don't need a water bath canner to be able to preserve summer's goodness in a jam. Plum Freezer Jam is easy to make and will keep for month's in your freezer. With just a few ingredients and a few minutes cooking time you can have a jam to enjoy all through the fall.
Plum Freezer Jam is great to put on your morning toast. You could also use it in bars, muffins, cakes and cookies.
Pectin is a thickening agent derived from fruit. You can find it in the grocery store near the puddings, jello, and gelatin. While you are there pick up some unflavored gelatin and try out Pumpkin Panna Cotta, Strawberry Panna Cotta or Lemon Panna Cotta.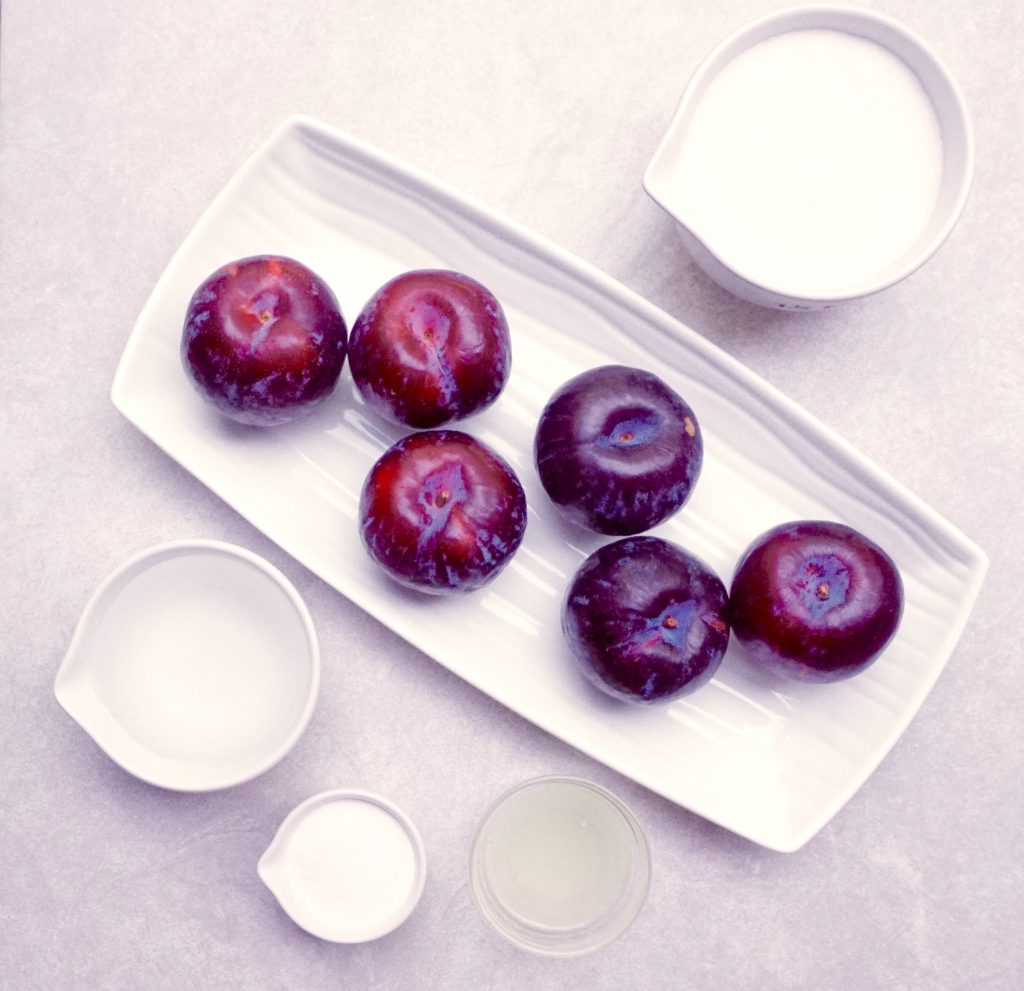 Plum Freezer Jam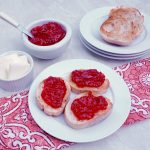 Print This
Ingredients
2 pounds black plums

1 cup water

¼ cup fruit pectin

1 ½ cups granulated sugar

2 tablespoons lemon juice
Instructions
Make sure that your pectin is fresh or it will not jell.
Cut the plums in half. Remove the pit. Cut each half into 1 inch chunks.
Place the chunks into a medium size saucepan with a cover. Add the water and bring it to a boil over high heat.
When the mixture comes to a boil, cover the pan and reduce the heat to low.
Simmer covered for 10 minutes, stirring occasional.
Use a masher or spatula to break down the cooked chunks of plum. You can leave some chunks if that's the way you like it.
Add the pectin to the plums. Bring to a boil over high heat. Keep it at a boil over high, stirring constantly for 3 minutes.
Remove from the heat and add the sugar and the lemon juice.Combine it well.
Let the jam cool completely. The pectin will thicken the jam as it cools. This may take several hours.
Place into freezer containers and put them into the freezer. You can keep them up to 6 months.
If you are using some now it will keep up to a week in the fridge.