You don't need a water bath canner to be able to preserve summer's goodness in a jam. Plum Freezer Jam is easy to make and will keep for month's in your freezer. With just a few ingredients and a simple cooking process, you can have a homemade jam to enjoy all through the fall.
Water bath canning is another way to store homemade jams. The process requires washing the jars in hot soapy water, spooning the hot pectin mixture into the jars, then wipe the jar rims and add the lids. The jars go into a large pot with boiling water and are processed until the jars seal. It is a rewarding project but this easy homemade plum jam will give you similar results with a fraction of the work!
Plum Freezer Jam is great to put on your morning toast. You could also use it in bars, muffins, cakes and cookies or serve it over ice cream.
Pectin is a thickening agent derived from fruit. You can find it in the grocery store near the puddings, jello, and gelatin. While you are there pick up some unflavored gelatin and try out Pumpkin Panna Cotta, Strawberry Panna Cotta or Lemon Panna Cotta.
A large bowl of Honey Lime Stone Fruit Salad is another way to enjoy ripe plums and some other of the best summer fruit with a light, tangy, sweet dressing.
If you love a sweet jam and would like to try some crumble bars that are made with it, check out Blueberry Crumble Bars. If you like a strawberry jam and rhubarb combination, check out Strawberry Rhubarb Bars.
SOME THINGS TO KNOW:FAQ'S
INGREDIENT TIPS:
Make sure that you check the expiration date on your pectin. If your pectin is past the expiration date on the package, the jam made with this pectin will not gel or work as it should.
There are different types of pectin. Dry pectin and liquid pectin are both available. Read What is Pectin? to learn more about it.
You might also like to read, Here's Exactly What to Look for When Buying a Plum.
SPECIAL EQUIPMENT NEEDED:
Stainless steel saucepan
Potato masher, Immersion blender or spatula
SUBSTITUTIONS:
If fresh plums or Italian plums are not available at your grocery store, frozen plums can be substituted. You could also use wild plums.
You can control the amount of sugar that you add to the jam. The first time you make it, add only one cup to the plum mixture. If you like how it tastes with less sugar, do not add the remaining ½ cup of sugar. If you want the jam sweeter, add the extra sugar.
If you do not have granulated white sugar, pure cane sugar or light brown sugar can be used instead.
HOW TO STORE PLUM FREEZER JAM:
You can store the jam in the refrigerator in an airtight container for up to a week.
You can also place it into freezer containers and freeze the jam for up to 6 months.
Defrost the jam in the refrigerator.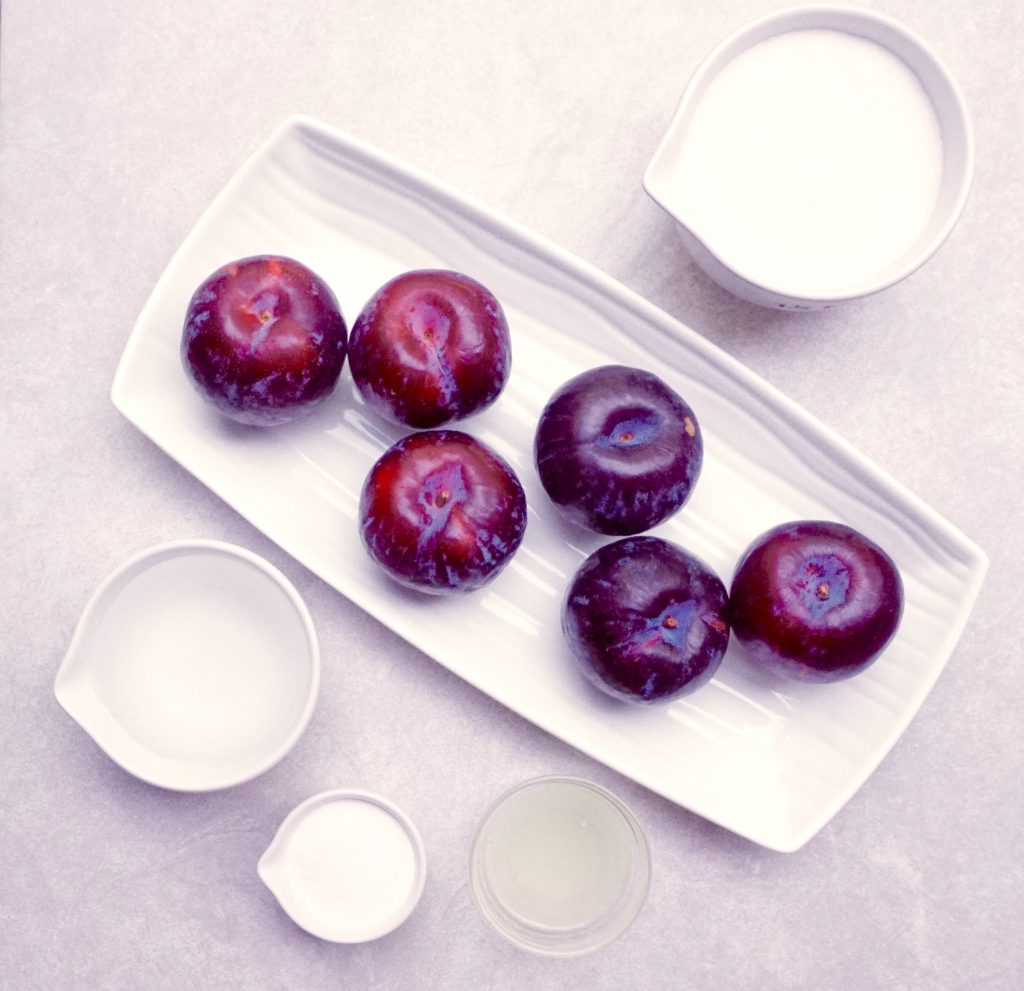 Plum Freezer Jam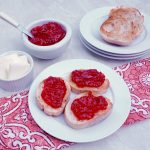 Print This
Ingredients
2 pounds black plums

1 cup water

¼ cup fruit pectin

1 ½ cups granulated sugar

2 tablespoons lemon juice
Instructions
Make sure that your pectin is fresh or it will not jell.
Cut the plums in half. Remove the pit. Cut each half into 1 inch chunks.
Place the chunks into a medium size saucepan with a cover. Add the water and combine plums. Bring the mixture to a boil over medium-high heat.
When the mixture comes to a full rolling boil, cover the pan and reduce the heat to the low setting.
Simmer covered for 10 minutes, stirring occasionally.
Use a masher or spatula to break down the cooked chunks of plum. You can leave some chunks if that's the way you like it. If you want a smoother jam, use an immersion blender to break it down more completely.
Add the pectin to the fruit mixture. Bring the mixture to a boil over high heat. Keep it at a boil over high, stirring constantly for 3 minutes.
Remove the pan from the heat and add the sugar and the lemon juice. Combine well.
Let the hot jam cool completely to room temperature. The pectin will thicken the jam as it cools. This may take several hours.
Ladle jam into airtight freezer containers and put them into the freezer. You can keep them frozen for up to 6 months.
If you are using some of the jam now, it will keep up to a week in the fridge in glass jars or airtight containers.
This recipe will make 3 cups of jam. Enjoy this easy plum jam recipe!