Strawberry Shortcake is a classic dessert that is best when strawberries are in season. It is made with some form of pastry, sweetened strawberries and whipped cream. The combination is delicious and it is simple to make. Strawberry Shortcake Bites are a nice mini version. They are the perfect size to enjoy without being too heavy.
These bites are simple to make using frozen puff pastry. Rounds are cut from the dough and baked to a golden brown then filled with the strawberries and cream. They are pretty and delicious. If you want the strawberries to be even more flavorful you could use Roasted Strawberries in the recipe.
If you want to try some other strawberry desserts check out Strawberry Trifles, Strawberry Bread Pudding and Strawberry Panna Cotta.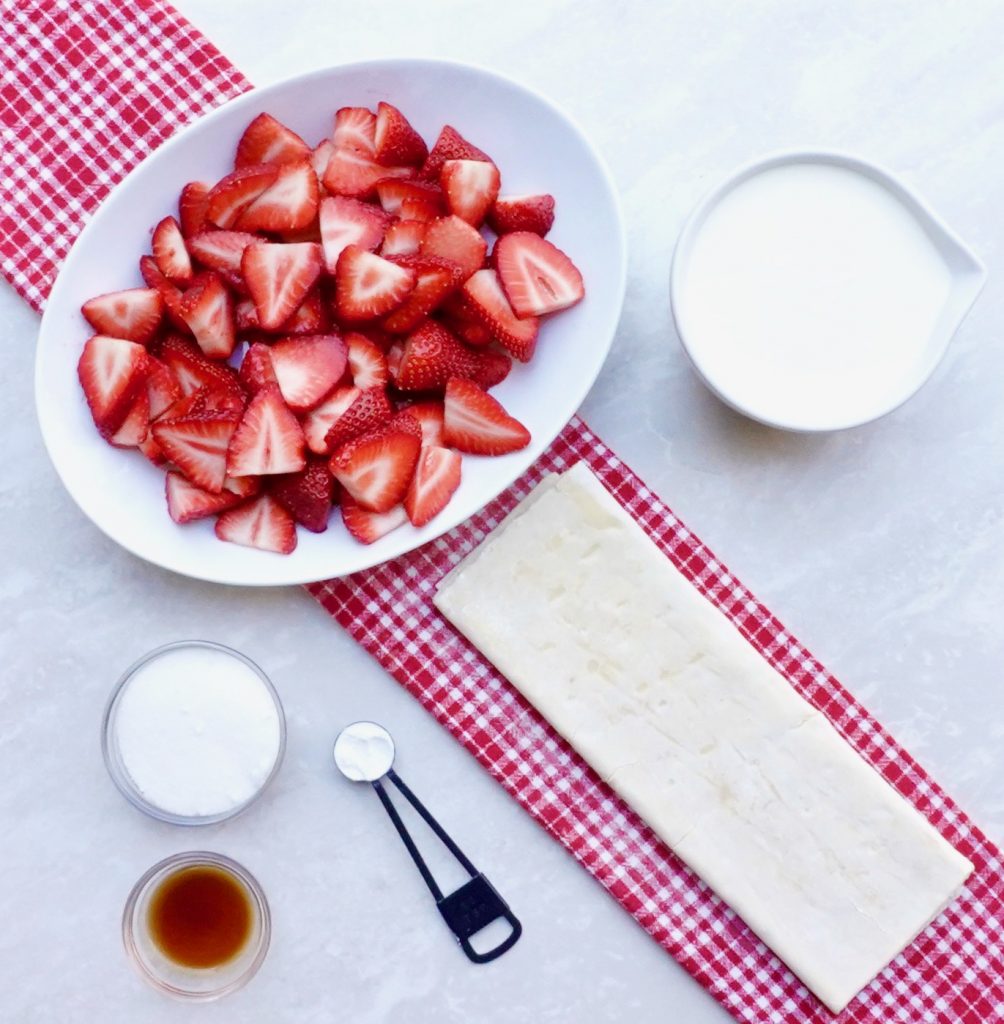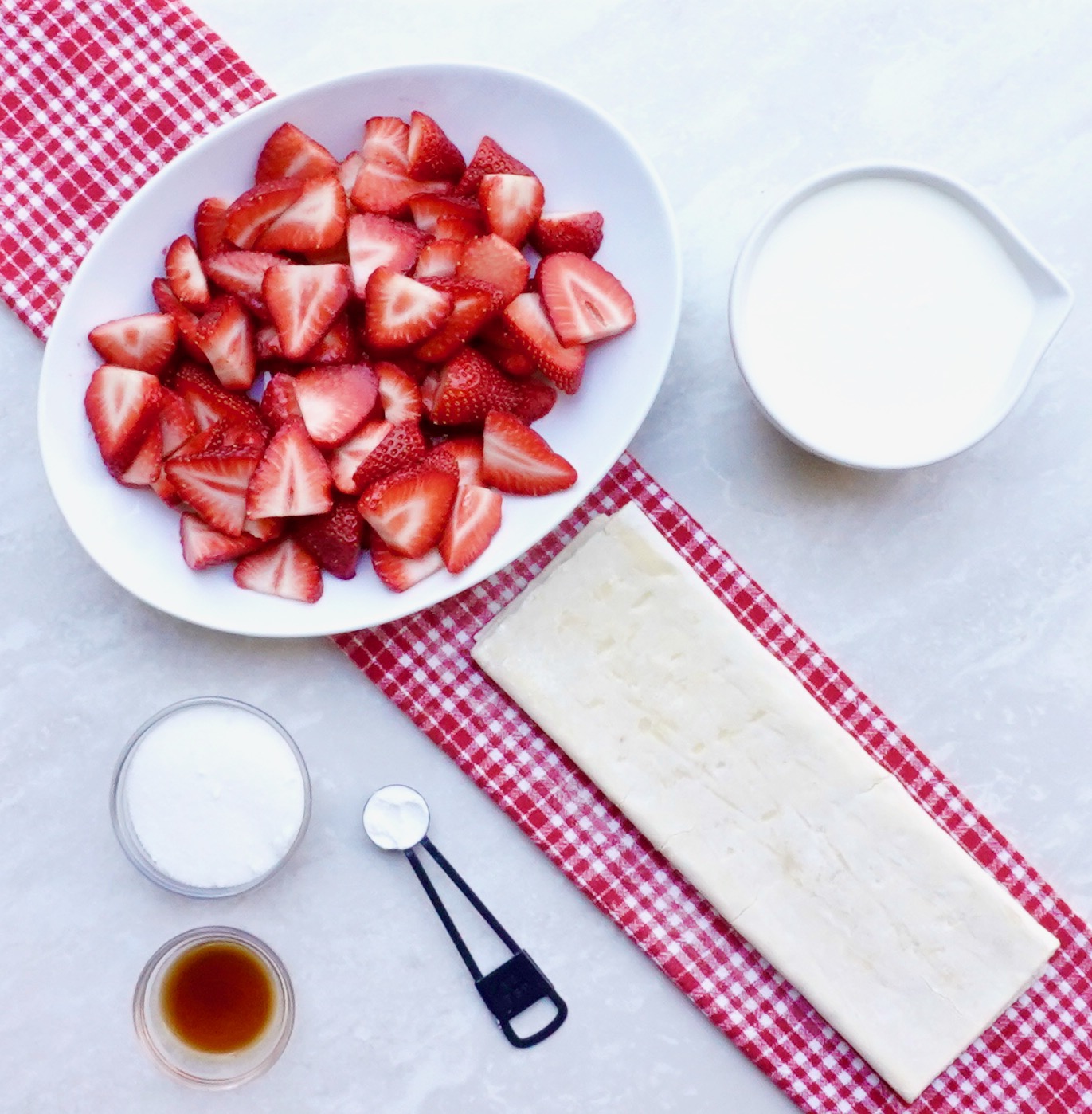 Strawberry Shortcake Bites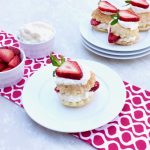 Print This
Ingredients
1 sheet puff pastry, thawed

2 cups fresh strawberries sliced

5 tablespoons granulated sugar, divided

1 ½ cups heavy cream

½ teaspoon cream of tartar, optional *see note

1 teaspoon vanilla extract

Flour to roll out dough
Instructions
Preheat the oven to 400 degrees.
Lightly grease a baking sheet.
Unfold the puff pastry and place on a board that has been lightly floured. Sprinkle flour over the top of the dough as well.
Roll the pastry into a rectangle that is 14 inches long by 10 inches wide. It is easier to roll if you place a sheet of wax paper over the top of the dough. 
Using a 3 inch round cookie cutter, cut the dough into rounds and place them onto the baking sheet. You should be able to cut 14 from the rectangle. Roll the dough scraps together nice and flat to cut the other 4 rounds.  
Bake for 12-15 minutes until puffed and light golden brown.
In a large bowl combine the sliced strawberries with 2 tablespoons of the sugar. Combine well and let it sit for several minutes until the strawberries become juicy.
In a large bowl beat the cream on high speed with the cream of tartar and vanilla extract.
As the cream starts to thicken, add the remaining 3 tablespoons of sugar, one at a time. Beat well after each addition. 
Continue to beat the cream until it is thick and forms peaks.
Cut the pastry rounds through the center. Add 1 tablespoon of the whipped cream to the bottom half. Top the cream with 2-3 strawberry slices. Place the top of the pastry round over the strawberries. Add 1 teaspoon of cream to the top. Add a strawberry slice to cream dollop.
These are best served the same day.
Notes
Cream of Tartar is a stabilizer which will help to keep the whipped cream from breaking down as it sits.