Happy Friday! We made it through another week and we are gliding into the weekend. You might have some plans to entertain this weekend or you might just want to relax and take it easy. Either way, this baked brie recipe is perfect for an easy and pretty appetizer.  Just 10 minutes in the oven, a little bit of assembly for the rest of the items on your board, and there you go. Quick, fun, and colorful.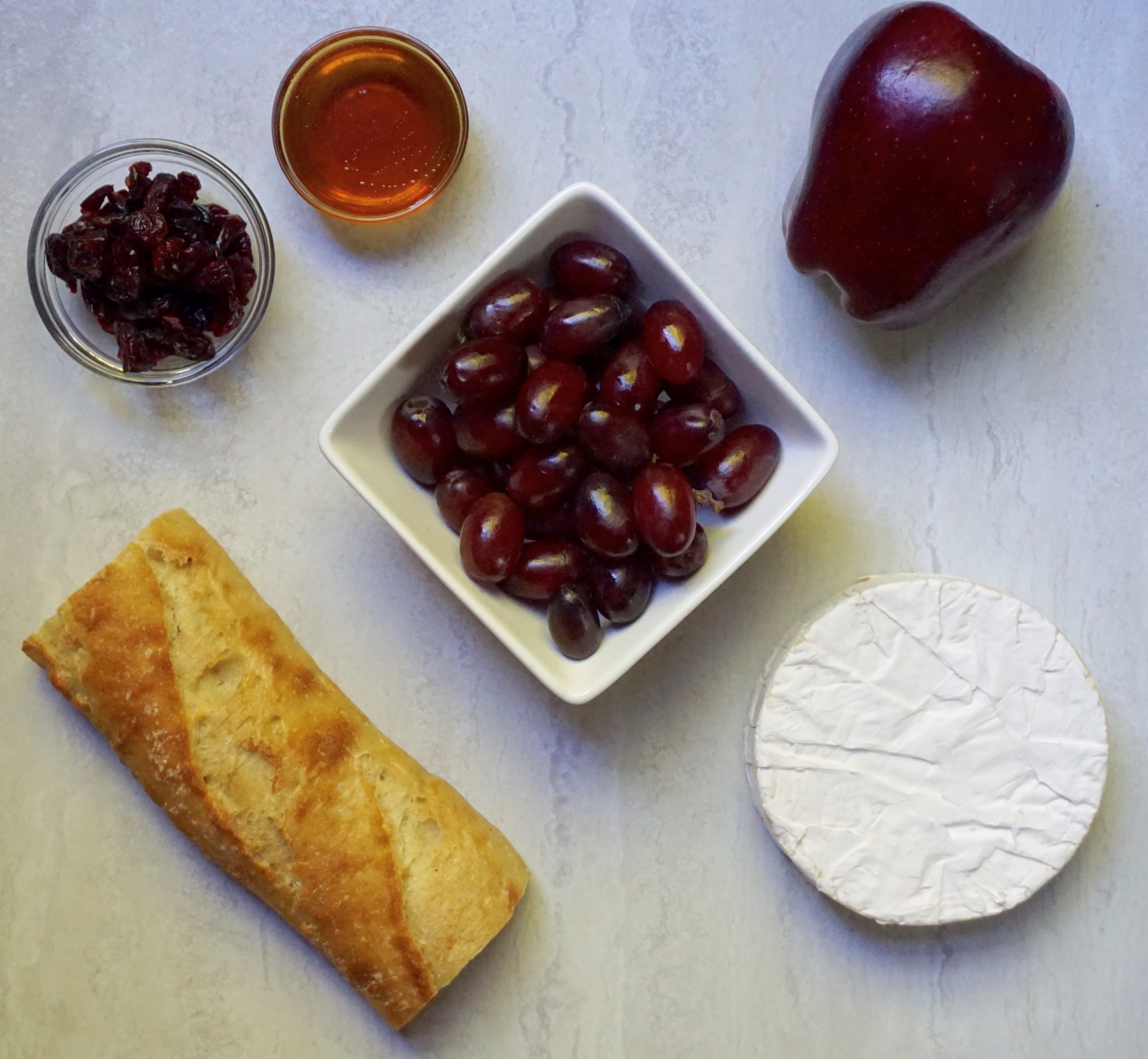 Baked Brie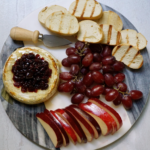 Print This
Ingredients
1 - 8 ounce round brie

2 tablespoons honey

1/4 cup dried cranberries

1 Red Delicious apple

one cluster red grapes

baguette or crackers for serving
Instructions
Preheat oven to 350 degrees
Place the brie on a baking sheet. Spread the dried cranberries in the center of the brie and drizzle with the honey.
Bake for 10 minutes until the cheese is softened but not oozing.
While the cheese is baking, slice the baguette and toast if desired. Arrange on your serving platter.
Add a cluster of grapes to the platter and just before the cheese comes out of the oven, slice the apples and arrange on the platter. The apples should be last as they tend to brown after slicing.
Check the cheese at 10 minutes and make sure it is soft and warm. Add a few more minutes of baking time if needed.
Remove the brie to the board and drizzle with a bit more honey if desired.
Notes
A squeeze of lemon juice over the apples helps to slow the browning process.