Boxty is a traditional Irish potato pancake. It is made with a combination of mashed potatoes and raw grated potatoes. The result is similar to a Latke, but creamy with the addition of the mashed potatoes.  This unusual little cake is different and delicious.
Boxty is popular for St Patrick's day. It pairs well with meats and poultry as a side dish or it can easily be served on it's own.  The cakes are hearty and filling. If you want to try another Irish potato recipe check out Colcannon. You might also like Potato Fritters.
If you want to add some additional green color to the dish, you could serve it with Avocado Crema. This mixture of avocado and sour cream really goes well with the potato cakes.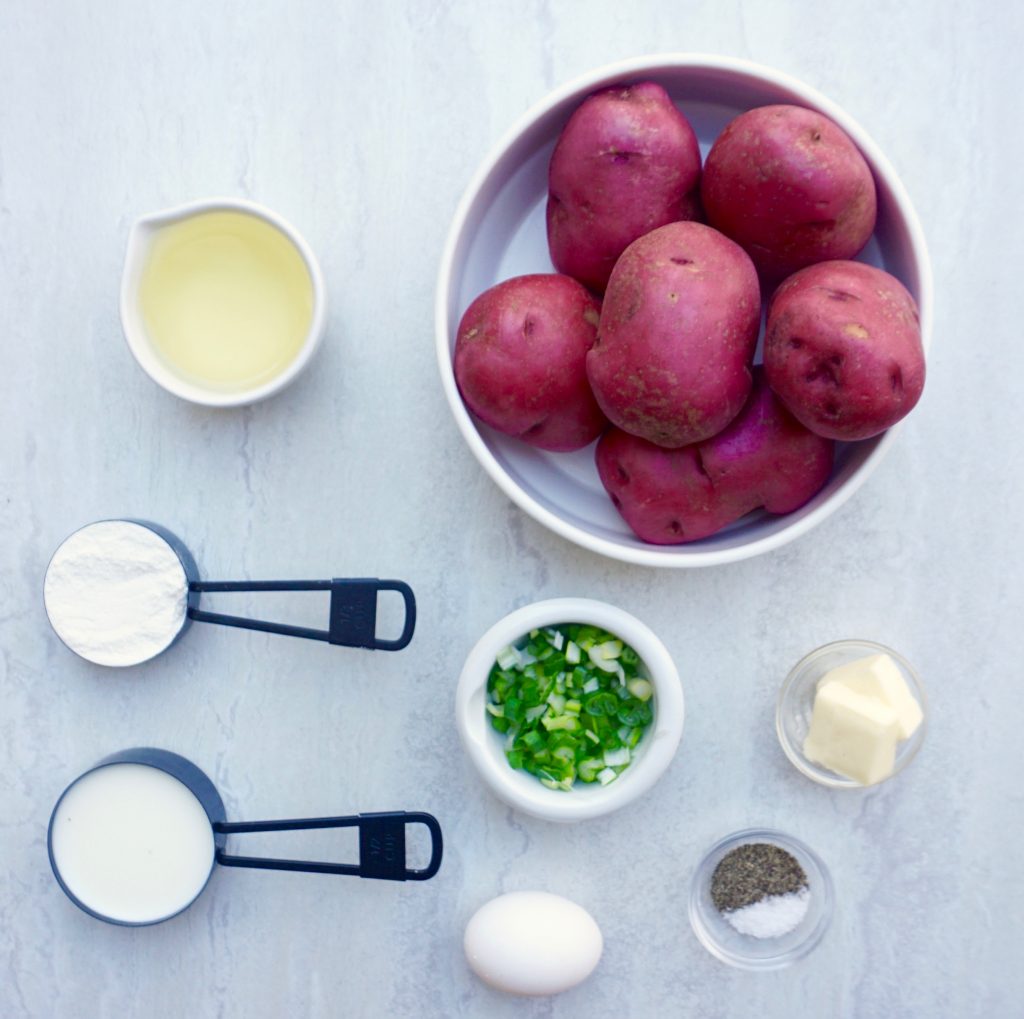 Boxty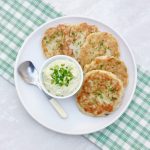 Print This
Ingredients
6 large red potatoes

2 tablespoons butter

1 teaspoon kosher salt

½ teaspoon black pepper

½ cup whole milk

1/3 cup all purpose flour

1 large egg

¼ cut green onions, sliced thin

Canola oil for frying
Instructions
Peel 3 of the red potatoes and cut into cubes. Place into a medium sized pot of water and bring to a boil over high heat. Reduce the heat to medium and cook until tender, about 10 minutes
Drain the cooked potatoes and return to the pan. Add the butter, salt and pepper and whip with an electric mixer until there are no lumps in the potatoes. Add the milk and beat the potatoes again so that it is thoroughly mixed in.
Peel the other 3 potatoes and grate them. Do one potato at a time, wrapping the grated potato in a paper towel to remove all of the moisture. Add the grated potatoes to the mashed potatoes in the pot.
Add the flour and beaten egg. Combine well. Stir in the green onions.
In a large skillet or griddle, pour in canola oil so that it completely coats the surface, keeping it to a minimum. Heat the oil over medium low heat.
Using a ¼ cup measuring cup, scoop a level ¼ cup of the potato mixture and add to the skillet. If you simply turn the cup upside down over the skillet, you will maintain a nice round shape to the pancake.
Cook the pancakes over medium low heat for about 4 minutes on each side so they are evenly browned and cooked through.