Whose favorite thing about eating at a Mexican restaurant is the Queso Dip? It is surely mine. Give me a big basket of freshly made tortilla chips and a bowl of this creamy slightly spicy dip and I am a very happy person.
For years I tried to recreate the Queso Dip that I had eaten out without success. Finally after multiple tries and various combinations of recipes I think I've got it!
This dip is smooth, and just a little bit spicy. It uses all natural cheese and it is very easy to make. Cinco de Mayo is just around the corner and you can bet that I will have a batch of this ready to with my Margaritas.
If you want to try some other warm cheese dips, check out Brie Fondue and Rueben Melt Dip.
If you want to try a Mexican potato cheese soup, check out Caldo de Queso.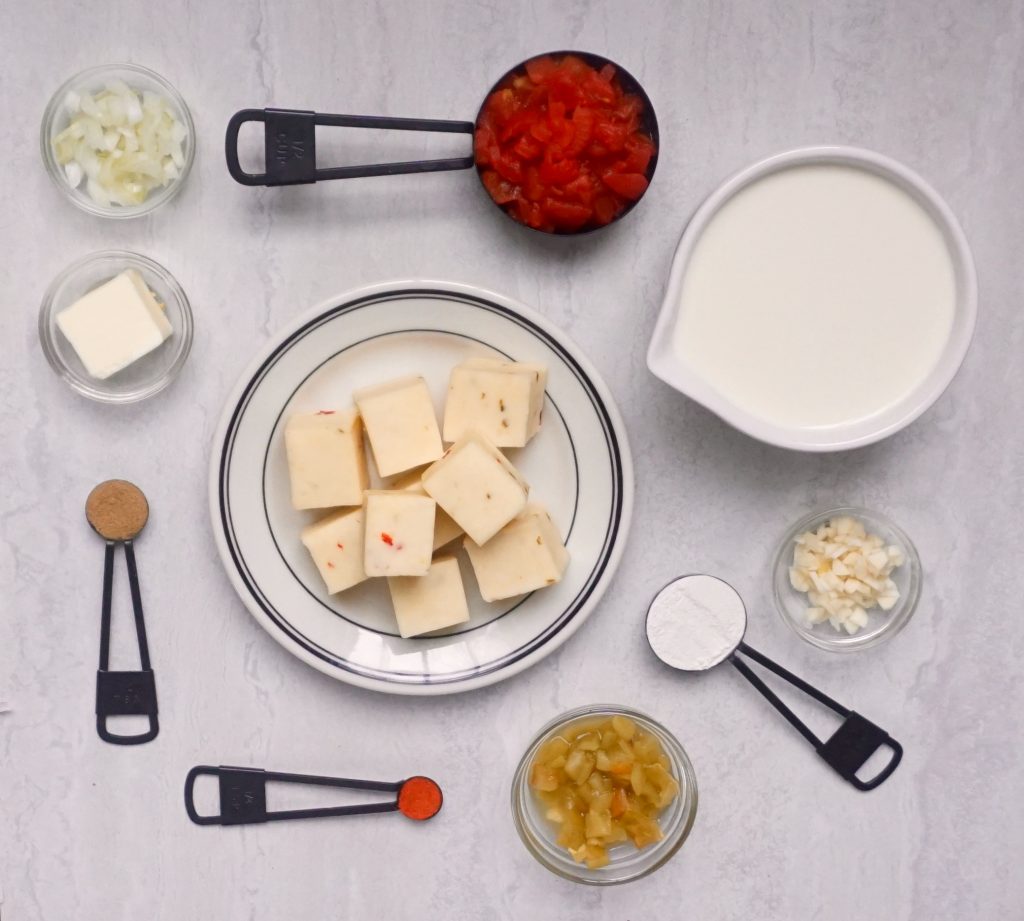 Queso Dip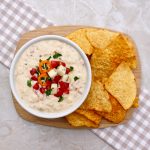 Print This
Ingredients
1 tablespoon butter

1 tablespoon all purpose flour

1 tablespoon yellow onion, chopped

1 garlic clove, minced

12 ounce can evaporated milk

8 ounces Monterey Pepper Jack cheese, cubed

½ cup tomatoes, diced

2 tablespoons green chopped chiles

¼ teaspoon cayenne pepper

½ teaspoon ground cumin
Instructions
Melt the butter in a large saucepan over medium low heat. Add the onion and garlic and cook for 2-3 minutes until translucent but not browned.
Add the flour and mix in well. Slowly pour in the evaporated milk, whisking to combine with the flour. Turn the heat to medium and continue whisking until the sauce starts to bubble and thicken.
Reduce the heat to low and add the cheese. Stir until the cheese has completely melted.
Stir in the tomatoes, chiles, cayenne pepper and cumin. Combine thoroughly.
Notes
If you make this ahead and reheat it you may need to add a small bit of milk as the dip will thicken if left to stand.