Mostaccioli are clove and cocoa cookies. They are dense cookies with an undertone of spice which makes them very unique and special. This is a classic Italian cookie that is baked for the holidays.
These cookies have a texture that is somewhere between a cookie and a brownie. They are slightly soft and very rich. The dark chocolate glaze intensifies the flavor of the cookies and provides a pretty sheen. If you are a fan of chocolate you will like these cookies!
Mostaccioli are very different and delicious cookies. This recipe is  an old family recipe from a friend and coworker Thom, and it has has found a permanent place in my holiday cookie assortment!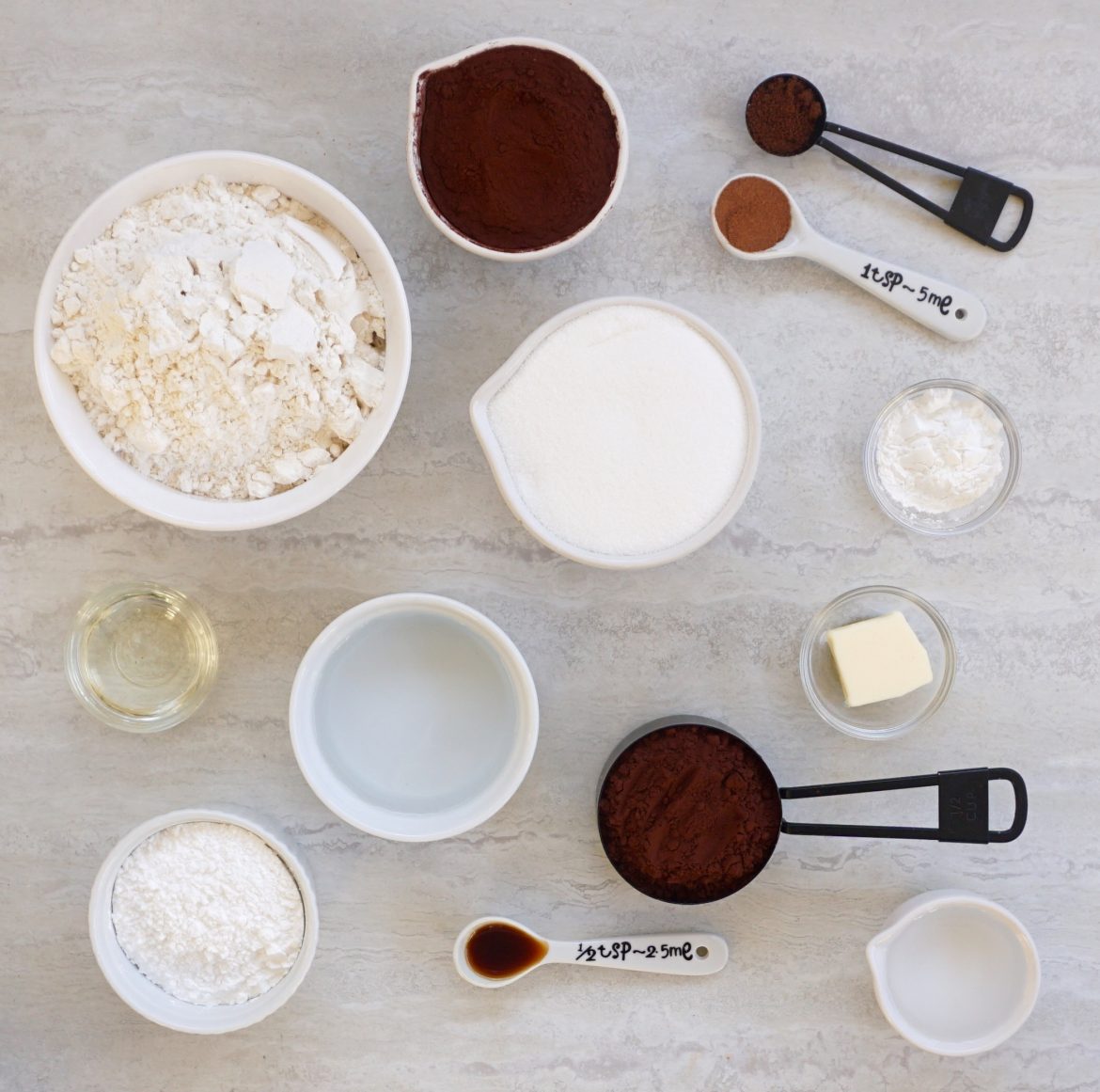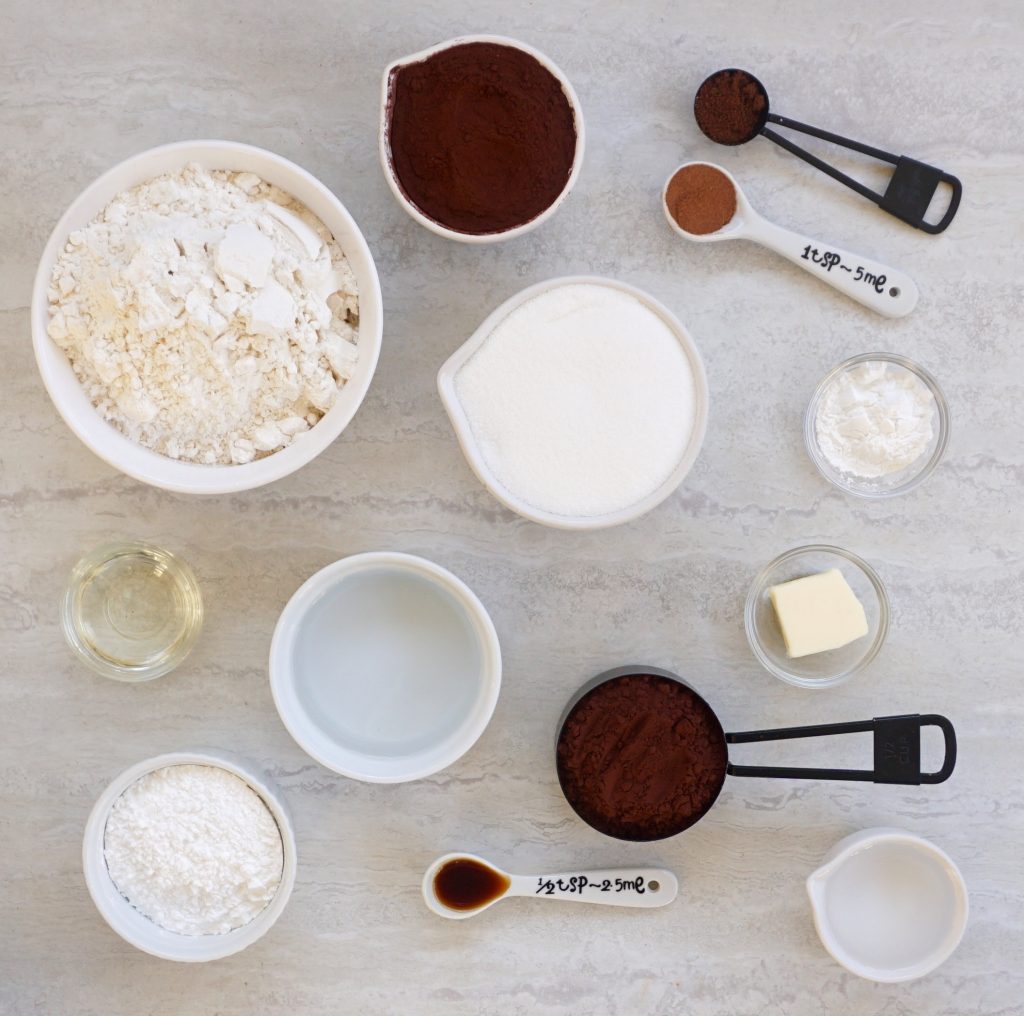 Mostaccioli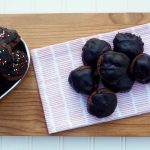 Print This
Ingredients
COOKIES:

½ cup dark chocolate cocoa powder (Droust)

2 cups all purpose flour

1 cup granulated sugar

2 teaspoons baking powder

1 teaspoon ground cloves

1 teaspoon ground cinnamon

½ cup plus 2 tablespoons warm water

2 tablespoons canola oil

1 large egg

½ teaspoon vanilla extract

GLAZE:

1 cup powdered sugar

½ cup dark cocoa powder

1 tablespoon butter

¼ cup warm water

½ teaspoon vanilla extract

OPTIONAL:

Sugars and sprinkles for decorating.
Instructions
Preheat your oven to 350 degrees. Place baking rack in the center of the oven. Line 3 baking sheets with parchment paper.
Place the cocoa , flour, sugar, baking powder, cinnamon and cloves in a large bowl.
Combine the canola oil and the water in a small bowl. 
Pour into the dry ingredients. Add the egg and vanilla.
Mix with an electric mixer until combined well.
Scoop a level tablespoon of the cookie dough and roll it into a 1 inch ball. Place on the lined cookie sheets, 2 inches apart.
Bake for 8-10  minutes until the cookie is  just firm to the touch and starting to crack on top. You will not be able to see the browning as it is a dark cookie.
Remove to a wire rack and cool.
GLAZE:
Place the powdered sugar and cocoa in a medium size bowl.
Place the butter and water in a small cup and microwave for 1 minute until the butter melts.
Stir the butter and water into the dry ingredients. Stir in the vanilla.
Spread the glaze over the tops of the cookies. If you are planning on sprinkling sugar on the cookies, do it just after you spread the glaze on each cookie as it starts to harden fast.