Slow Cooker Apple Cinnamon Rice Pudding is a great way to create a seasonal, comforting dessert with very little effort. That's the great thing about slow cookers. You add your ingredients and walk away.
The prep work for this recipe is easy too! Most of the ingredients come straight from the pantry or fridge.
Rice pudding is a creamy, sweetened rice dessert that can be eaten warm or chilled. The addition of the apples and cinnamon make this version one that will fill your kitchen with wonderful scents during the cooking process.
Slow Cooker Apple Cinnamon Rice Pudding is a comforting dessert for cool fall days. Check out Apple Cinnamon Quinoa for a warm and healthy fall breakfast.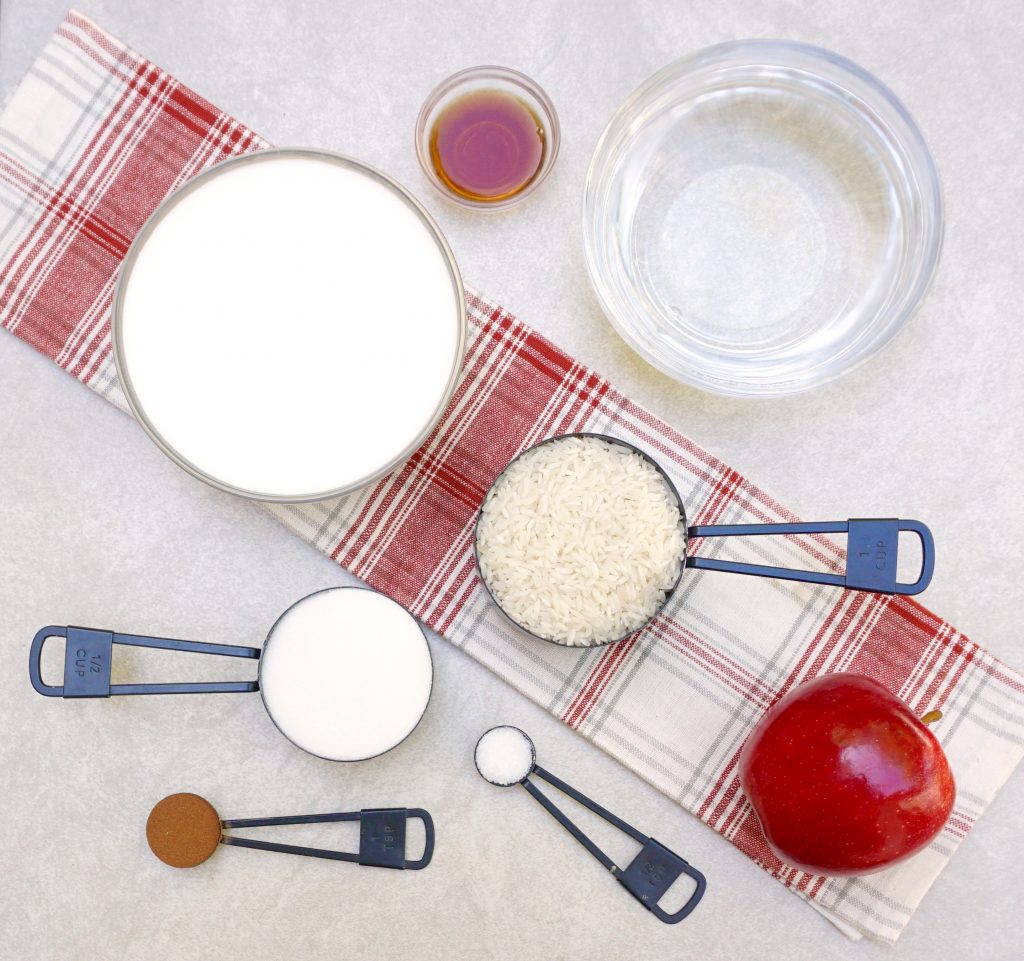 Slow Cooker Apple Cinnamon Rice Pudding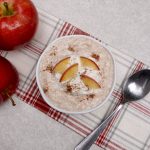 Print This
Ingredients
2 cups water

2½ cups half and half

½ cup granulated sugar

½ teaspoon salt

1 cup long grain rice

1 apple, peeled and diced

2 teaspoons vanilla extract

1 teaspoon ground cinnamon
Instructions
In a large saucepan, combine the water, half and half, sugar and salt and bring just to the boiling point over medium heat.
Pour the liquid into the slow cooker. Add the rice and apple. Combine well. Cover the slow cooker.
Set the slow cooker to high. Cook for 3 hours or slightly more. The best way to see if it is ready is to taste it so you can tell if the rice is cooked and softened.
Stir in the vanilla and cinnamon.
Let the pudding rest, uncovered for 20 minutes until it is fully set.
Depending on the rice you use and the way it absorbs liquid, the pudding may need some additional stirring uncovered if it is too loose or you can add some additional half and half if it is slightly dry.
You can serve this warm or chilled.