Baked Berry Pancake is a simple breakfast that combines fresh strawberries and blueberries in one large pancake that you bake in the oven.
The batter can be quickly combined in a blender or whisked together in a bowl. It is poured into a pie plate to bake.The berries are sweetened and scattered over the batter. This berry packed pancake has a lot of flavor and makes a pretty presentation.
Served warm, straight from the oven, it can be sprinkled with powdered sugar or served with maple syrup and additional  berries.
If you like pancakes that contain fresh berries, check out Strawberry Banana Pancakes, Blueberry Cinnamon Pancakes, and  Strawberry Ricotta Dutch Baby.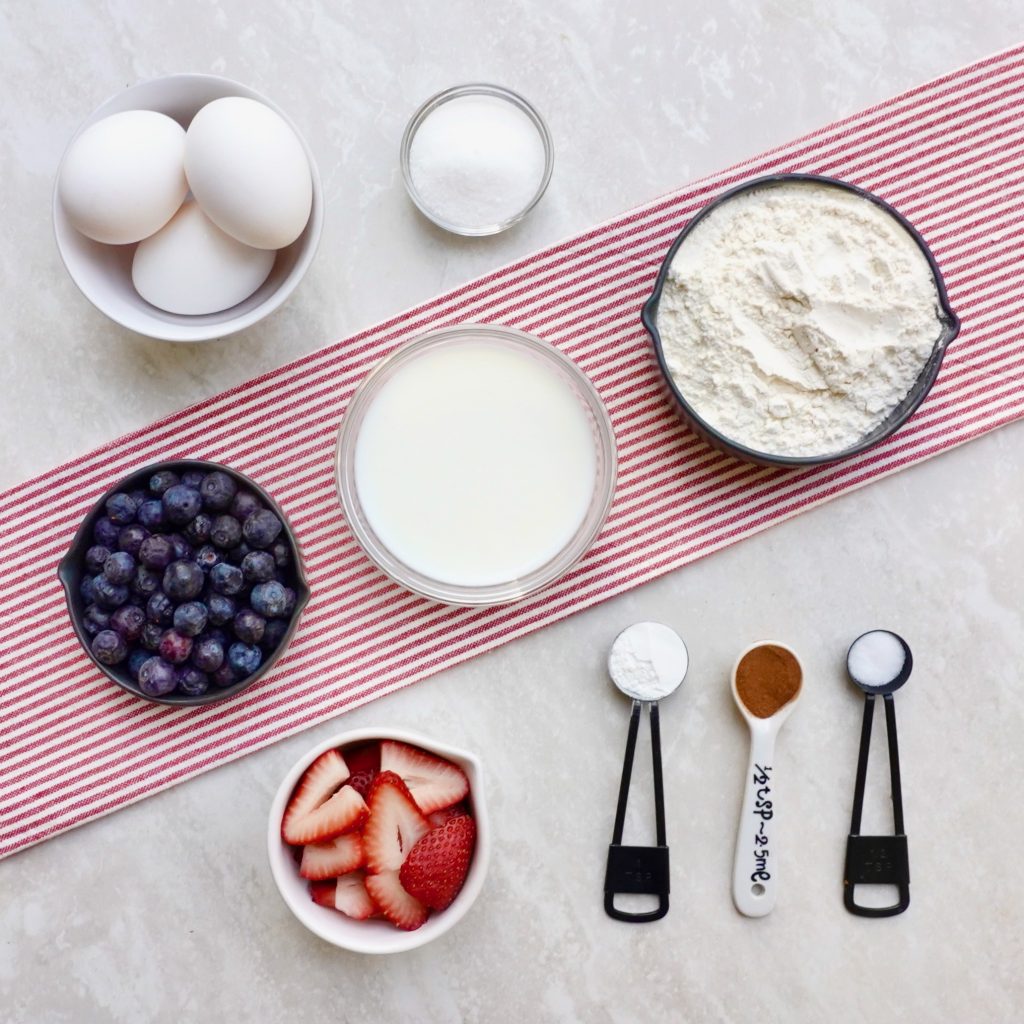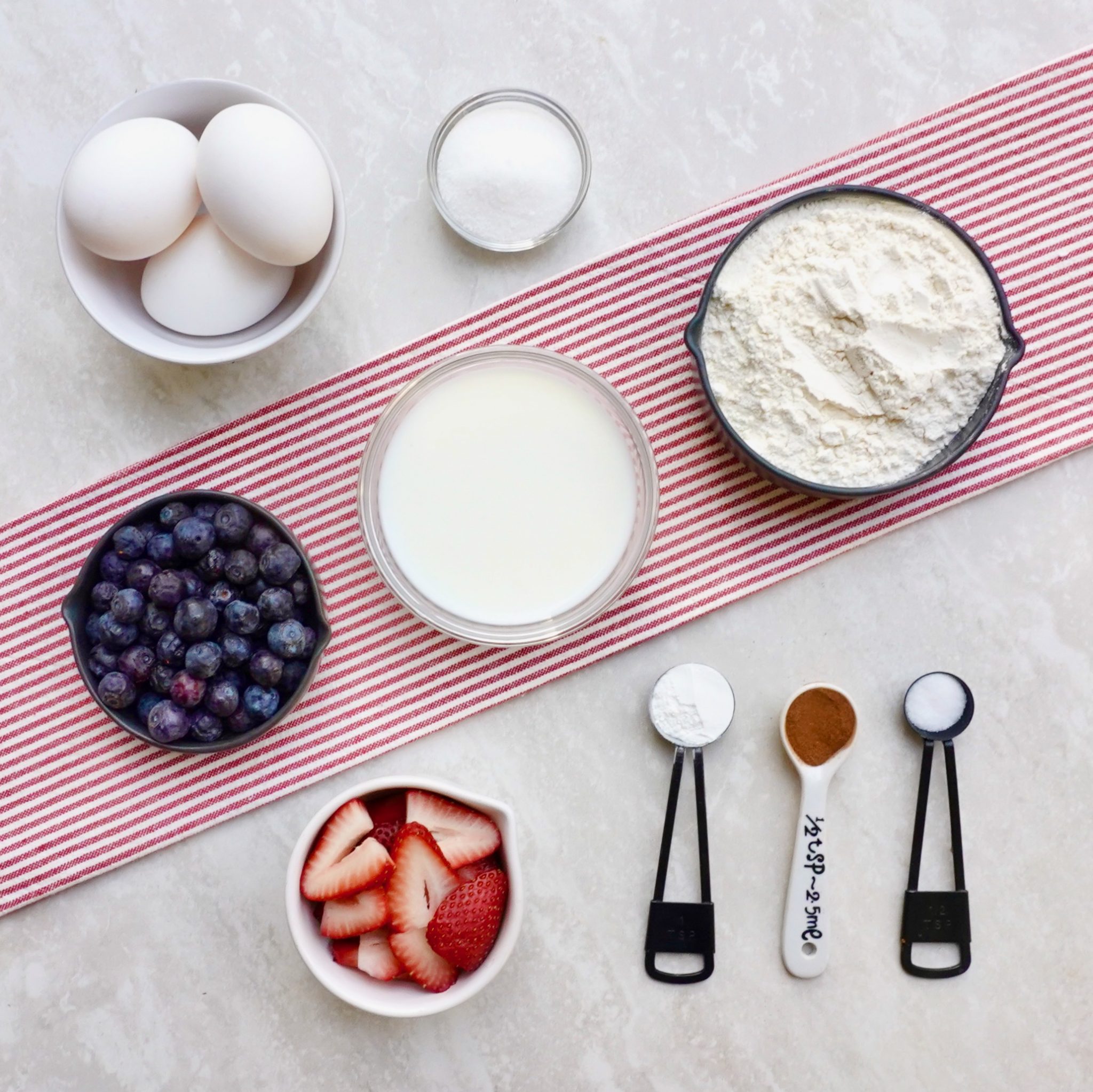 Berry Baked Pancake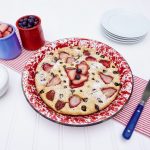 Print This
Ingredients
½ cup fresh strawberries, slice

½ cup fresh blueberries

2 tablespoons granulated sugar

½ teaspoon cinnamon

¼ cup canola oil

3 large eggs

½ cup milk

1 cup all purpose flour

1 teaspoon baking powder

½ teaspoon iodized salt
Instructions
Preheat the oven to 400 degrees and place the rack in the center of the oven.
Place the strawberries, blueberries, sugar and cinnamon into a small bowl and combine well. Let them sit while you prepare the batter.
There are two ways you can prepare the batter.
BLENDER:
Place the canola oil, eggs, milk, flour, baking powder and salt into a blender. Process until it is totally combined and smooth.
BOWL:
Place the canola oil, eggs and milk into a large bowl. Whisk until they are completely combined. Add the flour, baking powder and salt and whisk until you have a smooth batter.
Grease a 9″ pie place with vegetable shortening or spray it with cooking spray, making sure that the entire surface is covered well to prevent the pancake from sticking.
Pour the batter into the prepared pie plate. Stir the berries to make sure the sugar coating is sticking to them and spoon them evenly over the batter.
Bake for 20 minutes until the top is lightly browned and springy. Oven temps vary so you may want to start checking a couple of minutes early.
Remove from the oven and cut into slices. You may want to sprinkle some  powdered sugar over the top. Serve at once with syrup and additional berries.