Asian Salmon is an easy, healthy recipe that is perfect for weeknight dinners. The sauce packs a lot of flavor and only takes a few minutes to prepare.
Salmon is an oily fish with fatty acids, vitamin D and protein. It is considered to be healthy and it is so versatile and not overly expensive. It cooks fast and lends itself well to so many different flavors.
If you are a fan of Asian sauces and seasonings, you should give Asian Salmon a try! The combination of the sauces with the fresh ginger, garlic and green onions works really nicely together.
If you are a fan of these flavors, check out Korean Beef, Honey Garlic Shrimp and Asian Salad Salmon.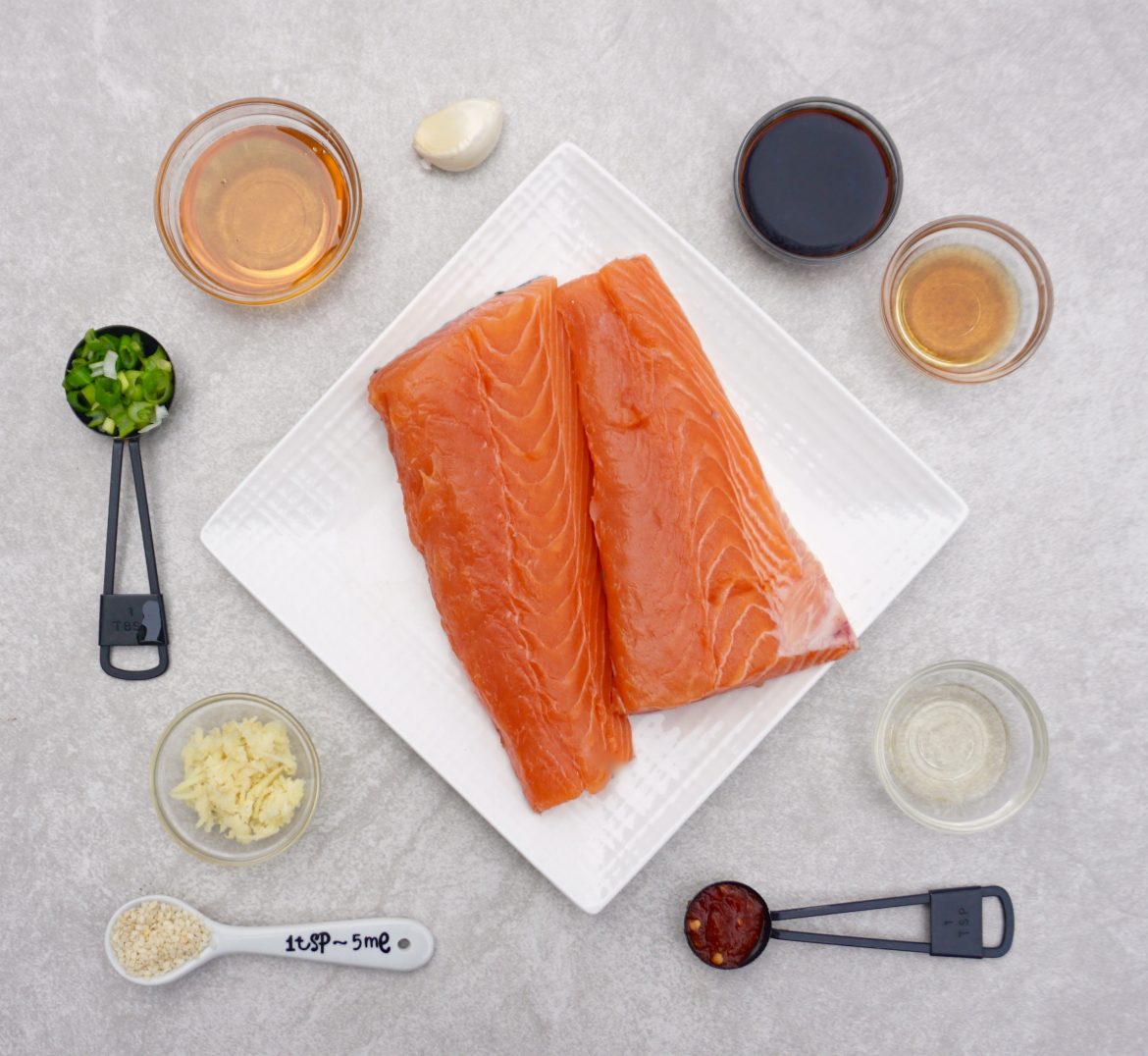 Asian Salmon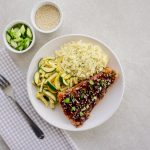 Print This
Ingredients
1 pound salmon filet
3 tablespoons honey
2 tablespoons soy sauce
1 teaspoon chili garlic sauce
1 teaspoon sesame oil
1 teaspoon rice wine vinegar
1 clove garlic, minced
2 teaspoons fresh ginger,grated fine
1 tablespoon green onions, chopped
1 teaspoon sesame seeds
Instructions
Preheat the oven to 400 degrees. Line a baking sheet with foil and spray with cooking spray.
Cut the salmon into two individual serving pieces and place onto the prepared sheet. Gently fold the sides of the foil up to surround the salmon. This will help to keep the sauce on the fish.
In a small bowl, combine the honey, soy sauce, chili garlic sauce, sesame oil, rice wine vinegar, garlic, and ginger. Pour the sauce evenly over the fish.
Bake the salmon for 12 to 15 minutes until it is cooked through. Halfway through the cook time, take the pan from the oven and spoon any of the sauce that may have slid off the fish, back on top.
Let the salmon rest for 2 minutes. Sprinkle the green onions and sesame seeds over the top of the fish and serve.