Baked Ricotta Gnocchi is a simple, comforting meal that is easy to make with just a few ingredients. It is a cheesy baked vegetarian pasta dish that is delicious and economical.
Gnocchi are a variety of pasta in the shape of small dumplings. They can be purchased frozen or packaged in the pasta section of your store. They can be used in soups and dishes like any other pasta.  Check out One Pot Asparagus Gnocchi, Tuscan Gnocchi, and Gnocchi with Butternut Squash Bechamel Sauce for some other easy vegetarian meals. You might also like Vegetable Gnocchi.
Did you know that you can make your own Ricotta Cheese at home? It's so easy to do, you may never buy it again! All you need is some milk or cream, salt and vinegar.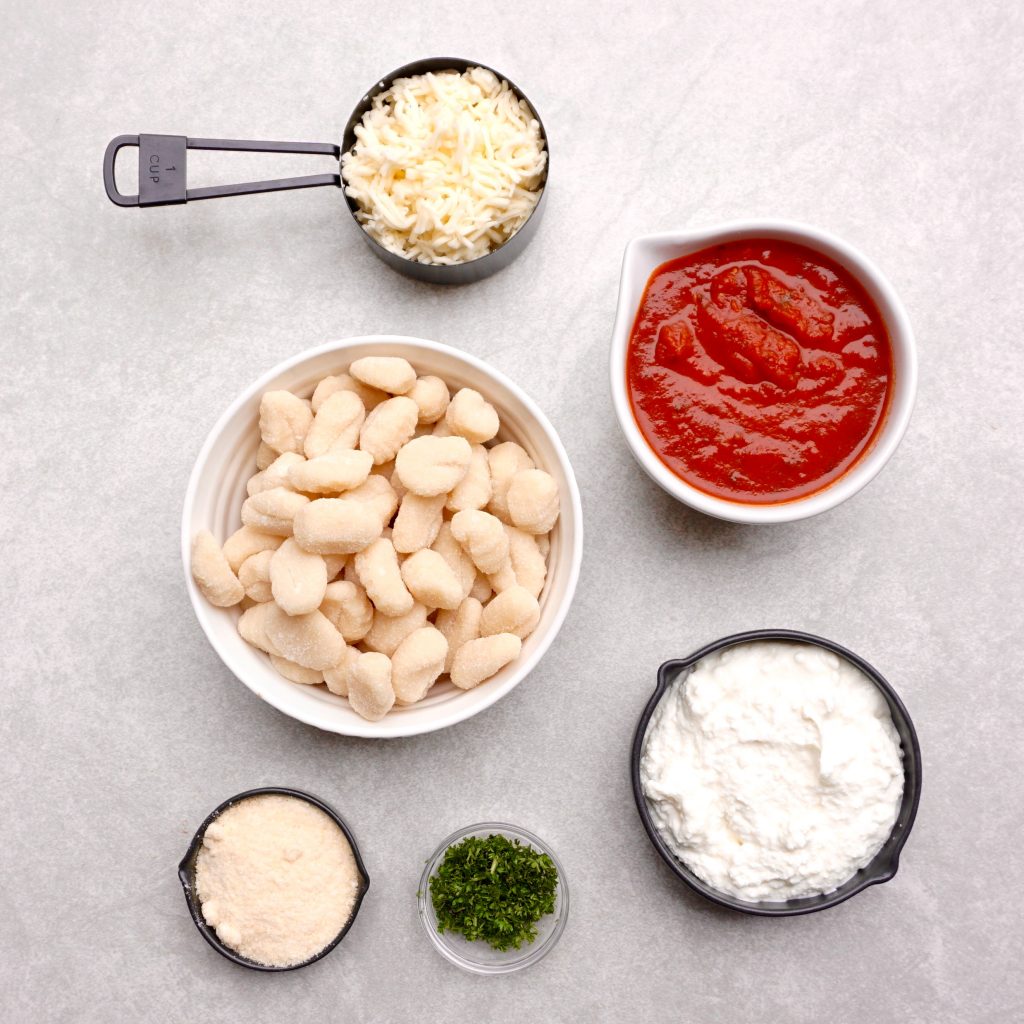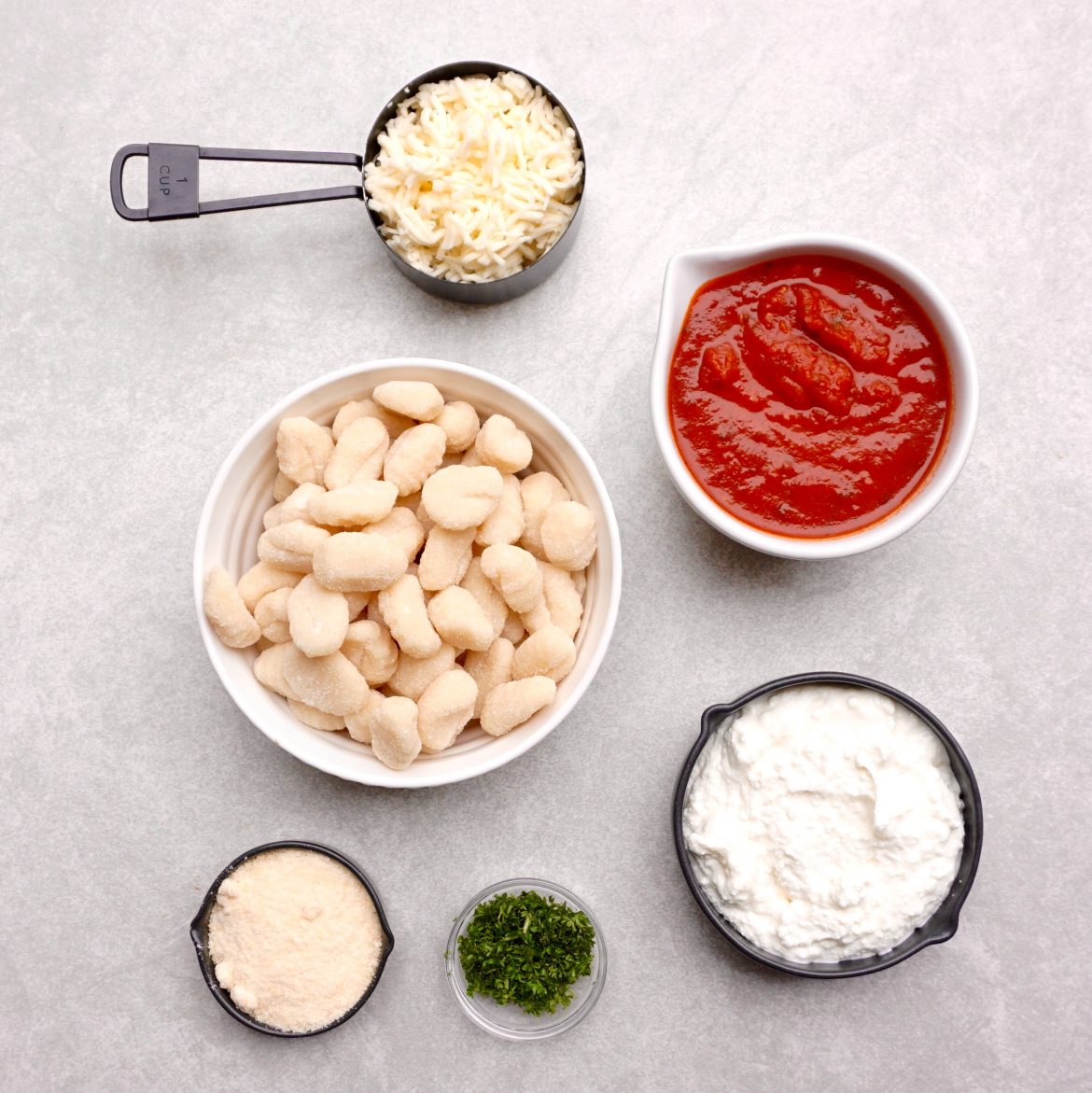 Baked Ricotta Gnocchi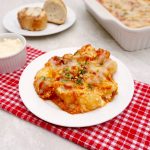 Print This
Ingredients
1 pound gnocchi, packaged or frozen

1 cup ricotta cheese

¼ cup parmesan cheese

1 tablespoon fresh parsley chopped, or 1 teaspoon dried parsley

1½ cups marinara sauce

1 cup grated mozzarella cheese
Instructions
Preheat your oven to 350 degrees.
Heat a large pot of water over high heat to boiling.
If you are using packaged gnocchi, cook them for 2-3 minutes until they float to the top of the water. If you are using frozen gnocchi, follow the directions on the package for cooking time. You want to remove them while they are still slightly firm as they will continue to cook during the baking process.
Drain and rinse the gnocchi in cold water.
In a large bowl, combine the ricotta cheese, parmesan cheese and parsley.
Add the cooked gnocchi and combine well.
Spoon ½ cup of the marinara sauce into the bottom of an 8″x 8″ baking pan. Spoon in the gnocchi cheese mixture and press it into the pan evenly.
Spoon the additional cup of marinara sauce evenly over the top of the gnocchi.
Sprinkle the mozzarella cheese evenly over the top of the marinara sauce.
Bake uncovered for 20 -25 minutes until golden brown and bubbly.
Notes
You can assemble this a day or two ahead of time. Cover and refrigerate. Remove the cover before baking.