Buffalo Chicken Meatballs have all the flavors of Buffalo Chicken Wings without the mess! The Super Bowl is going to be here in a couple weeks and that seems to be occasion enough for both football fans and non-fans alike to have a party! Let's face it, the wings are delicious but boy are they messy!
Buffalo Chicken Meatballs  served with a blue cheese ranch dressing are the way to get the flavors you love the wings for in a form that is easier to serve and eat. The meatballs are flavorful and spicy and the dip is perfect for dipping both the meatballs and the veggies.
If you love the flavor of buffalo chicken check out Buffalo Chicken Dip.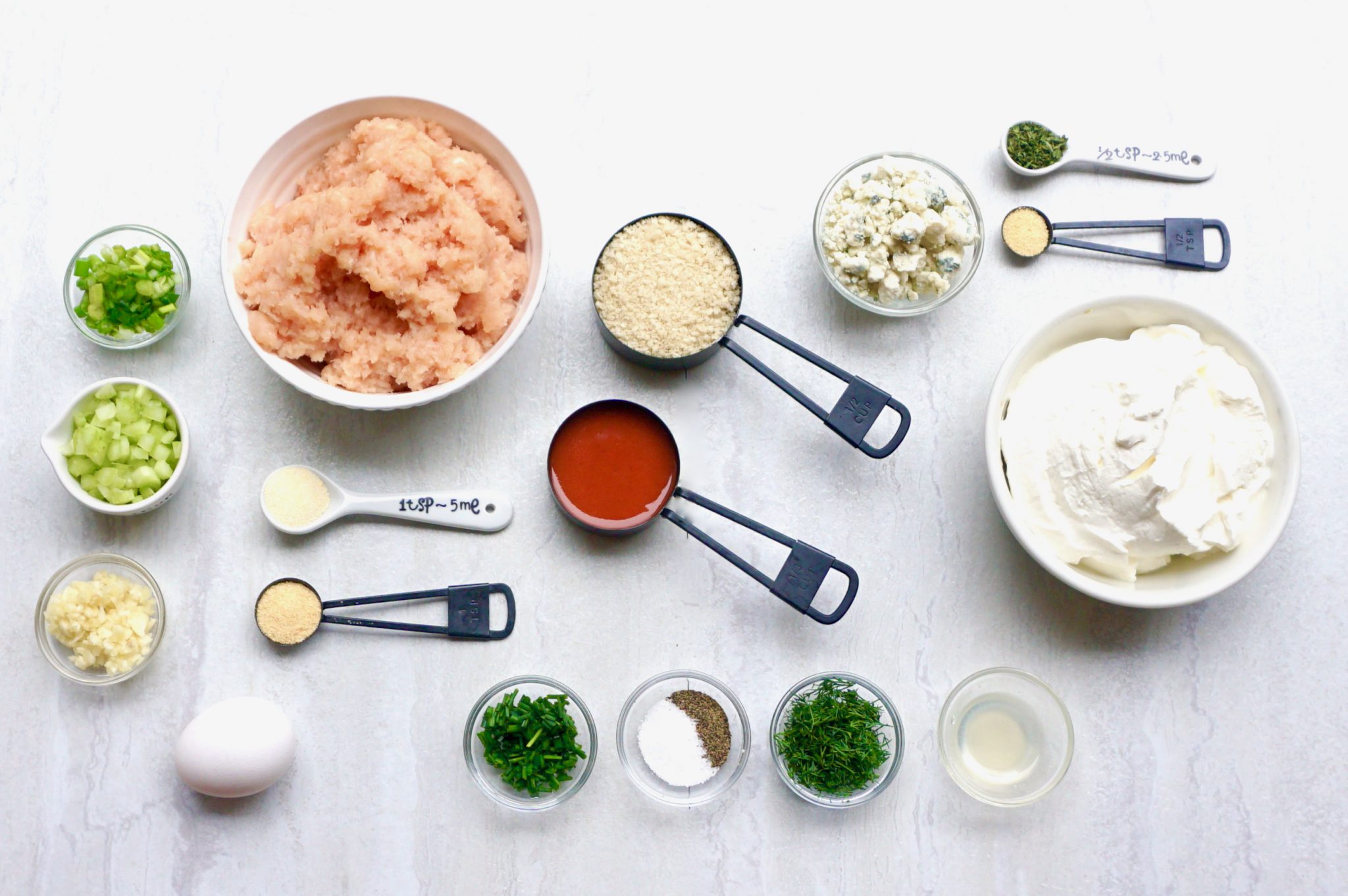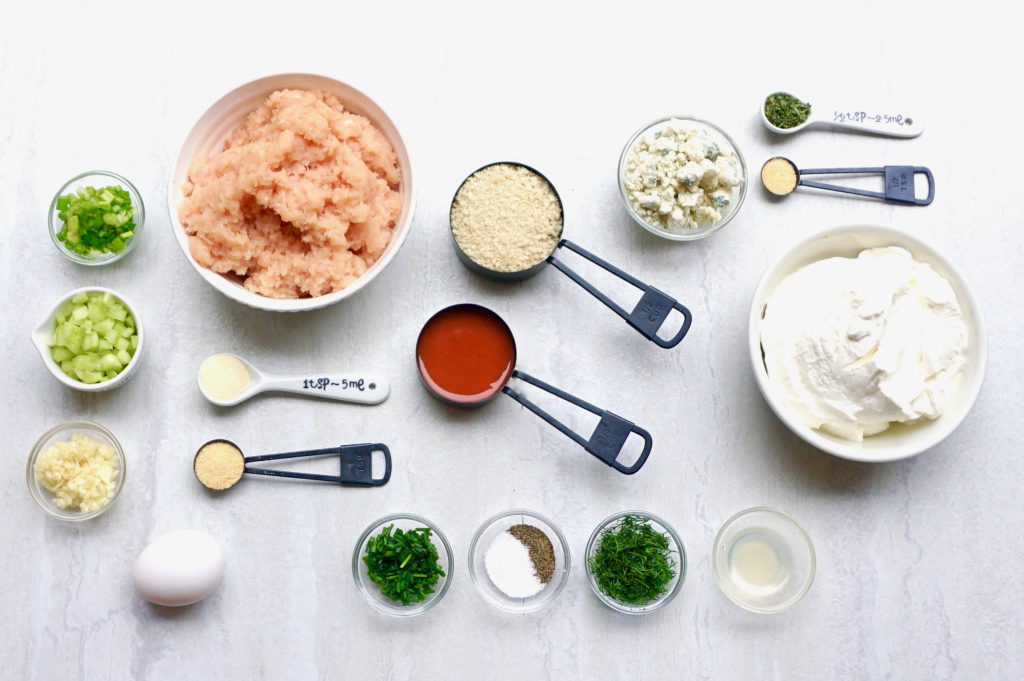 Buffalo Chicken Meatballs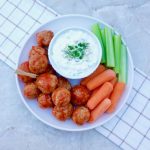 Print This
Ingredients
MEATBALLS:

1 pound ground chicken

¼ cup celery, diced very small

2 green onions, chopped fine

1 clove garlic, minced

1 large egg

1 cup plain Panko crumbs

½ teaspoon onion powder

½ teaspoon kosher salt

½ teaspoon black pepper

½ cup hot sauce

cooking spray

DIP:

16 ounce container sour cream

½ cup blue cheese, crumbled

1 tablespoon fresh parsley, chopped

1 tablespoon fresh chives, chopped

1 tablespoon fresh dill, chopped

1 teaspoon lemon juice

1 teaspoon onion powder

1 teaspoon garlic powder

½ teaspoon kosher salt

½ teaspoon black pepper

FOR SERVING:

celery sticks

carrot sticks
Instructions
MEATBALLS:
Preheat the oven to 400 degrees.
In a large bowl, combine the chicken, celery, green onions, garlic, egg,  Panko crumbs , onion powder, salt and pepper.
Form into one inch balls and place on a baking sheet that has been sprayed with cooking spray to prevent sticking.
Bake for 15- 20 minutes until they are cooked all the way through. Remove to a bowl and pour the hot sauce over the meatballs. Mix well until all the meatballs are coated.
DIP:
In a medium size bowl, combine the sour cream, blue cheese, parsley, chives, dill, lemon juice, onion powder, garlic powder, salt and pepper.
TO SERVE:
Spoon the dip into a small bowl and place on a plate. Add the meatballs, celery sticks and carrot sticks.
Notes
Dried herbs can be substituted for the fresh parsley, chives and dill. If using dried herbs, 1 teaspoon of each would be needed instead of 1 tablespoon fresh.