New England Clam Chowder is a thick and creamy soup made with clams, potatoes and onions. It is comforting and flavorful and popular all year long in New England.
It starts with a flour base and uses canned clams and clam juice. Cubed potatoes are simmered until they are tender and you are good to go. The entire process from prep time to cook time will only be 30 minutes. It's quick enough to be a weeknight dinner.
This recipe is easy and fast to make and its absolutely delicious. It is the perfect solution for a cold winter dinner. If you like seafood soups you should check out Lobster Bisque.
Don't forget the oyster crackers!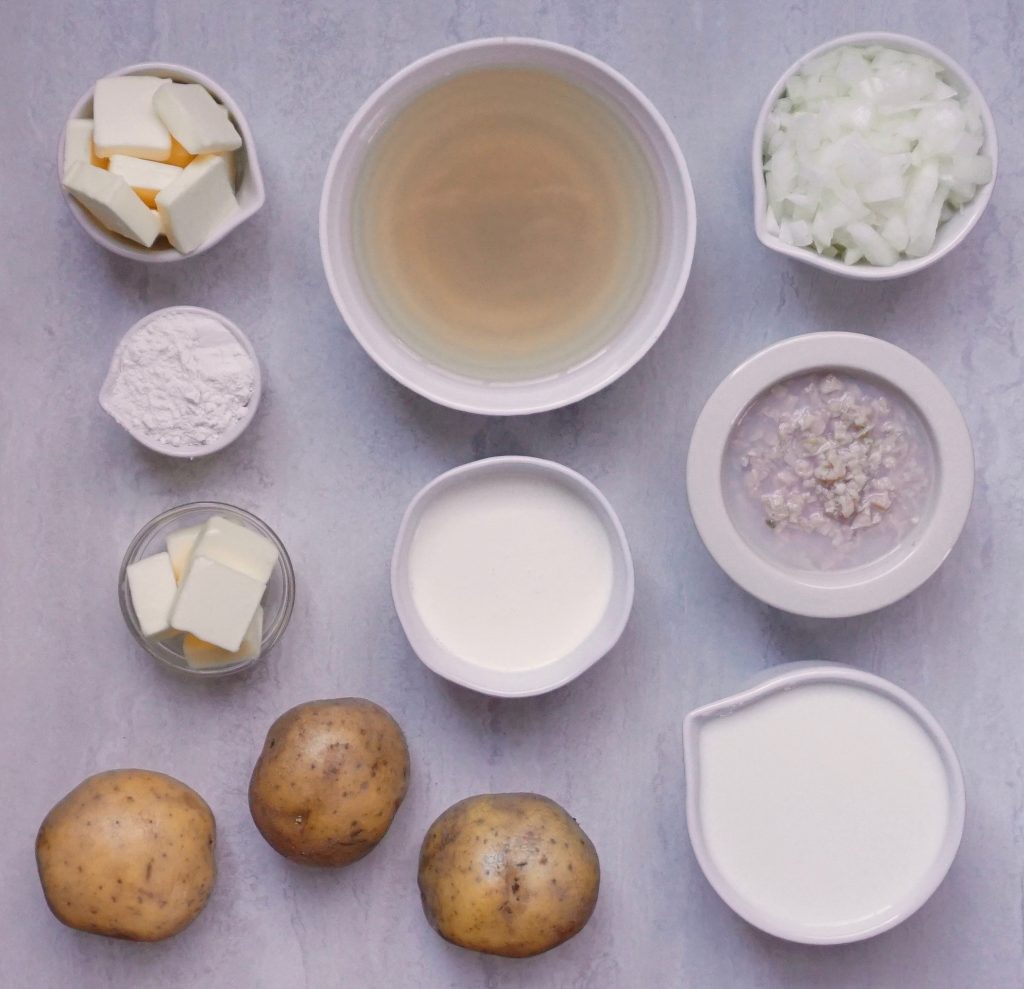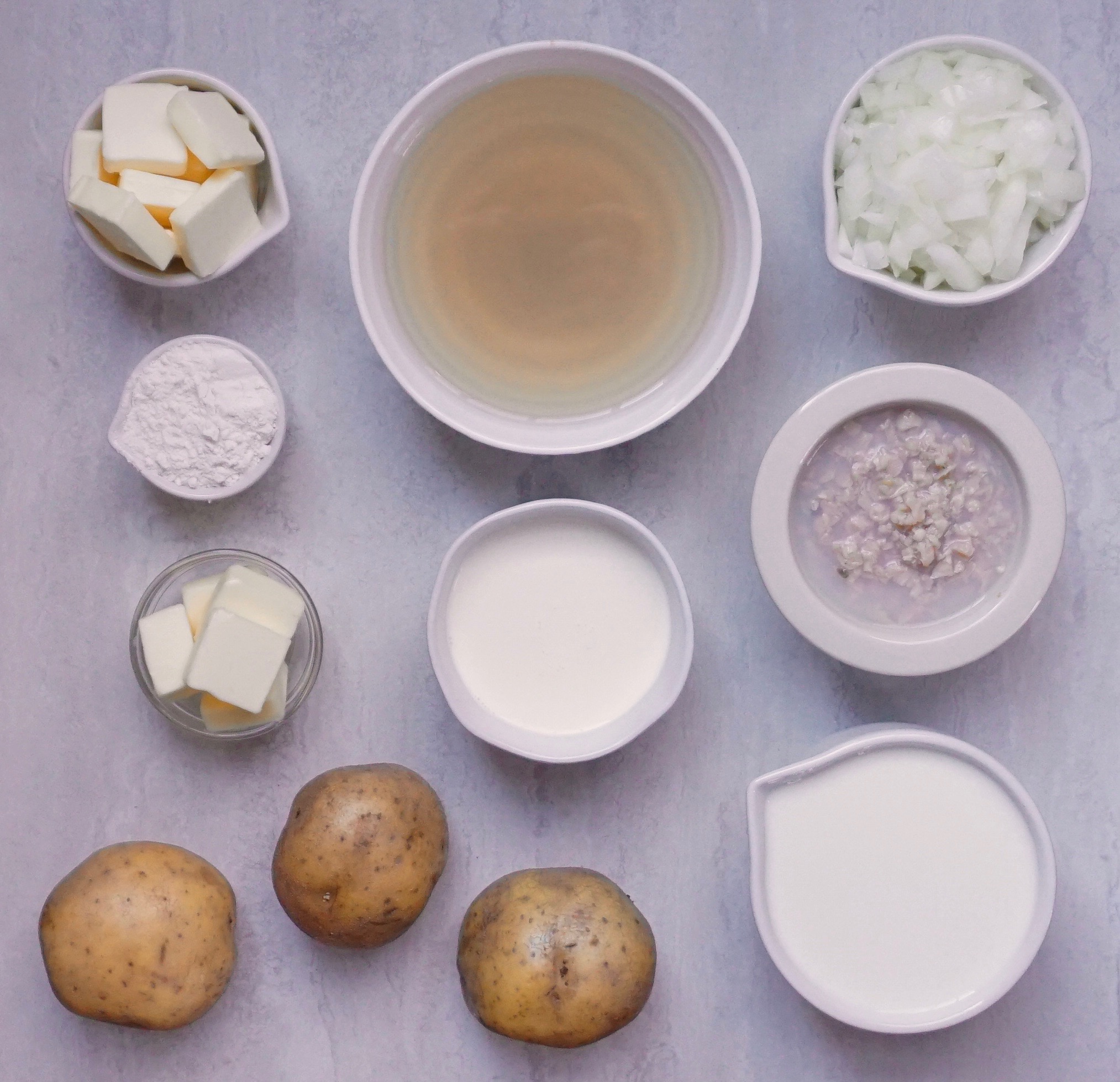 New England Clam Chowder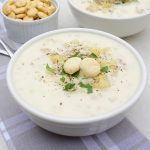 Print This
Ingredients
1 stick salted butter

1 cup yellow onions, diced

1/4 cup all purpose flour

2- 8 ounce bottles clam juice

2 cups yukon gold potatoes, diced. (about 3 large)

1 cup whole milk

1/2 cup heavy cream

2- 6.5 ounce cans chopped clams

Salt and pepper to taste
Instructions
Melt the butter in a soup pot over medium low heat. Add the onion and cook until it is translucent, about 3-5 minutes. Do not let the onion brown.
Add the flour and mix well.
Add the clam juice to the pot and whisk with the flour. Stir until the mixture begins to thicken.
Add the the cubed potatoes to the pot. Bring to a boil, then lower the heat and simmer the potatoes until they are tender, about 10 minutes.
Stir in the clams, milk and cream. Combine well and heat through.
Check for seasoning and add salt and pepper to taste.