Date Nut Ball is a simple four ingredient cheese ball that is slightly sweet and totally delicious. This probably should have been one of the earliest recipes on the blog. I make it everything single Thanksgiving in my house.
Dates and walnuts are a great combination. Mixing them into cream cheese that is slightly sweetened with maple syrup just makes them better!
I have always served this Date Nut Ball with a sweet cracker. Carr's Whole Wheat Table Crackers are good and  Annas Ginger Thins as pictured here are so good with it too.
If you like the combination of dates and walnuts be sure to check out the recipe for Date Nut Bread.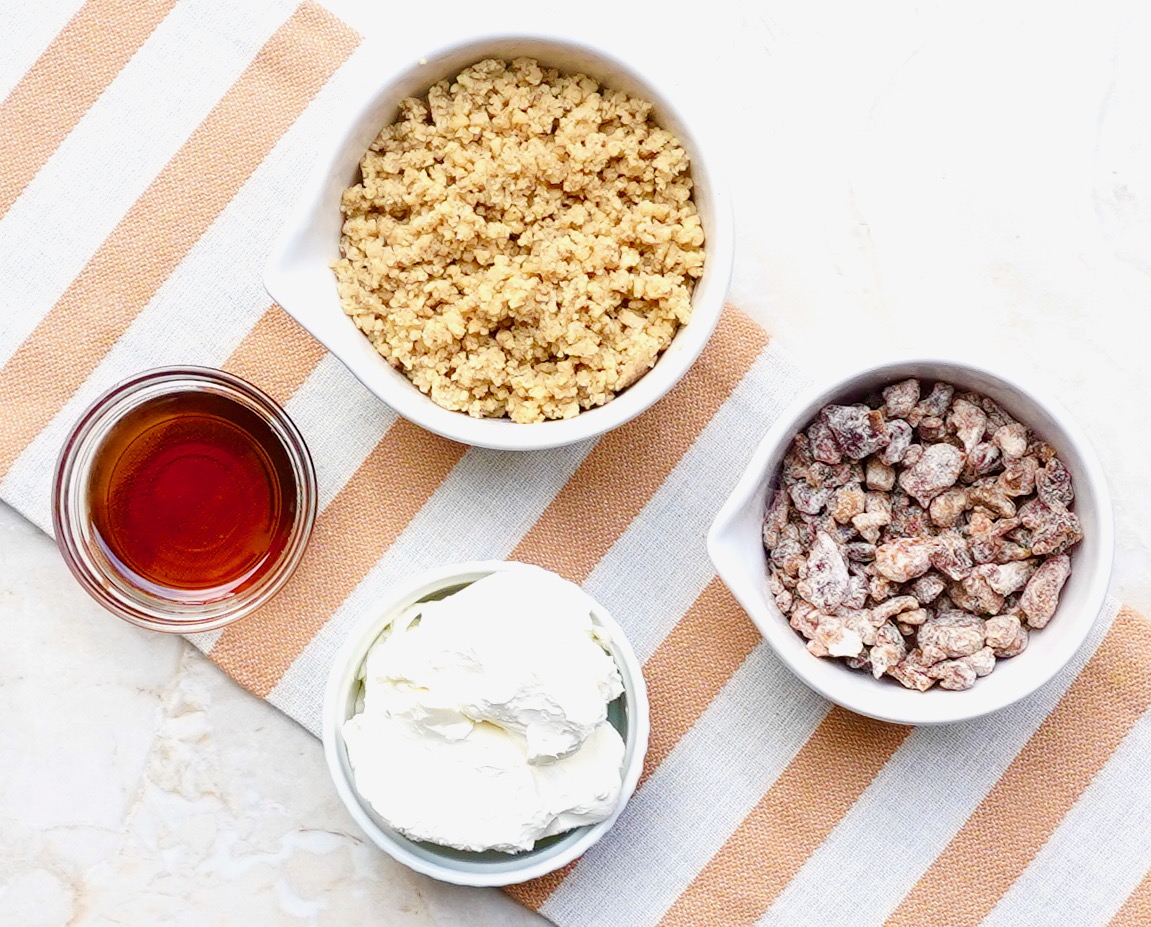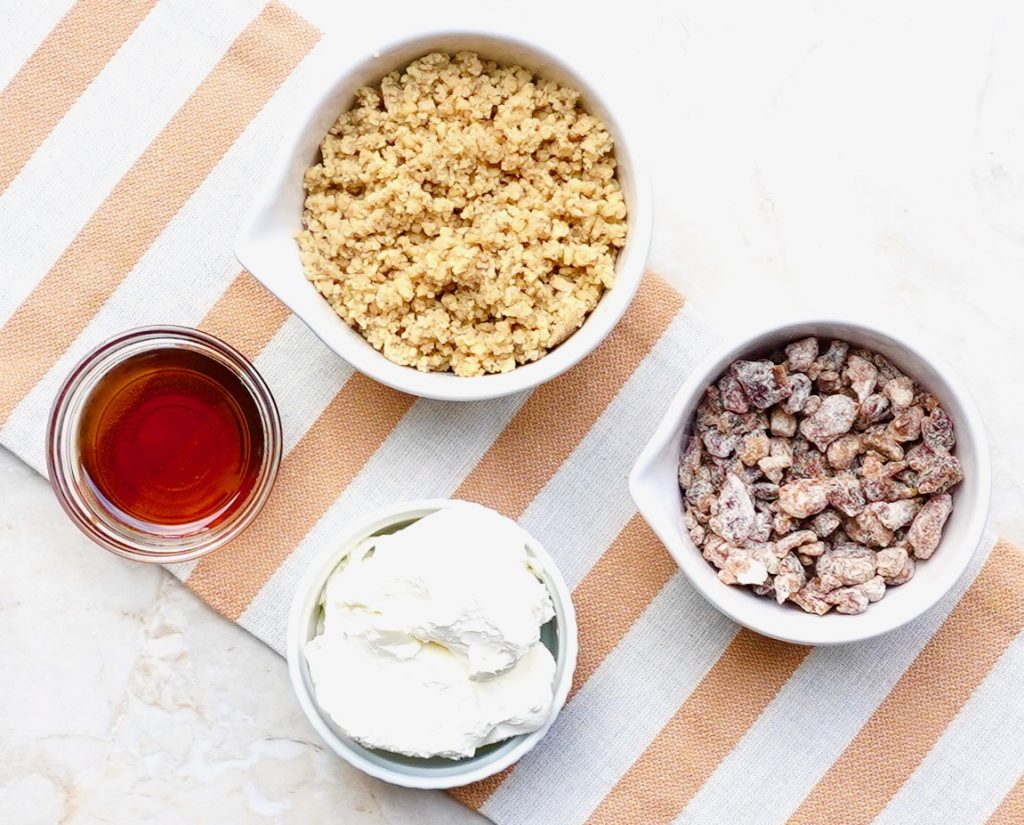 Date Nut Ball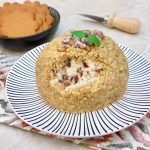 Print This
Ingredients
8 ounce package cream cheese, at room temperature

2 tablespoons maple syrup

¾ cup dates, chopped

1 ¼ cups walnuts, chopped and divided
Instructions
In a medium bowl, combine the cream cheese, maple syrup, dates and ½ cup of the walnuts. Mix together well.
Use your hands to form the mixture into a round ball.
Place the remaining chopped walnuts on a plate.
Roll the cream cheese ball into the nuts. Cover the top surface of the ball with the chopped nuts as much as you can. Place the ball onto a plate. The bottom does not need to be covered. Pat in the remaining nuts to the spots that are not fully covered.
Refrigerate until you are ready to serve.