Sausage Pepper Rigatoni combines the ingredients of the classic sandwich with rigatoni pasta. This easy to make pasta dish is flavorful and delicious. Sausage, peppers, onion and garlic are combined with Italian seasonings and marinara sauce to create a hearty dish.
With a cook time of only 20 minutes, this is a great meal for a weeknight dinner. You can be cooking the rigatoni while you are working on the sauce and have dinner on the table pretty fast.
Sausage Pepper Rigatoni is a quick fix pasta dinner. If you want to try some other dinners that combine Italian sausage and pasta check out Sausage Tortellini Soup, Creamy Sausage Mushroom Rigatoni, and Tomato Sausage Sauce.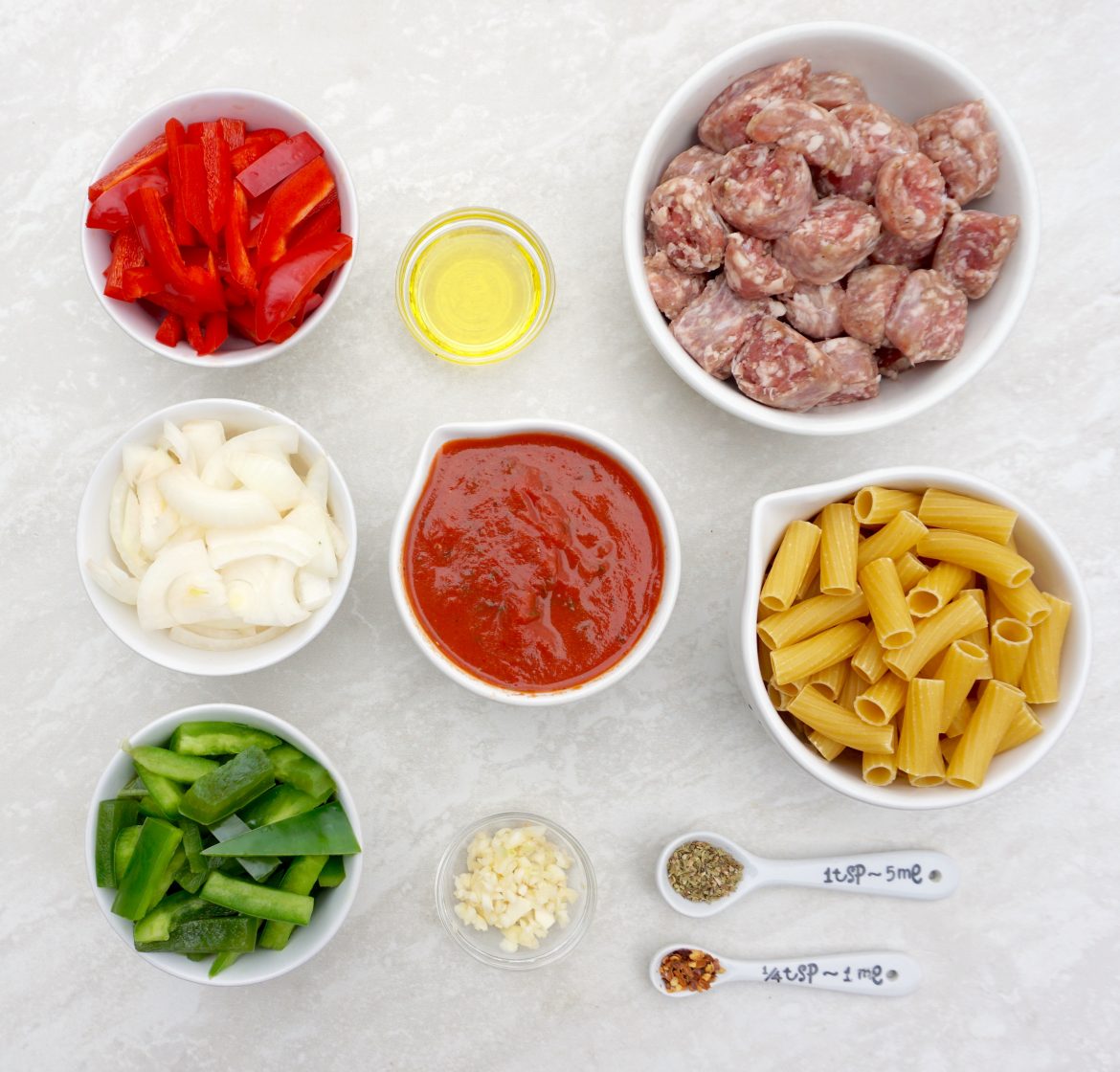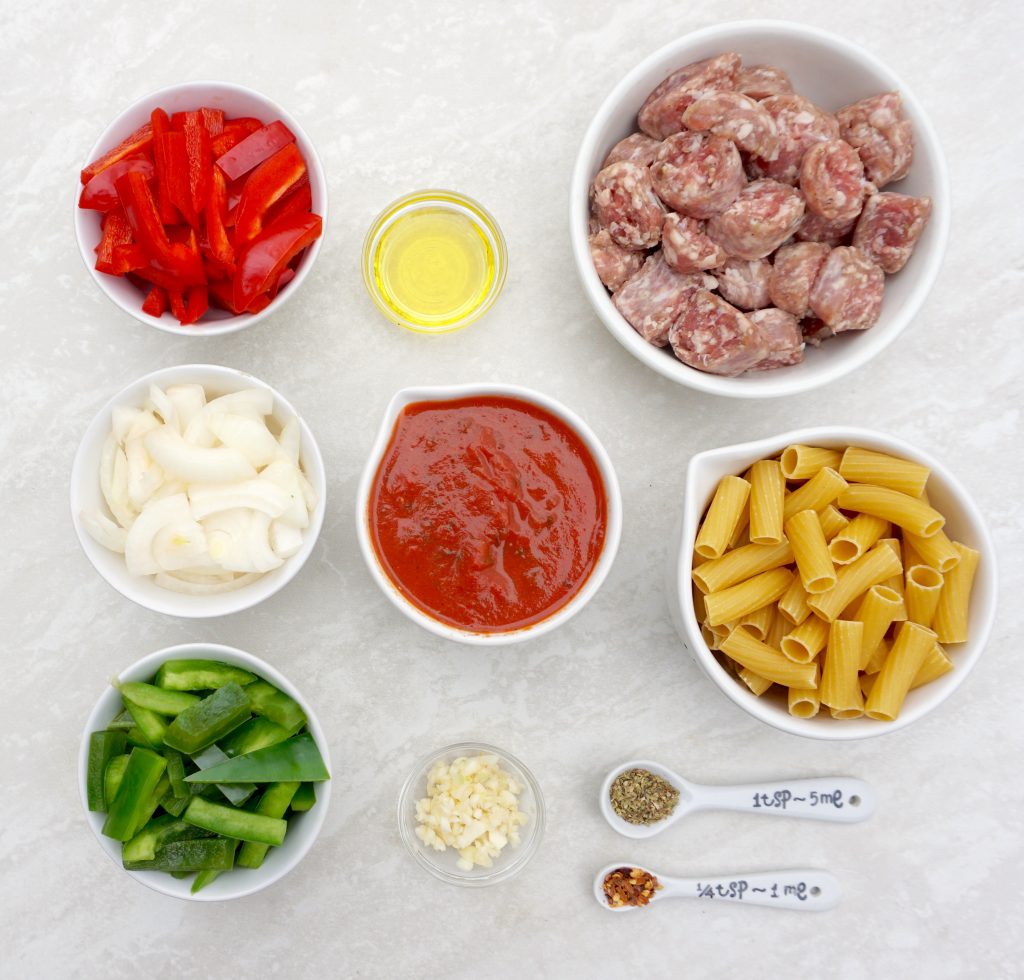 Sausage Pepper Rigatoni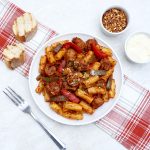 Print This
Ingredients
1 tablespoon olive oil

8 ounces Italian sweet sausage, 3 links, cut into slices

1 red bell pepper, sliced

1 green bell pepper, sliced

1 large yellow onion, sliced

2 cloves garlic, minced

1 teaspoon dried oregano

¼ teaspoon crushed red pepper flakes

1 cup marinara sauce

8 ounces rigatoni pasta
Instructions
Heat a large pot of water on high heat until boiling while you are cooking the sauce. Cook the pasta according  to the directions on the package for the tenderness you like. Drain the pasta.
Add the olive oil to a large skillet and heat over medium low heat. Add the sausage, red peppers and green peppers to the skillet. Cook them for 10 minutes, stirring frequently so the sausage gets evenly browned.
Add the onions, garlic, oregano and crushed red pepper. Stir to combine and cook for another 5 minutes, stirring frequently.
Add the marinara sauce to the pan and combine well. Cook for an additional 2  minutes until it is heated through.
Combine the pasta with the sausage sauce. Serve with parmesan cheese on the side if desired.