January is National Soup Month and it's a good time to reset eating habits after the holidays. Easy vegan soup recipes are a great way to eat healthy meals that are comforting, satisfying and perfect for soup season. 10 Simple Vegan Soups will give you some veggie-based soups options made with lots of pantry staples. Check out our favorite plant based soups made with simple ingredients and start the year off right!
The following soup recipes are made in a large stock pot or dutch oven. Check out How to Convert a Recipe to an Instant Pot, and 5 Tips for Converting Your Favorite Recipes to the Slow Cooker for other cooking options.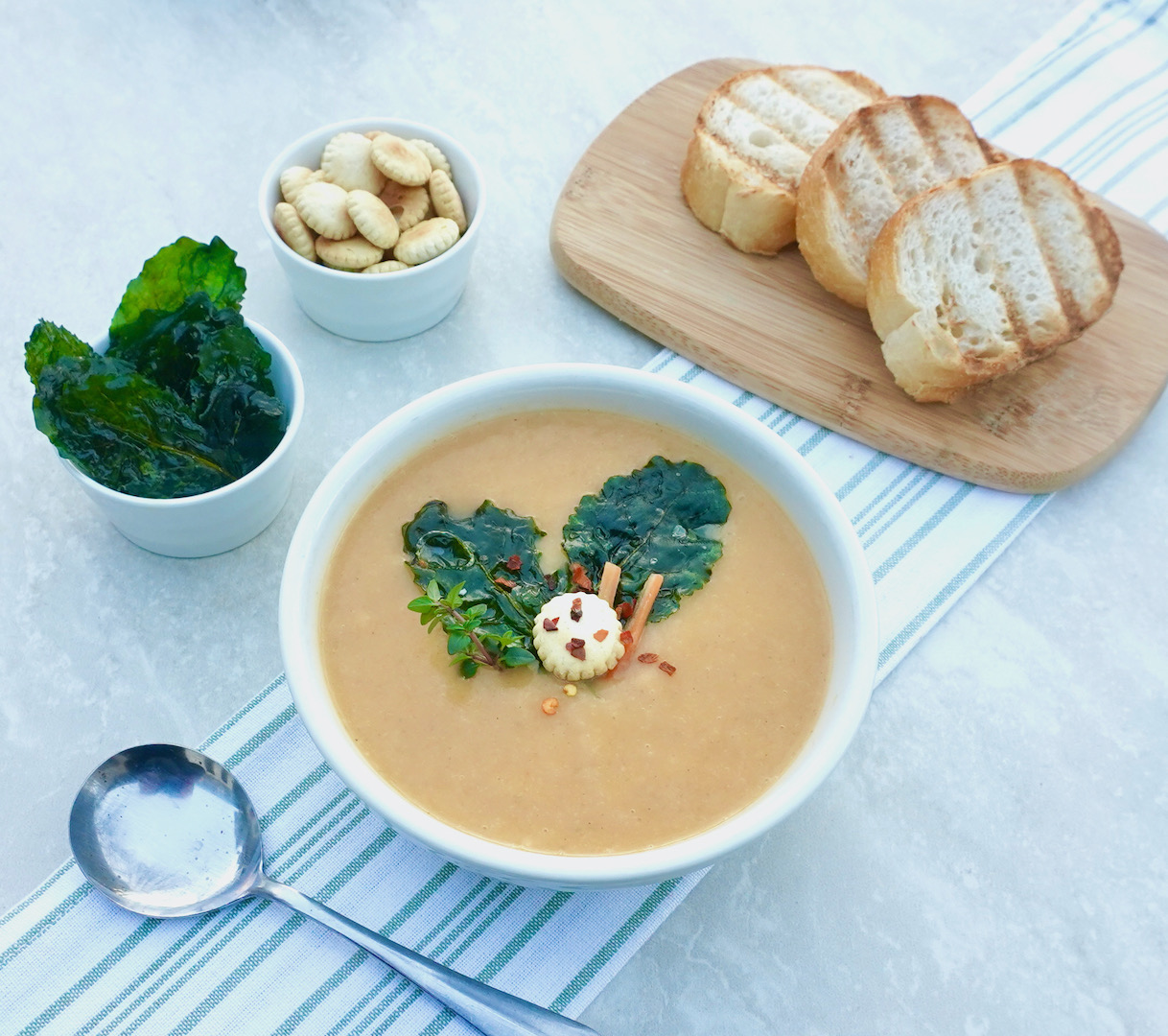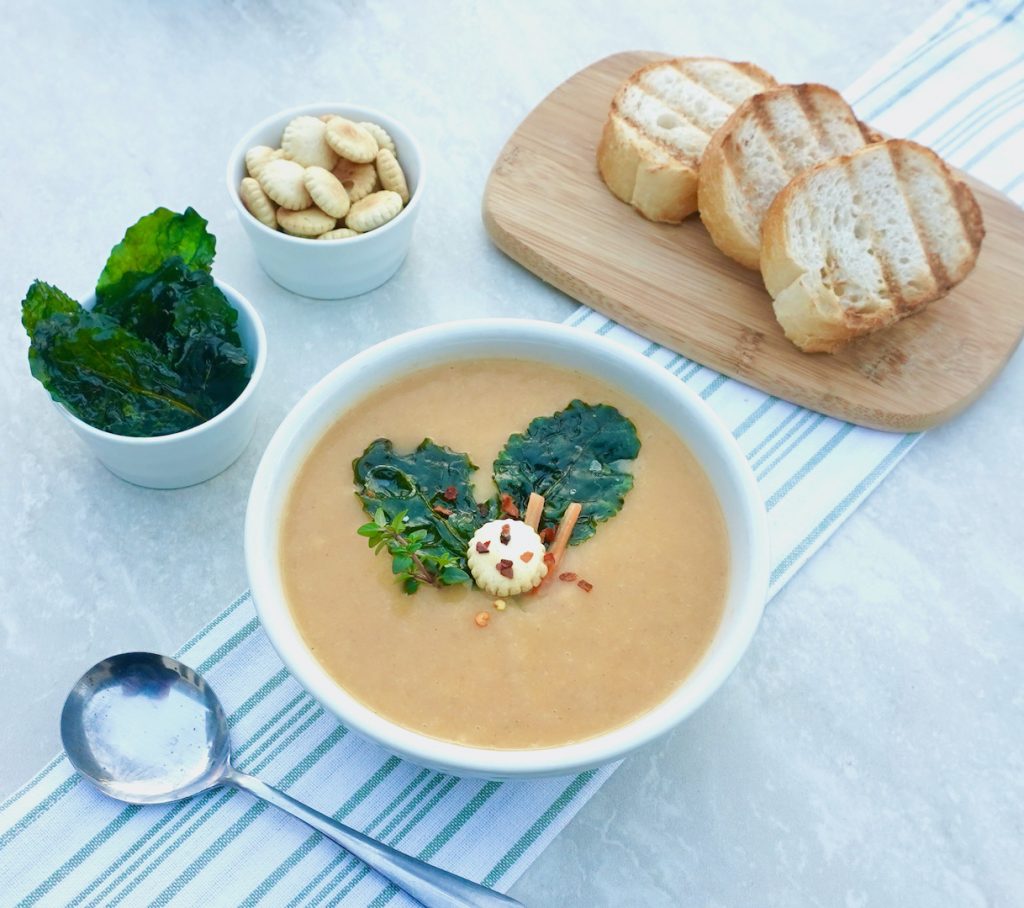 Turnip Crispy Kale Soup is a healthy vegan soup that is rich, flavorful and comforting. This easy vegetable soup recipe tastes and looks as if it has cream in it, but it does not. This soup consists of turnip, carrots, potato, onion and garlic. Turnip is one of the hearty root vegetables. It is cooked in vegetable broth with the other vegetables and then the mixture is pureed. The result is a smooth, thick, creamy soup with complex flavor. Kale chips are an easy to make topping for the soup. Simply mixed with a bit of olive oil, salt and pepper, they are baked in the oven until crisp.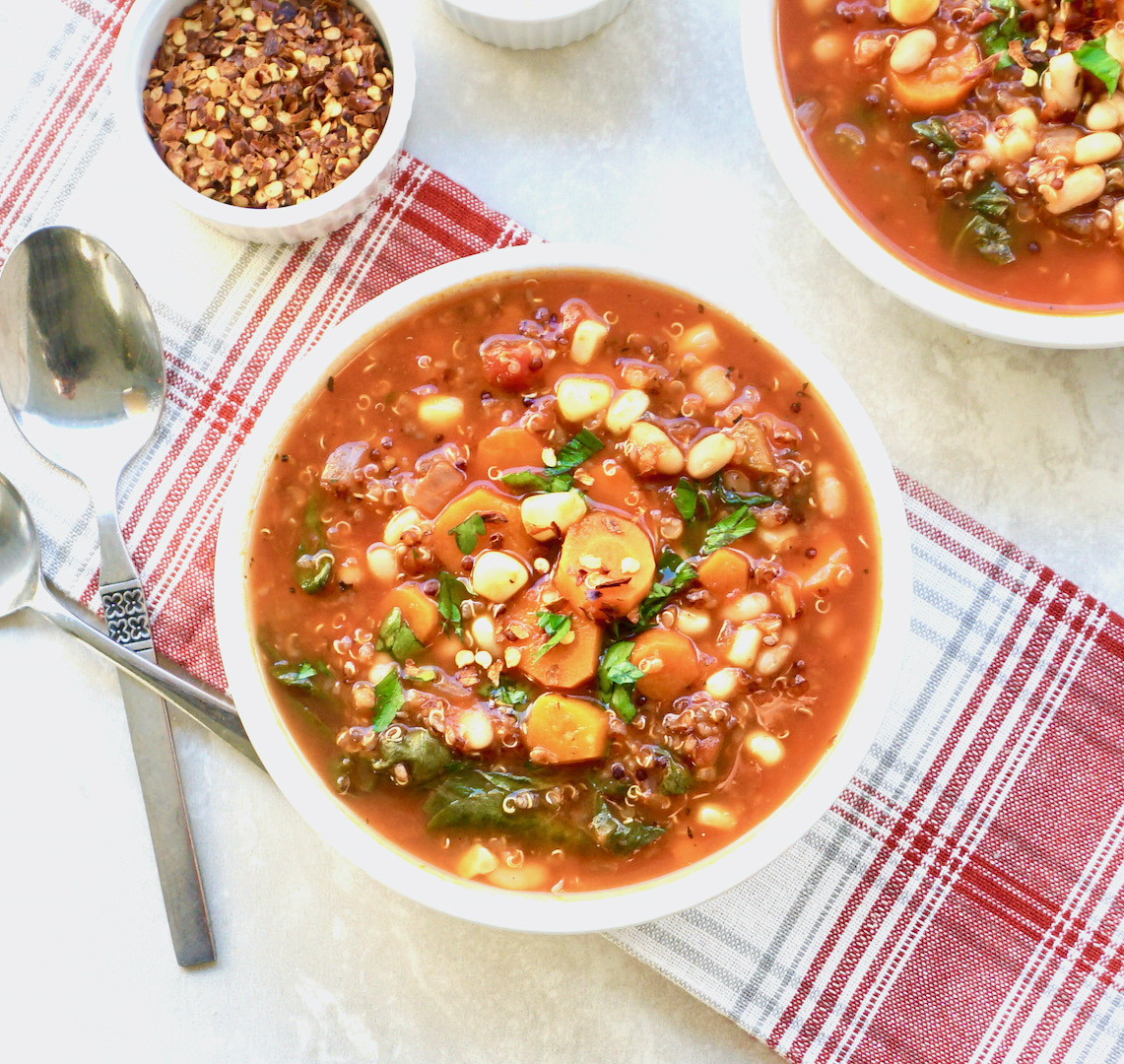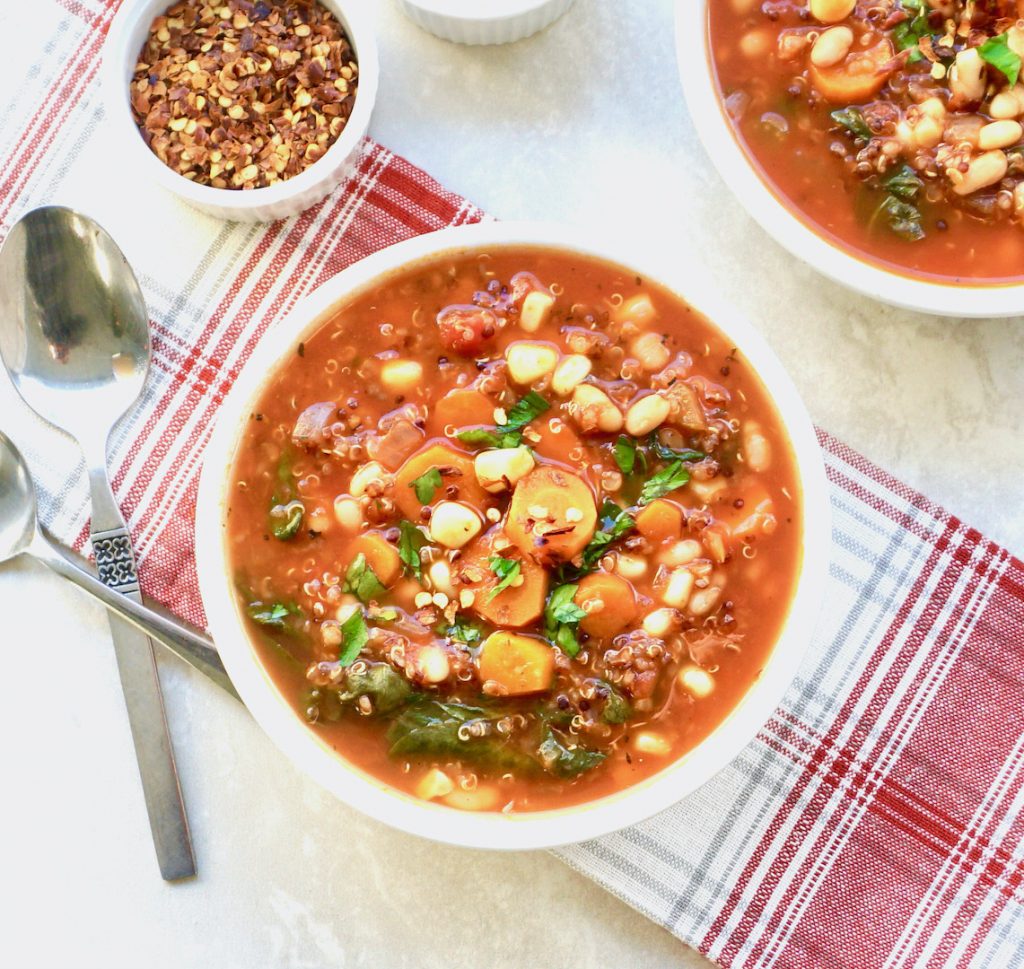 Vegetable Quinoa Soup is a hearty vegan soup and very flavorful. The quinoa and white beans will keep you satisfied, and it is full of fresh vegetables in a tomato broth. Quinoa is a plant-based protein that is just so good in soup.  It will also freeze well if you want to make a batch and have some put away for another time.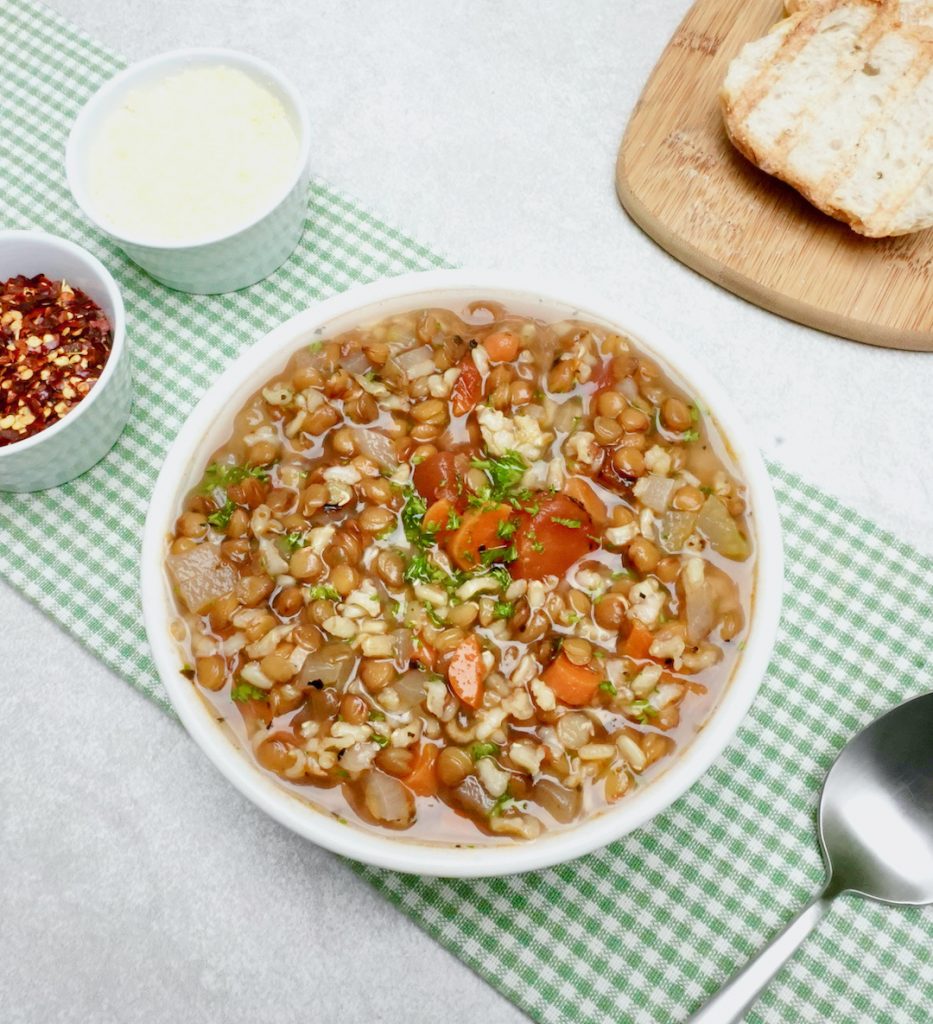 Lentil Brown Rice Soup is hearty and comforting, and at the same time very healthy. Lentils and brown rice are the main ingredients. They contain lots of fiber to keep you full. When added to this veggie packed soup with lots of herbs, they are the perfect combination. This is one of our favorite vegan soup recipes. It's a big bowl of comfort!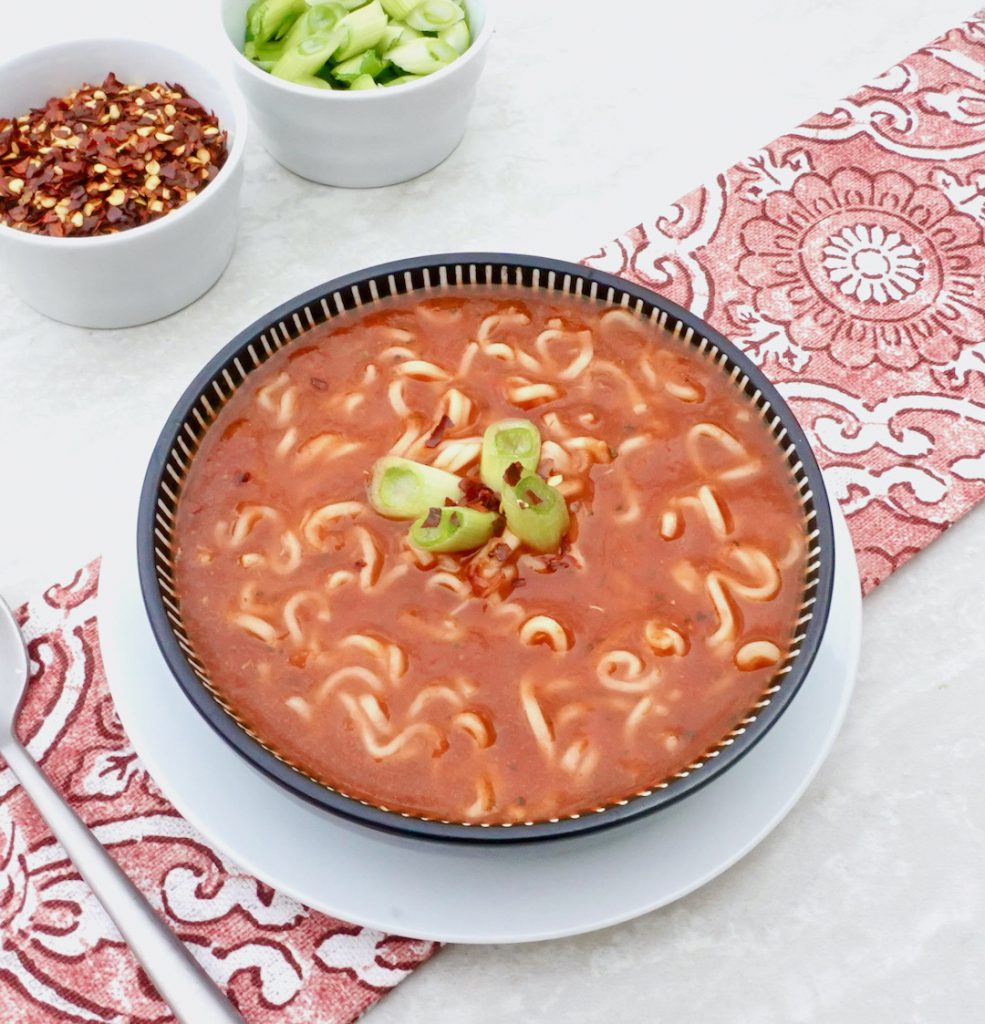 Tomato Ramen Soup is a simple, comforting vegan soup that is easy to make with pantry ingredients. Tomato soup is the ultimate winter comfort food and the addition of ramen makes it a bit more hearty.This simple soup can be ready in under 30 minutes. There is very little work involved to create this flavorful meal. Top it with some green onions and crushed red pepper flakes for some extra flavor.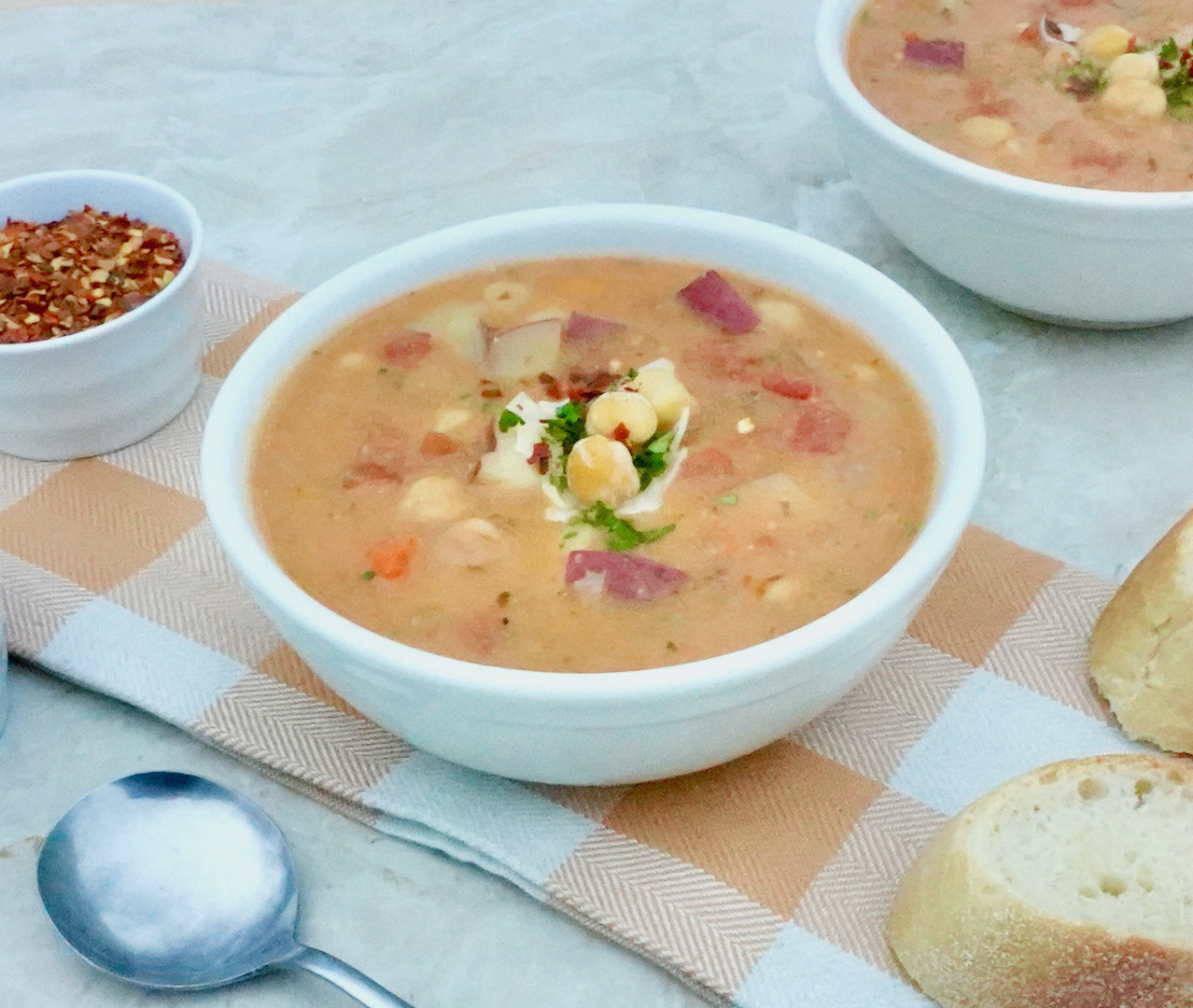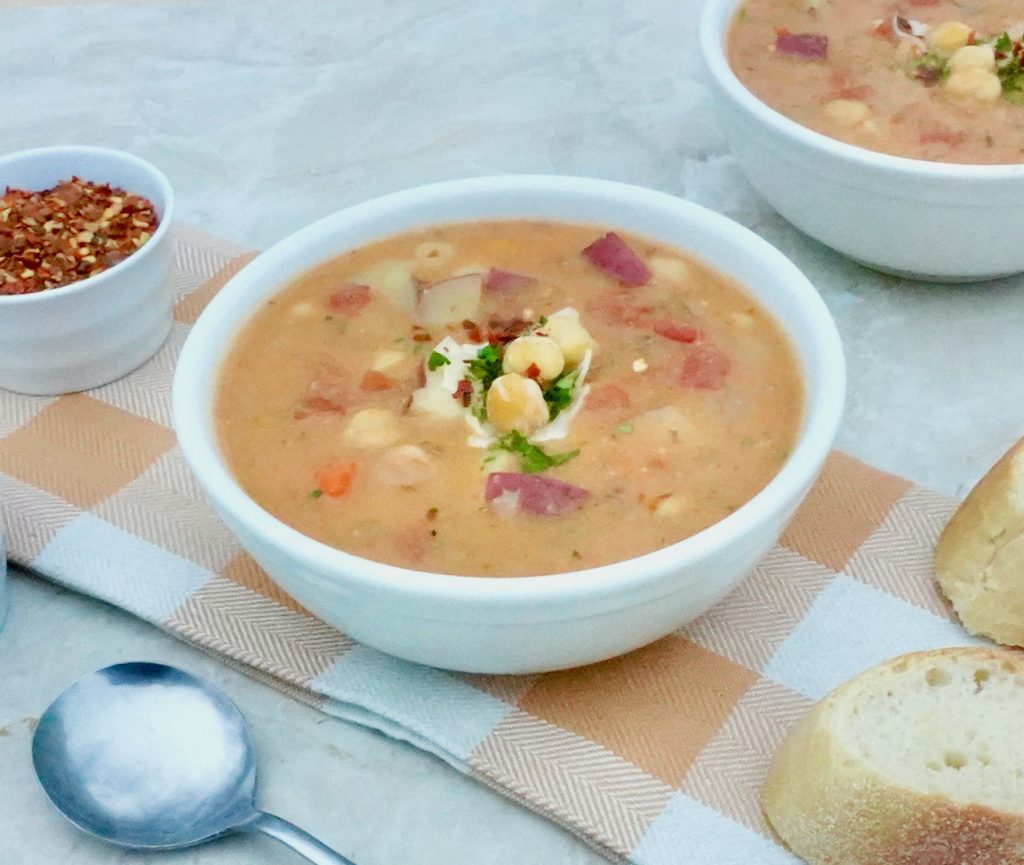 Chickpea Vegetable Soup is hearty, comforting and healthy. It looks thick and creamy but does not contain any cream. This is a vegan soup that is packed full of vegetables.If you are looking to cut back on meat, chickpeas are a good option. They are full of nutrients including protein and are a good source of fiber. They will keep you feeling full longer and they are delicious.This soup gets it's creamy texture from pureeing half of the mixture in a blender or food processor. This can also be done in a large bowl with an immersion blender or electric mixer.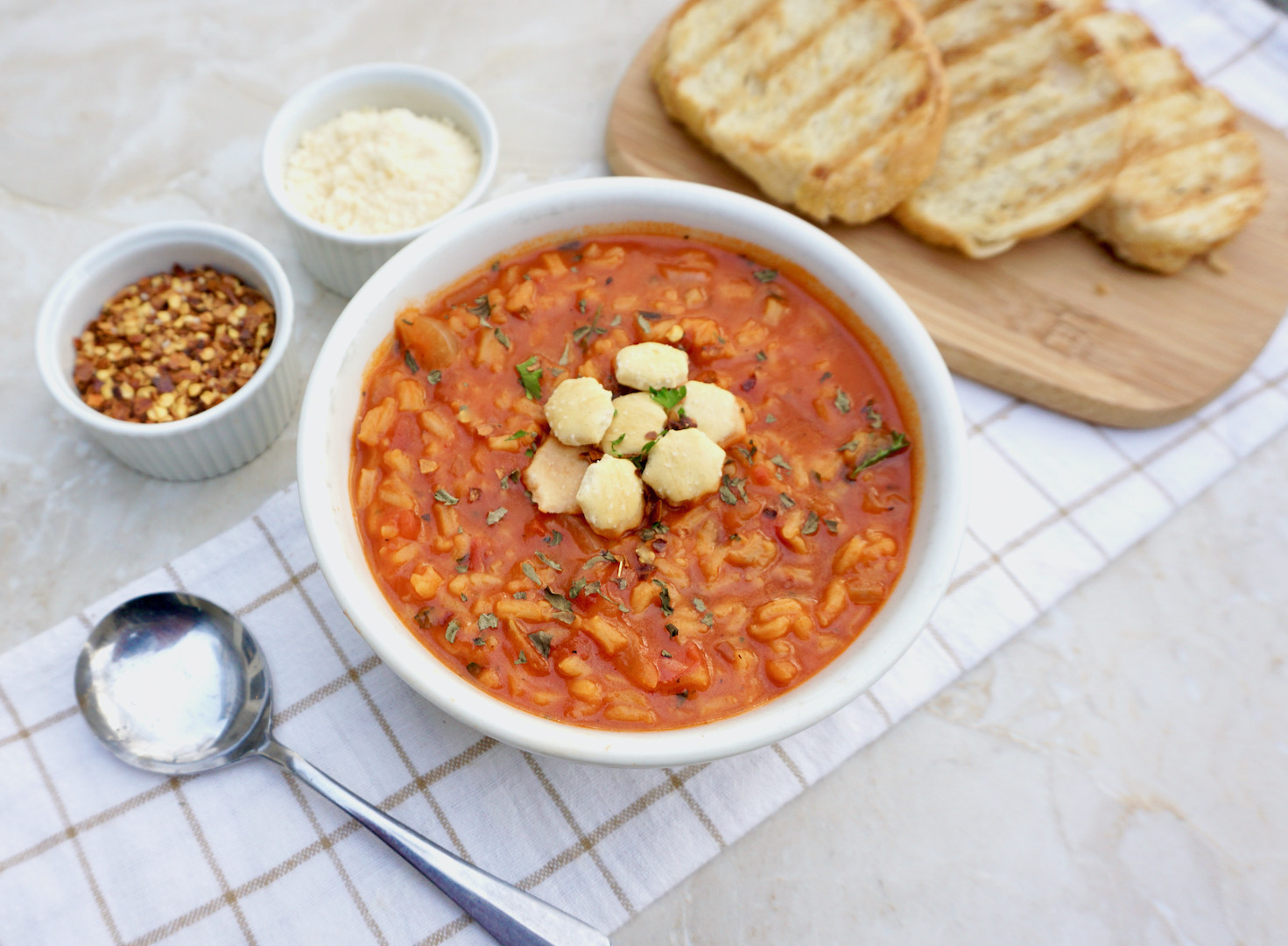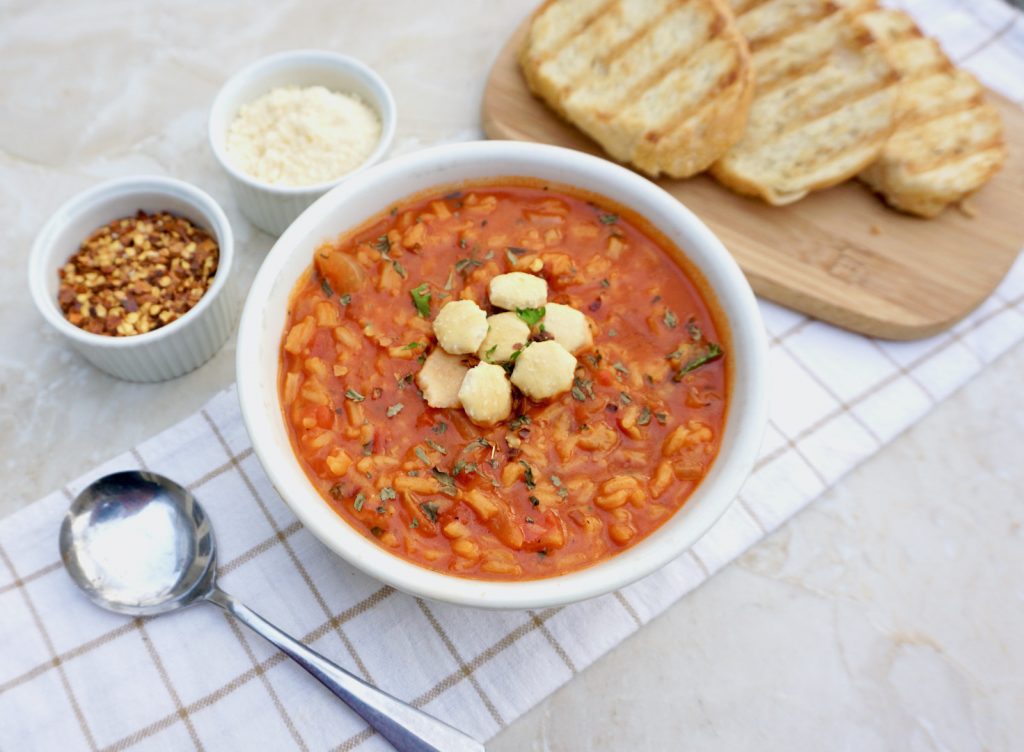 Tomato Rice Soup is a healthy soup recipe that is hearty and comforting with lots of flavor. Made with long grain rice, you could easily swap for brown rice or wild rice if you prefer. With just a few simple ingredients you can create a fresh tasting tomato soup that is filling and delicious. This soup comes together fairly fast. With a cooking time of 30 minutes, you could easily make it for a weeknight dinner.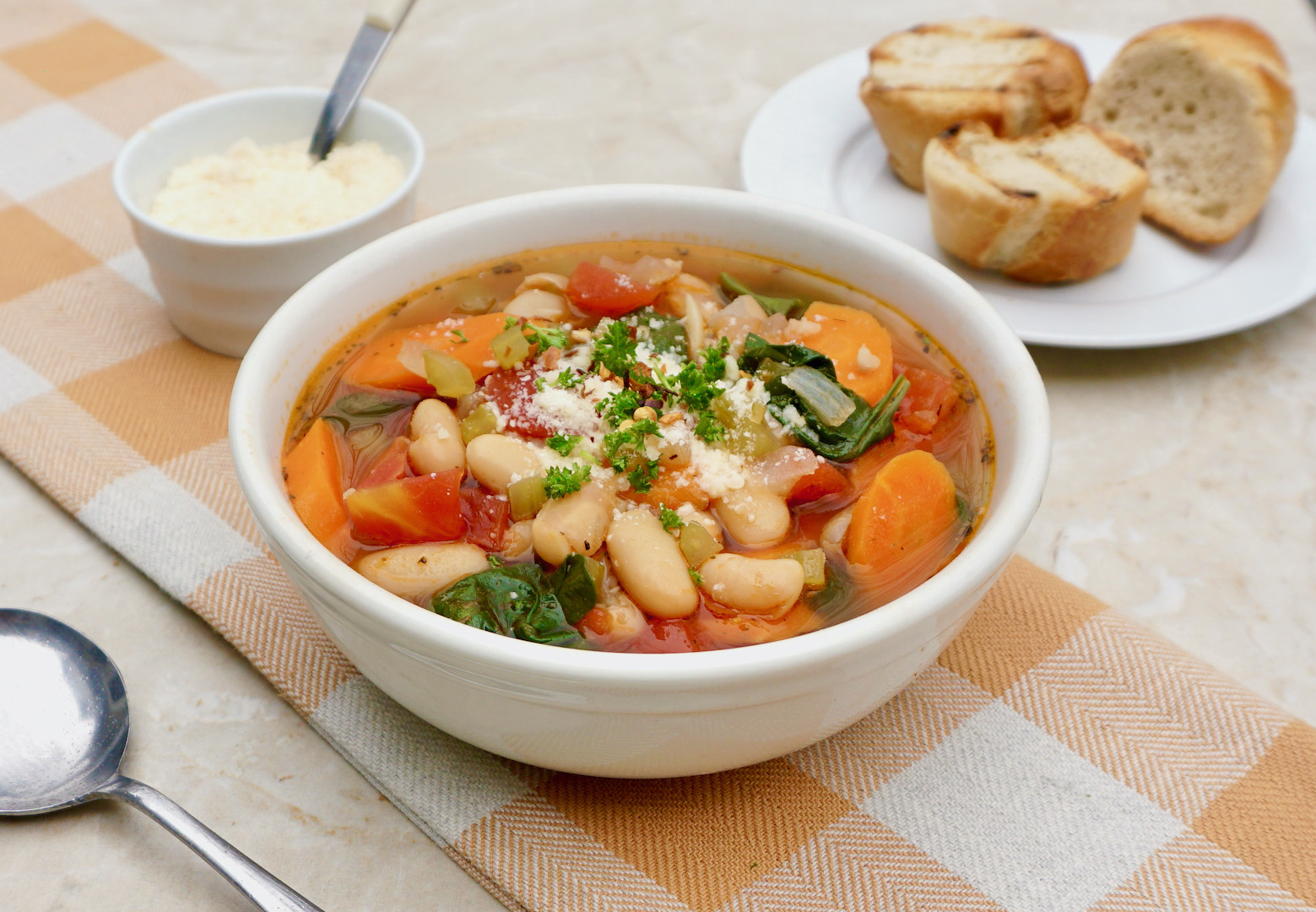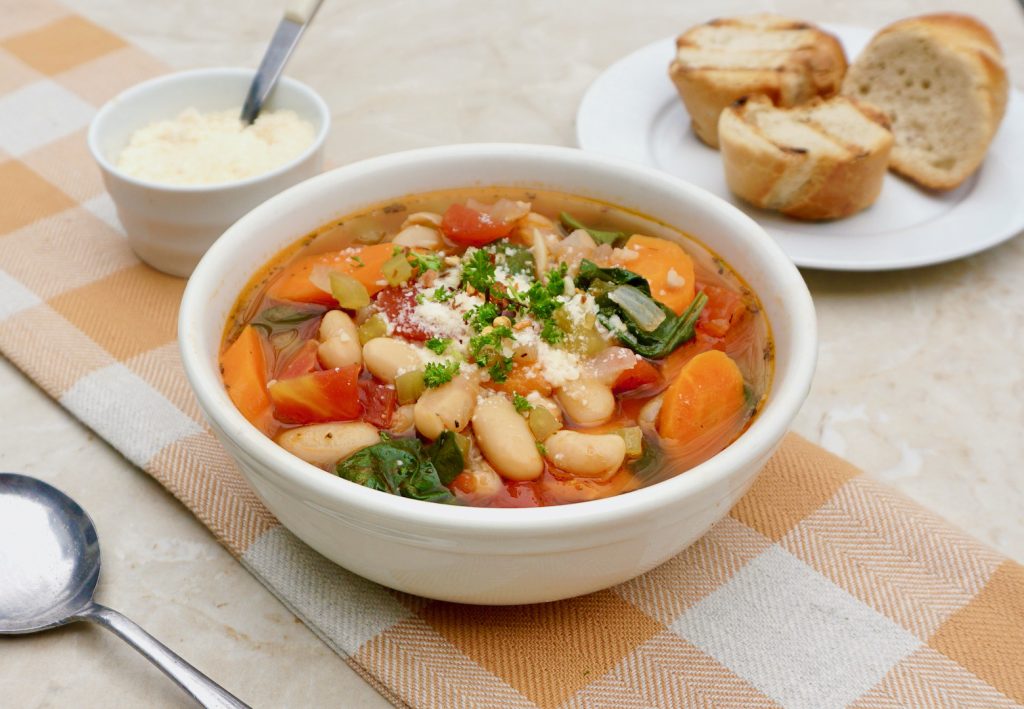 Tuscan Bean Soup is an easy to make, healthy, white bean soup. It is made with lots of ingredients that you may already have in your pantry and fridge. It is a hearty, comforting soup without loading in the calories.With a cooking time of under 30 minutes, Tuscan Bean Soup could easily be a weeknight dinner option.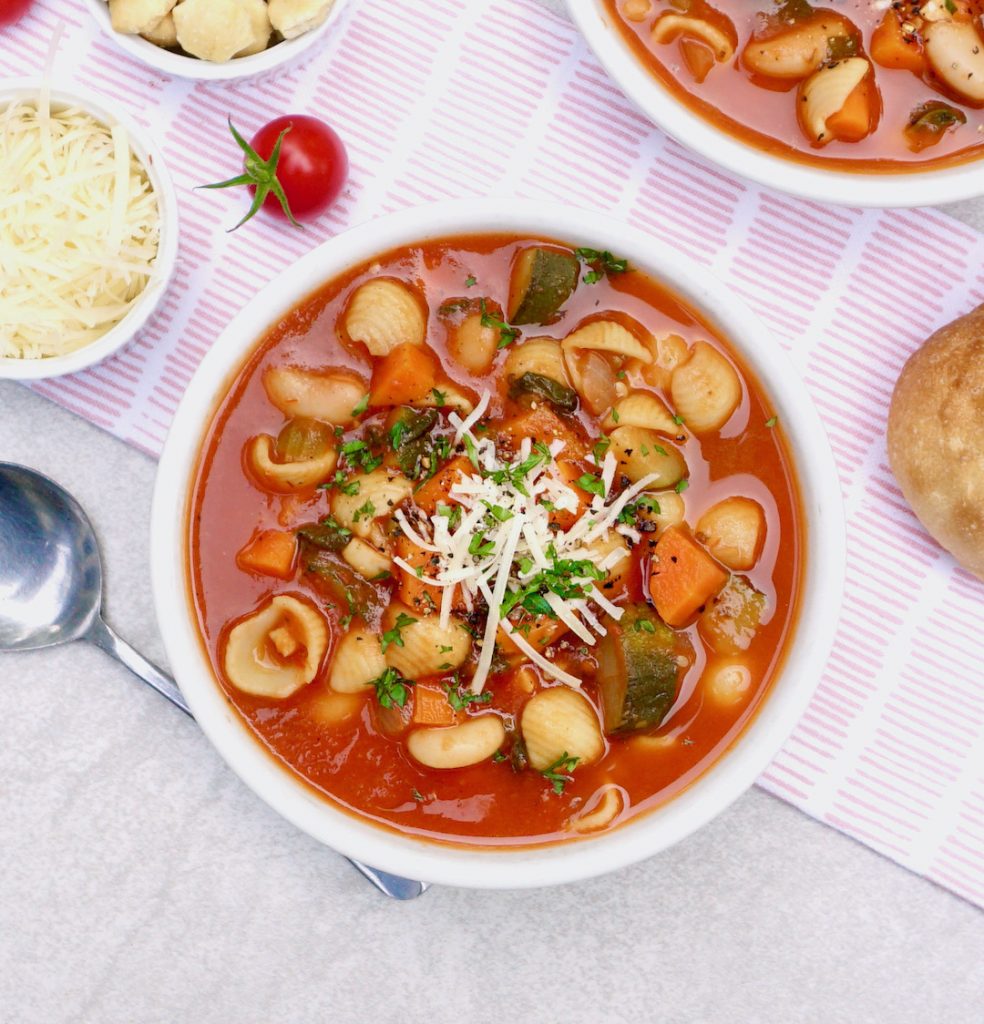 Mediterranean Vegetable Soup is a healthy, vegan meal that is perfect for either lunch or dinner. This tomato based soup  has a rich flavor and is one of our favorite soup recipes. The addition of cannellini beans adds protein and makes the soup hearty and filling. It is made with carrots ,celery, zucchini, spinach, and onions. It's a great way to eat your veggies!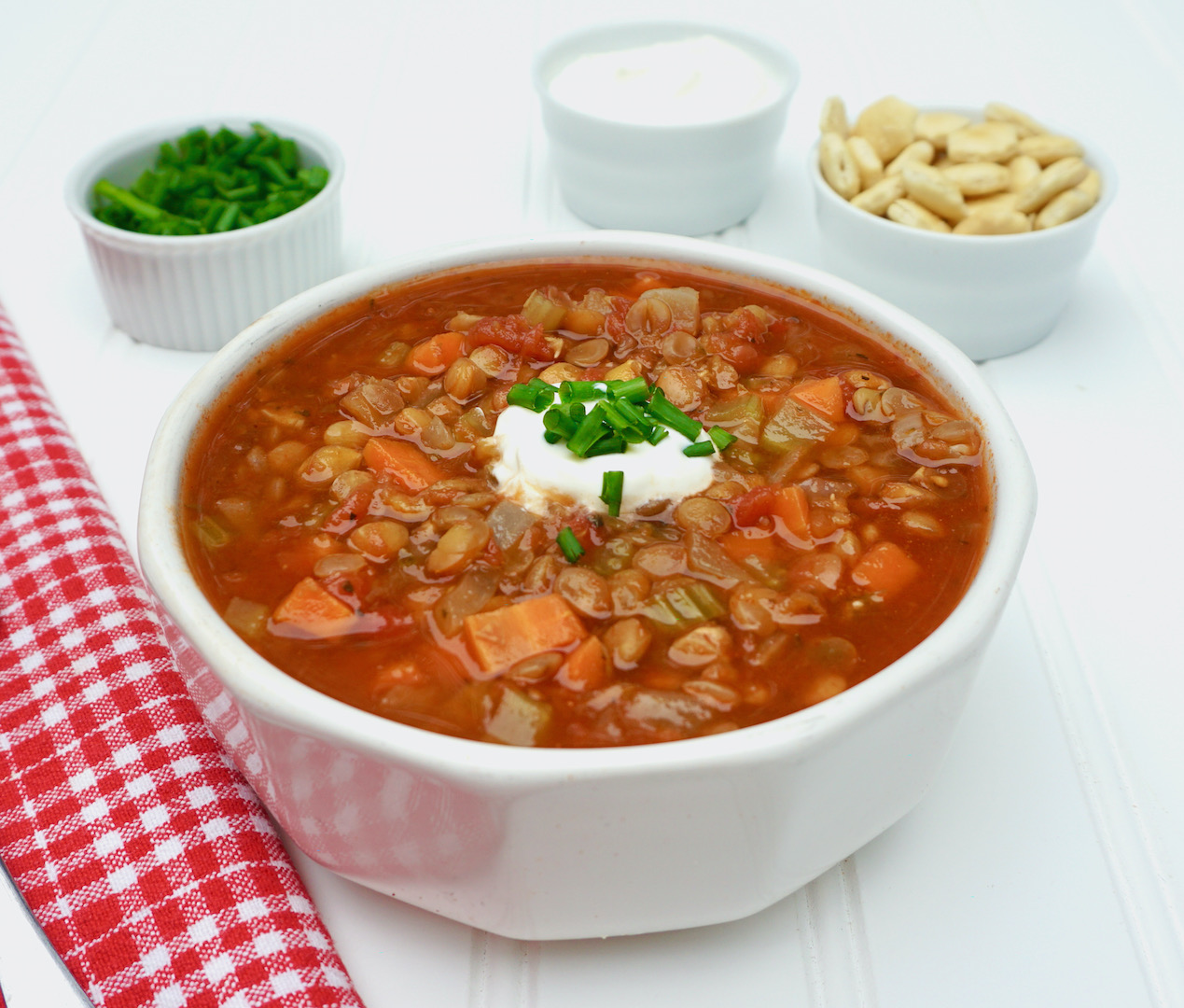 Are you up for a weekend project? Lentil Soup requires a bit of effort but you are going to end up with a lot of soup! Healthy soup that you can take for lunch next week. Loads of soup so you could freeze half and pull it some day that you do not want to cook! This Lentil Soup is a hearty, vegan soup that is very flavorful and delicious.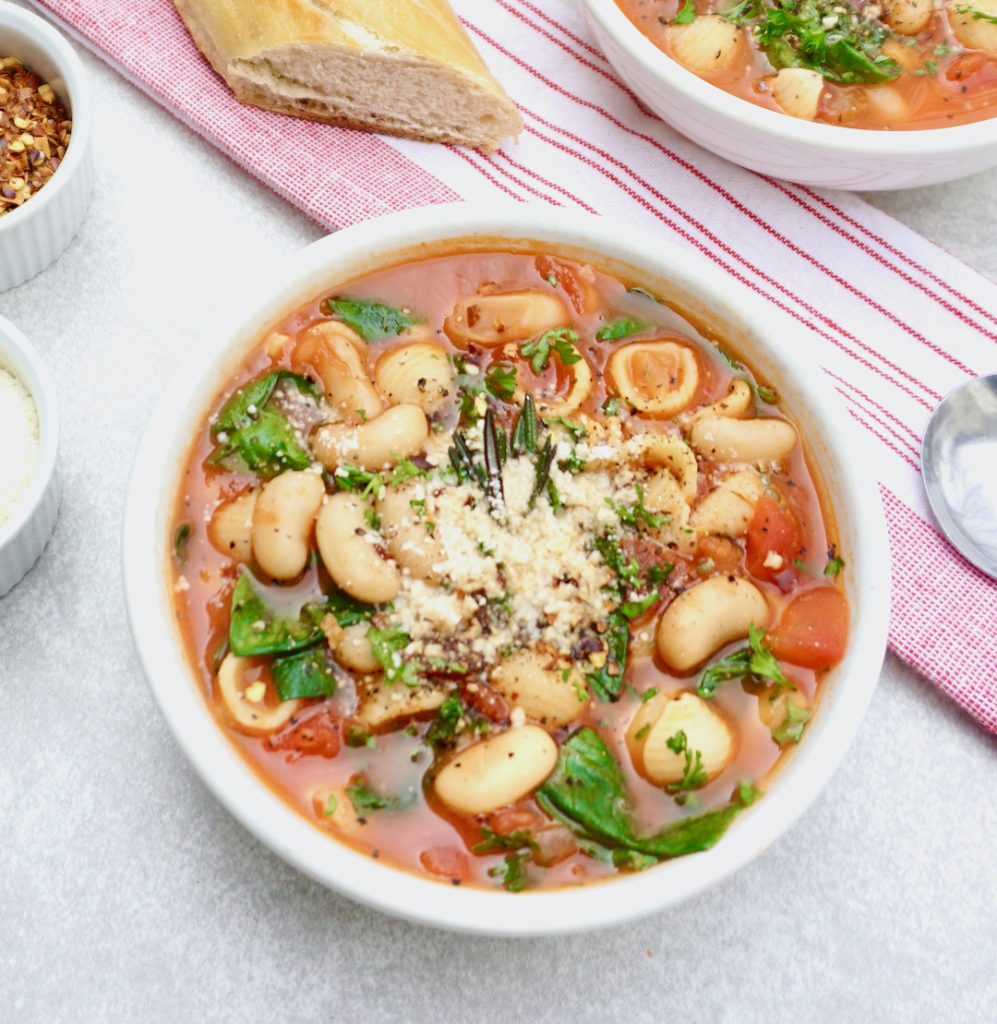 Pasta e Fagioli is a traditional Italian soup made with cannellini beans, vegetables and pasta. It is hearty and comforting, yet not too heavy. This easy vegan recipe started as a peasant soup. It is made with inexpensive ingredients which make an economical yet tasty meal with a flavorful broth. Top it with some vegan cheese.
SOME OTHER OPTIONS:
These soups are not vegan but can easily be made that way with a simple change.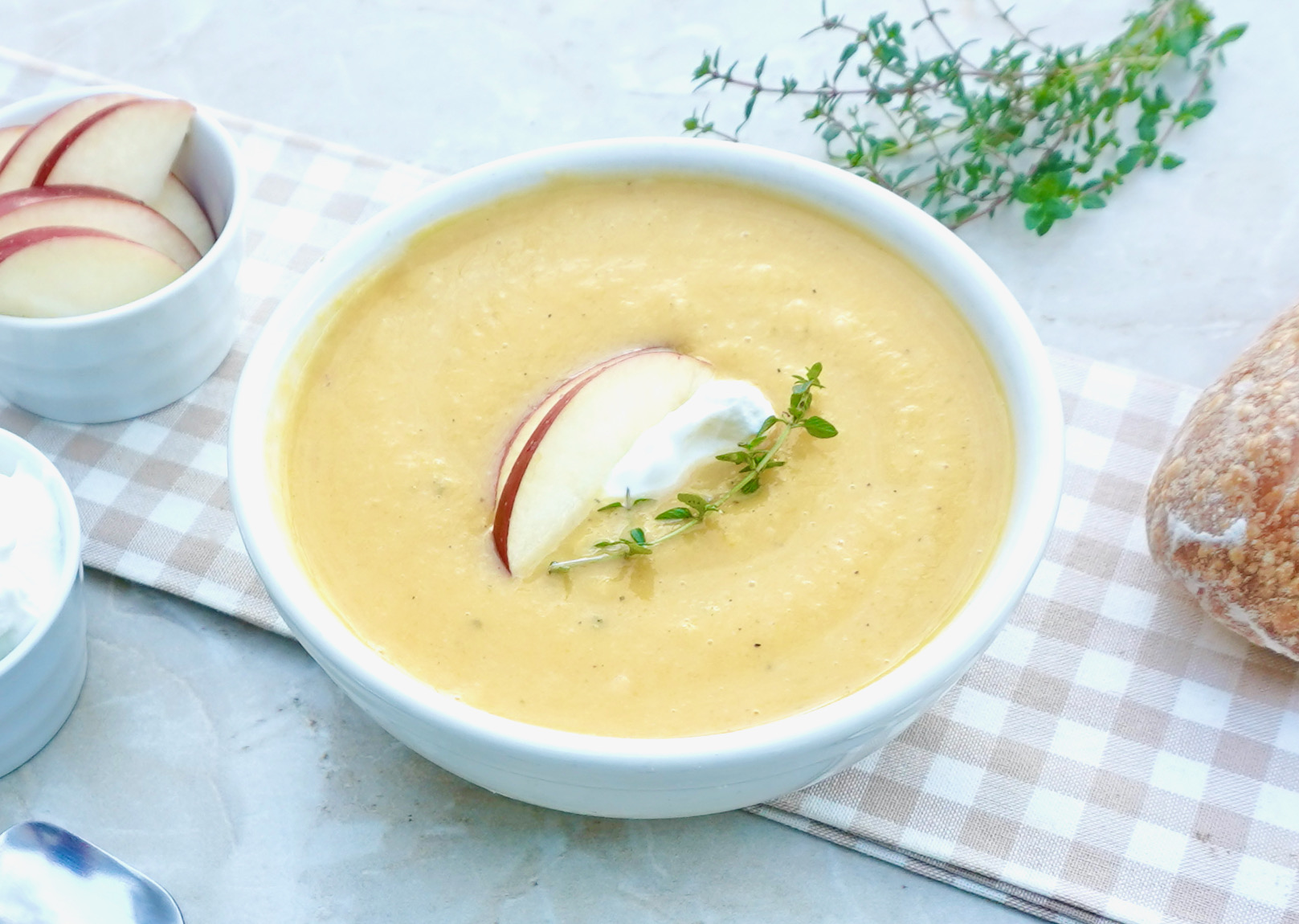 Butternut Apple Bisque is a velvety smooth, filling, butternut squash soup. If you want to keep this a vegan version, you could substitute coconut milk or almond milk for the cream. You could also leave it out all together. The soup is thick and rich on it's own.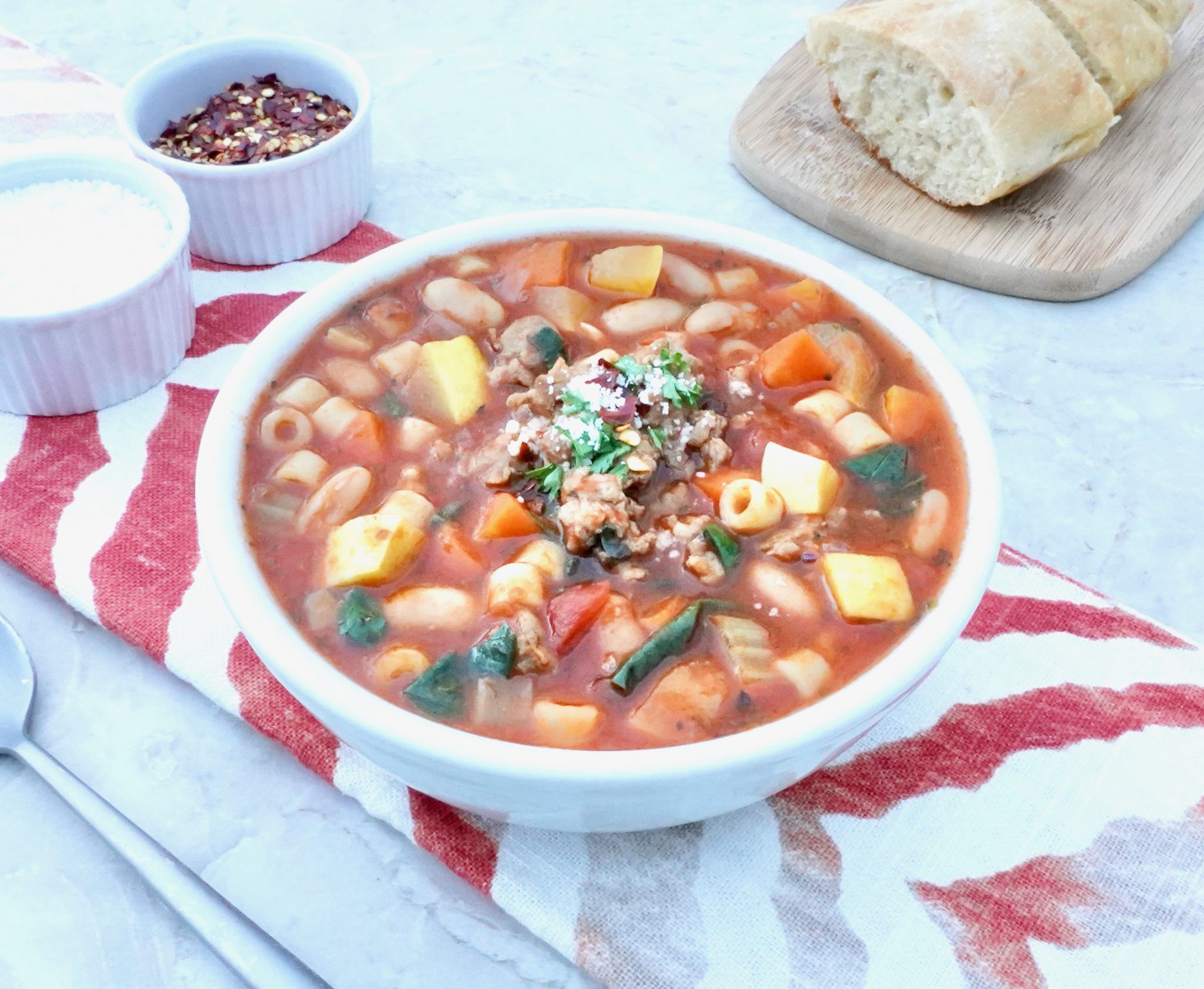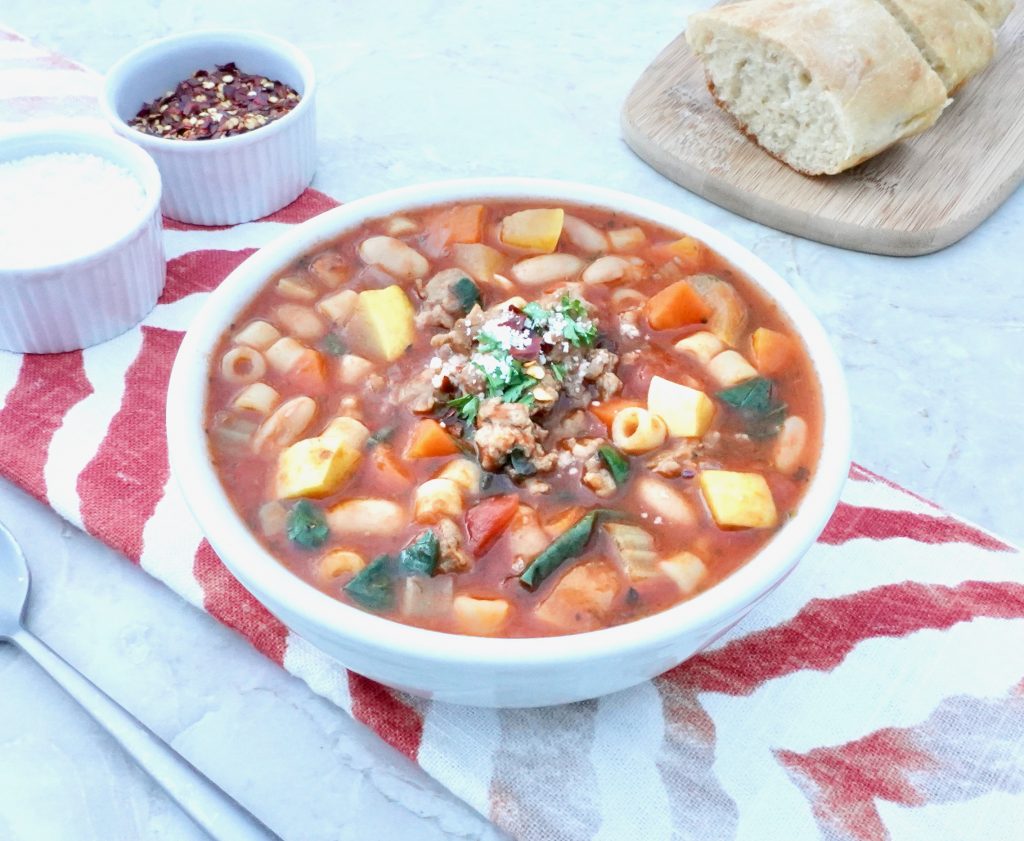 Sausage Minestrone is a hearty, veggie filled soup made with beans, pasta and Italian Sausage.This tomato based soup is made with Ditalini pasta which means "little thimbles" in Italian. It is flavorful and comforting and simple to make. There is a bit of prep time involved for chopping but the soup cooks in only 30 minutes. You can make this vegan by swapping the sausage for a plant based sausage or leaving the sausage out completely. It will still be a hearty soup.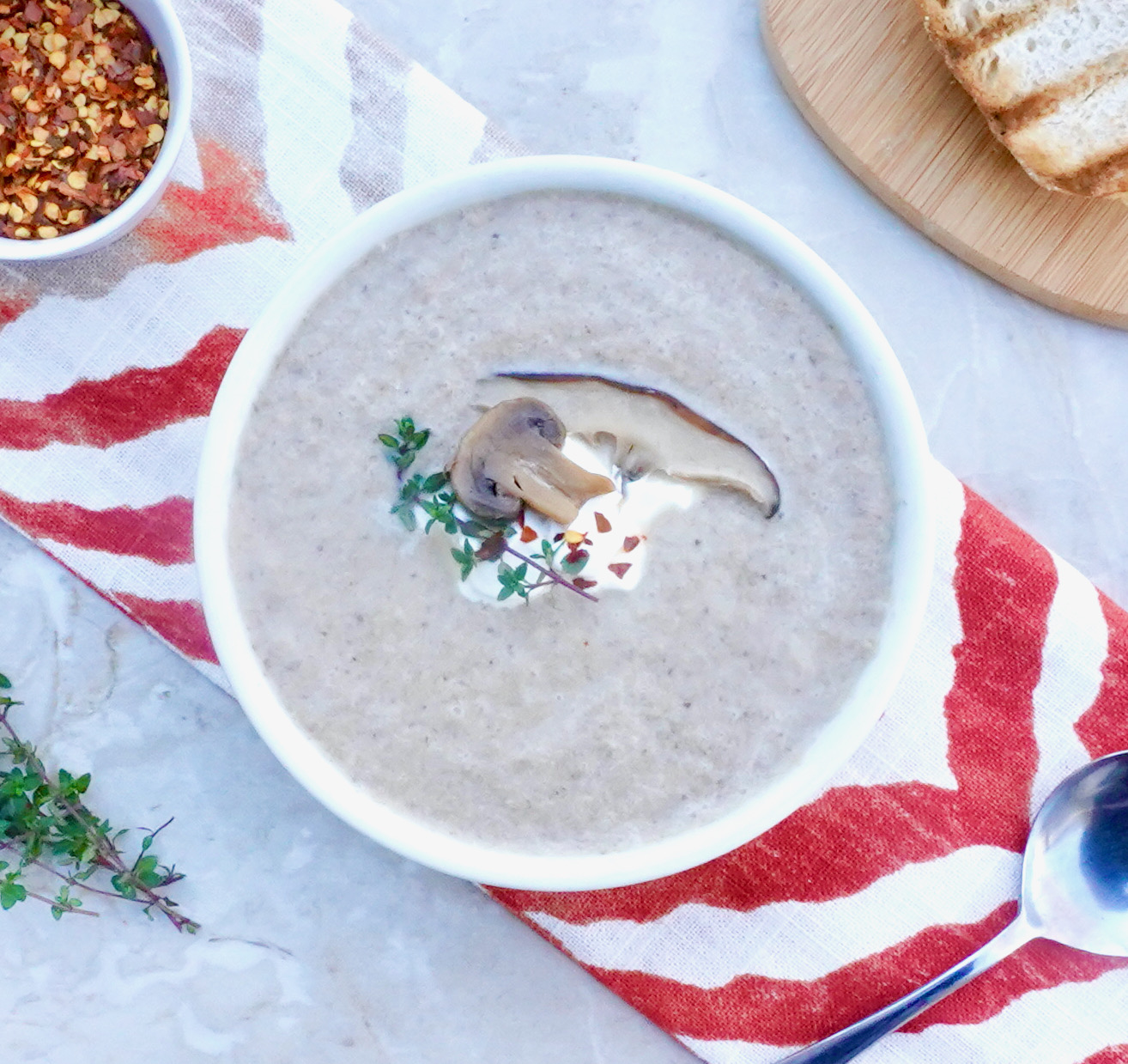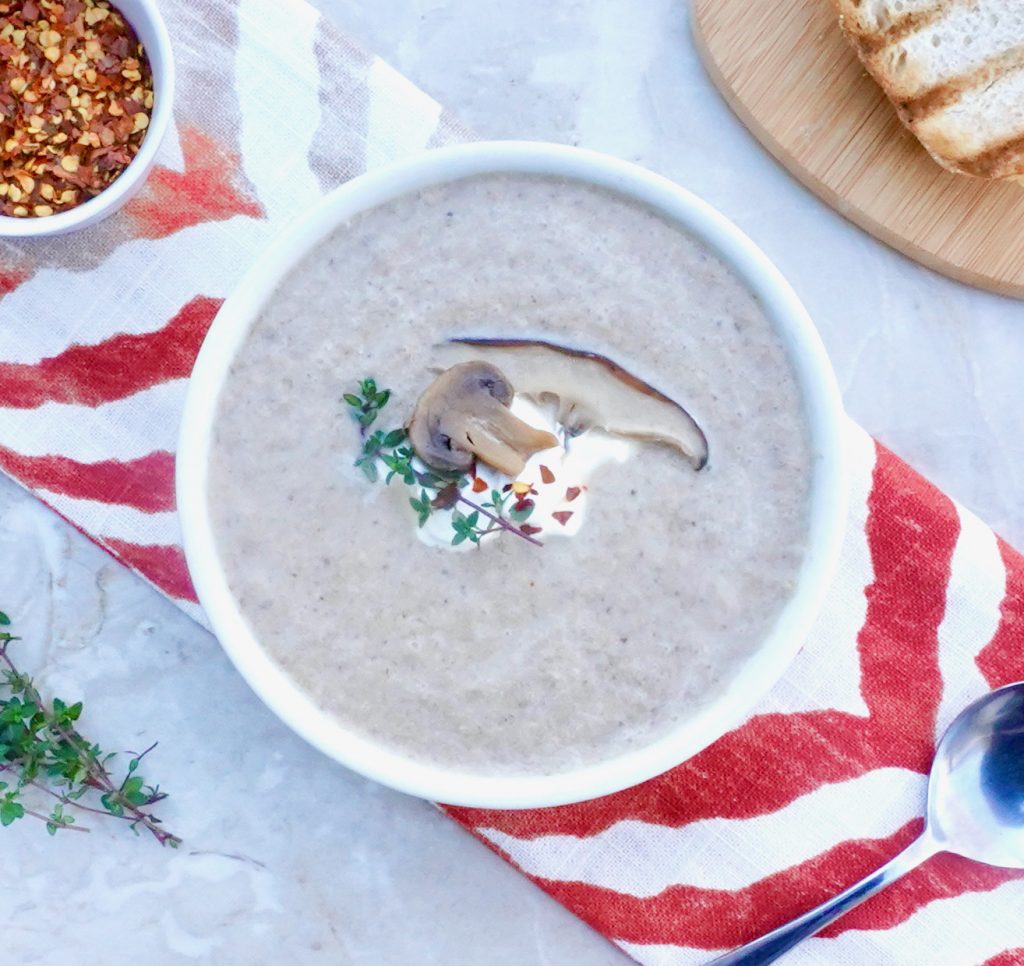 Mushroom Bisque is a stepped up version of cream of mushroom soup. It is smooth and rich with an earthy flavor. There is a small amount of cream but not enough to obscure the flavor of the mushrooms. You can easily make this vegan by substituting the cream with almond or oat milk.
10 Simple Vegan Soups has lots of options for healthy eating in the new year. I hope you find one that you like!