Are you looking to make flavorful steaks for your summer cookouts? You need to try this Balsamic Flat Iron Steak Marinade Recipe. It is so easy to make with simple ingredients which you might already have in your pantry. Marinade really helps to create a tender steak. It is well worth the effort!
This marinade is designed to tenderize your steak and infuse it with an incredibly savory blend of ingredients. The soy sauce adds umami, the balsamic vinegar introduces a tangy sweetness, the brown sugar adds a hint of caramelization, and the rosemary, mustard, and garlic blend in to give you a harmony of flavors that's simply divine. This delicious marinade would also work well on some other different cuts of steak like Skirt Steak and Flank Steak.
If you would like to try some other marinated recipes to cook at your summer barbecue, check out Honey Teriyaki Chicken Kabobs, Lemon Chicken Chimichurri Kabobs and Chimichurri Shrimp Skewers.
SOME THINGS TO KNOW:FAQ'S
WHAT IS FLAT IRON STEAK?:
Flat Iron steak is a top blade steak that is nearly as tender cut of beef as a filet mignon at a fraction of the cost. It has a uniform shape and great flavor. It has become extremely popular in recent years as it is a budget friendly way to enjoy a tender steak.
SPECIAL EQUIPMENT NEEDED:
One gallon zip top resealable plastic bag
Grill
Tongs or spatula
HOW LONG SHOULD I MARINATE THE STEAK?
The longer the steak is marinated, the more flavor it will have. Make sure to allow enough time to marinade the steak for a minimum of 4 hours. For the best flavor, let it marinate for 24 hours.
STEPS TO MAKING BALSAMIC FLAT IRON STEAK MARINADE RECIPE:
Combine Your Ingredients
Marinade Time
Prepare to Grill
Grill Time
Rest, Slice, Serve
SUBSTITUTIONS:
You can replace the canola oil with vegetable oil, grapeseed oil, sunflower oil or olive oil.
If you cannot find flat iron steak at your grocery store, look for another cut of steak. Flank steak or skirt steak would both work fine.
You can easily replace the soy sauce with Tamari. It is very similar to soy sauce and it is gluten free. Check out The 6 Best Soy Sauce Substitutes for some other options.
The balsamic vinegar in the recipe helps to tenderize the steak. If you do not have it, you can use something else acidic to aid in the process. Lime juice, lemon juice, orange juice,  or red wine vinegar will all work. They will slightly change the taste of the marinade.
If you do not have brown sugar, you can use granulated sugar or honey.
If you do not have fresh garlic cloves, you can use ½ teaspoon of garlic powder.
WHAT TO SERVE WITH FLAT-IRON STEAK:
HOW TO STORE THE LEFTOVER STEAK:
You can store any of the leftover flat iron steak in an airtight container in the refrigerator for 3-5 days.
You can freeze the steak in a freezer bag or container for 2-3 months. Defrost the steak in the refrigerator.
This Balsamic Flat Iron Steak Marinade Recipe is meant for a one time use. Once it is place with raw meat it can become exposed to bacteria and may not be safe to use again. Discard marinade when you remove the steak from it.
HOW TO REHEAT THE STEAK:
Remove from the refrigerator and place steak on a plate on the counter for about 30 minutes until it comes up to room temperature.
Preheat the oven to 250 degrees.
Heat the steak on a baking sheet for about 10 – 15 minutes until warm. The low oven temperature will help to keep it moist and juicy.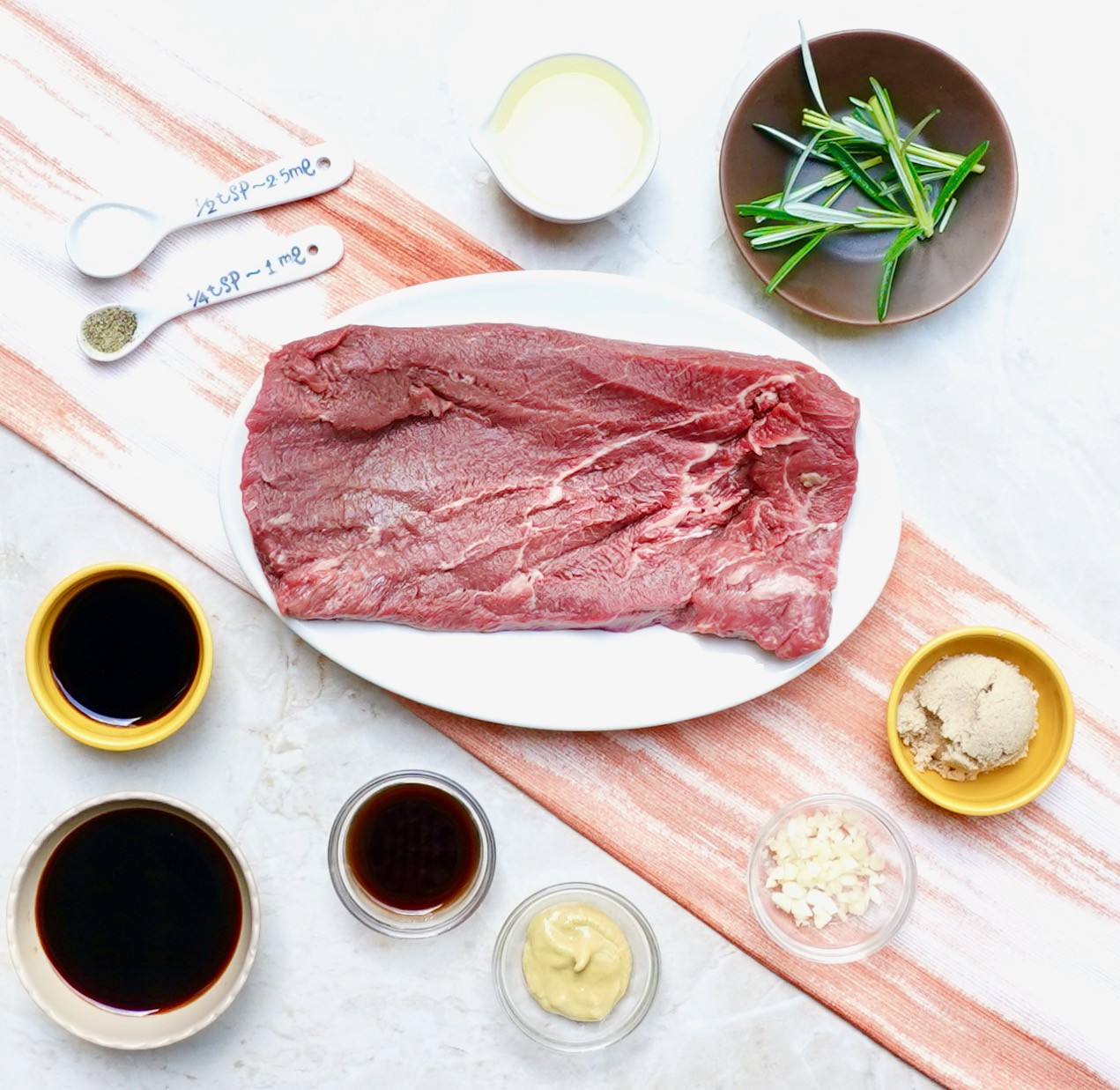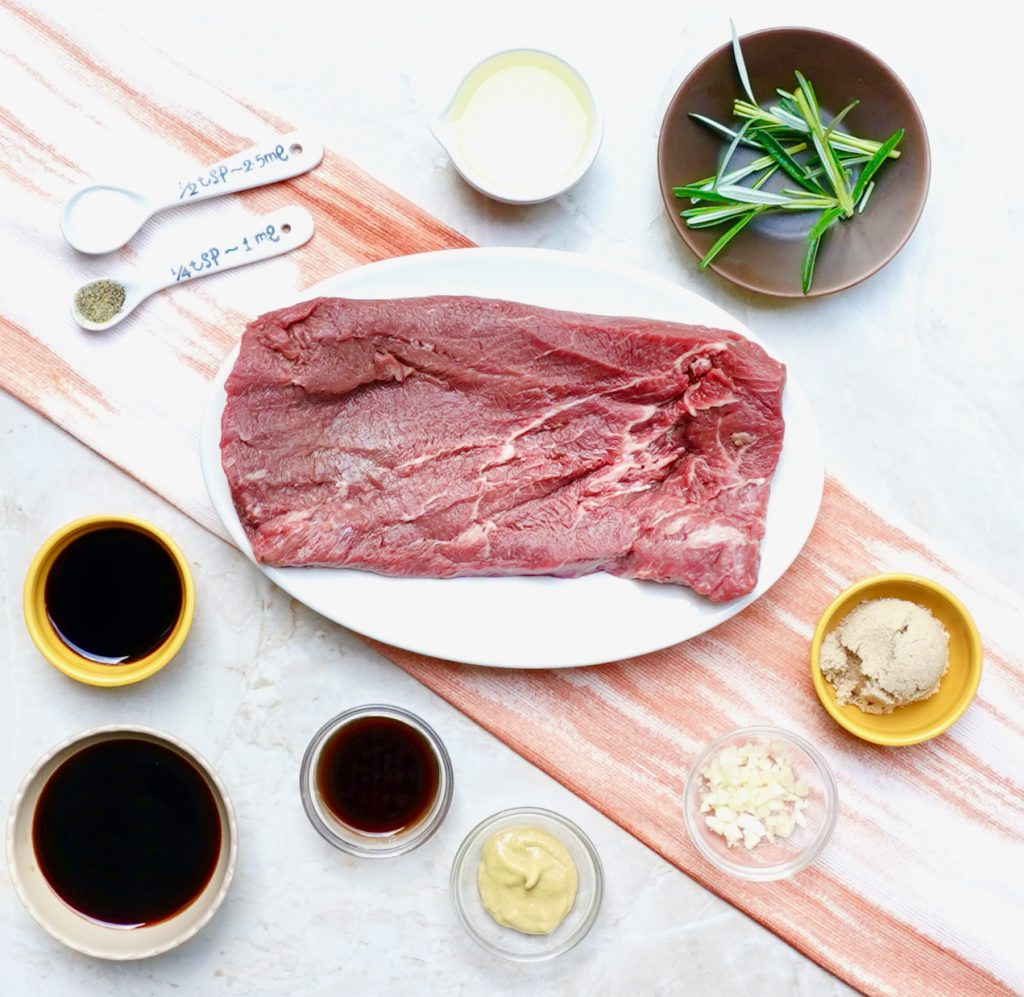 Mix together all of the marinade ingredients and place them into a gallon zipper top bag.  Add the steak into the bag with the marinade.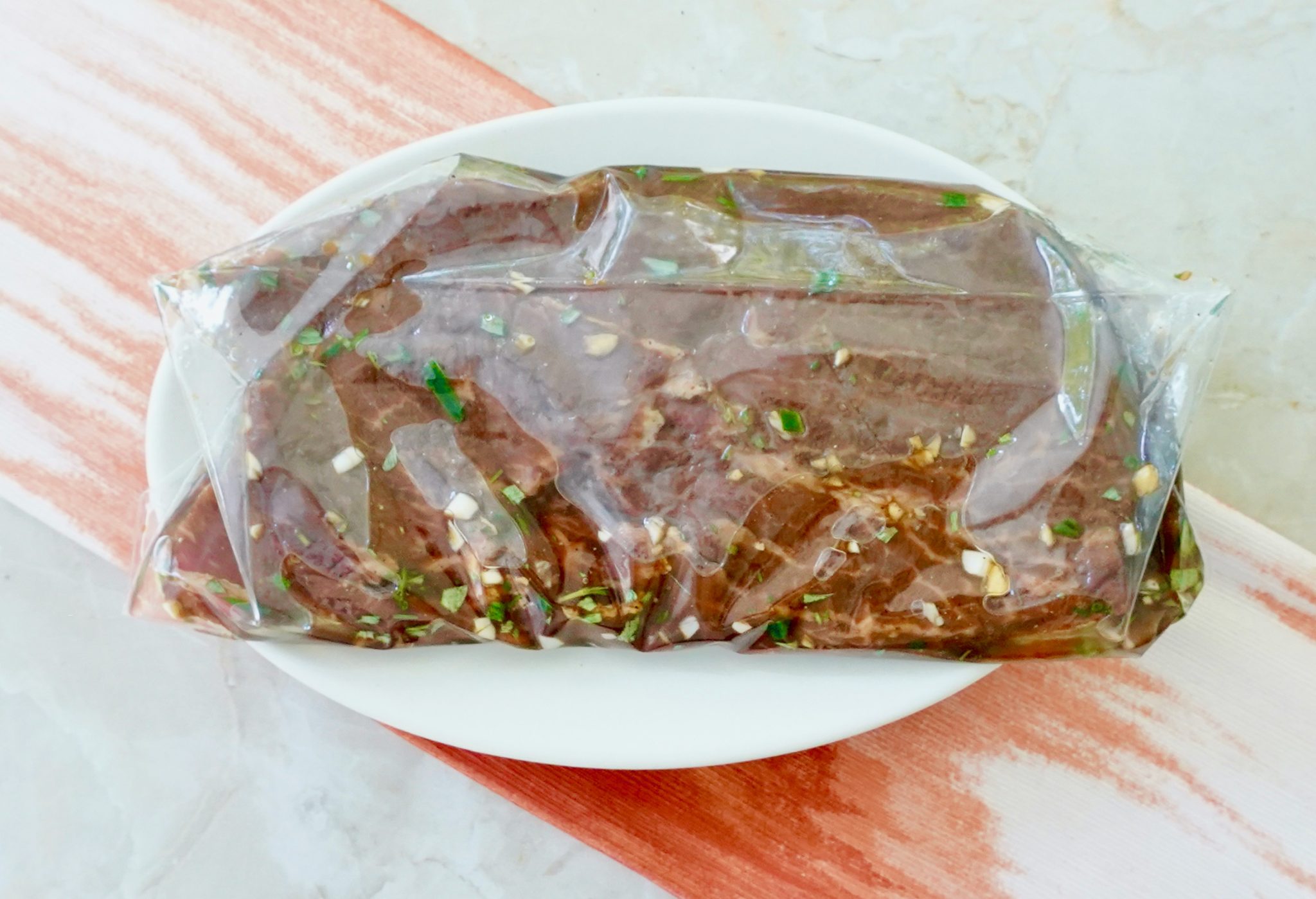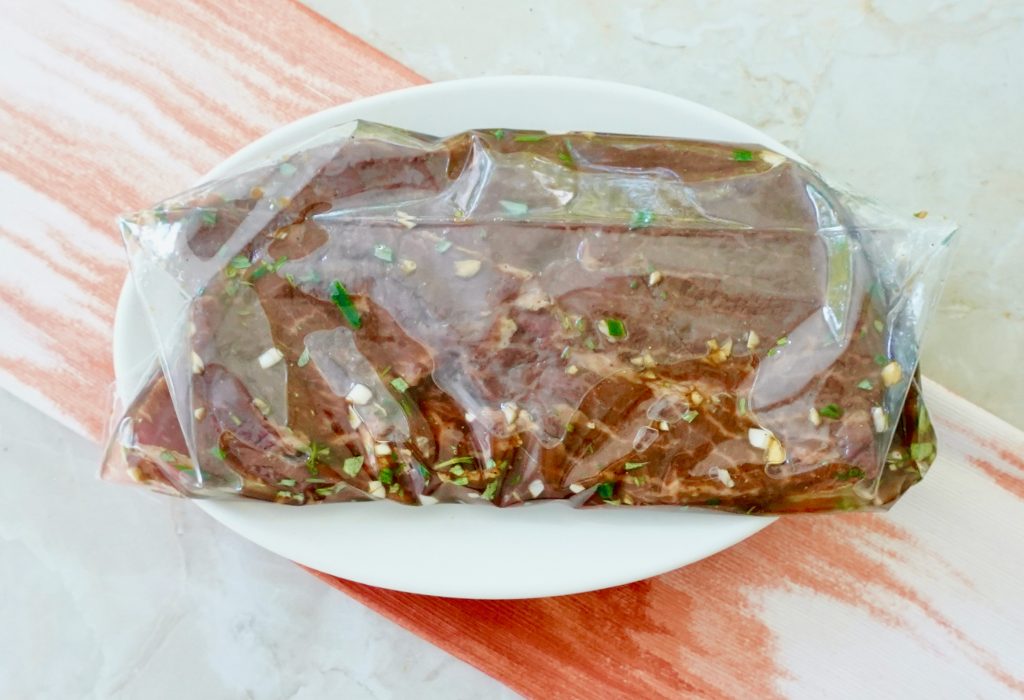 Balsamic Flat Iron Steak Marinade Recipe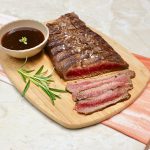 Print This
Ingredients
¼ cup canola oil

¼ cup soy sauce

2 tablespoons balsamic vinegar

2 tablespoons light brown sugar

1 garlic clove, minced

1 tablespoon Worcestershire sauce

2 teaspoons Dijon mustard

1 tablespoon fresh rosemary, minced

½ teaspoon kosher salt

¼ teaspoon black pepper
Instructions
 In a medium bowl, whisk together the canola oil, soy sauce, balsamic vinegar, brown sugar, minced garlic, Worcestershire sauce, Dijon mustard, minced rosemary, salt, and pepper until well combined.
 Place your flat iron steak in a sealable plastic bag or a shallow dish. Pour the marinade over the steak, ensuring it's fully covered. Seal the bag or cover the dish, and let it marinade in the refrigerator for at least 4 hours, or for best results, overnight.
After marinating, remove the steak from the fridge and let it come to room temperature for about 30 minutes. This ensures even cooking. Meanwhile, preheat your grill. Discard the flat iron marinade.
Grill the steak over high heat for 4-5 minutes on each side for medium-rare, or until your preferred level of doneness.
Let the steak rest for 10 minutes on a cutting board to allow the juices to redistribute. The best way to slice it is against the grain in thin strips for the most tender eating experience.
I hope this delicious Balsamic Flat Iron Steak Marinade Recipe will elevate your next cookout or family dinner. Remember, the secret is in the marinade!