Orange Muffins are like a little ray of sunshine in the middle of winter! These moist muffins are made with Greek yogurt, fresh orange juice and zest. They can be eaten warm, right from the oven with or without butter. If you really want to kick up the orange flavor and make them look extra pretty, let them cool and add the orange glaze. It is sweet and tangy with shreds of zest that make it colorful.
These muffins can be made at any time of the year but if you make them during citrus season you will find a more interesting variety of oranges available in the markets. Try to find some Cara Cara oranges which have a slightly pink darker flesh and sweet juice, or some Blood Oranges which would  make the muffins and glaze really colorful.
Orange Muffins will be best when served within a few hours of baking. They will freeze well however if you want to make them ahead.
If you see some great oranges at the market, buy a few extra and make an Orange Olive Oil Cake.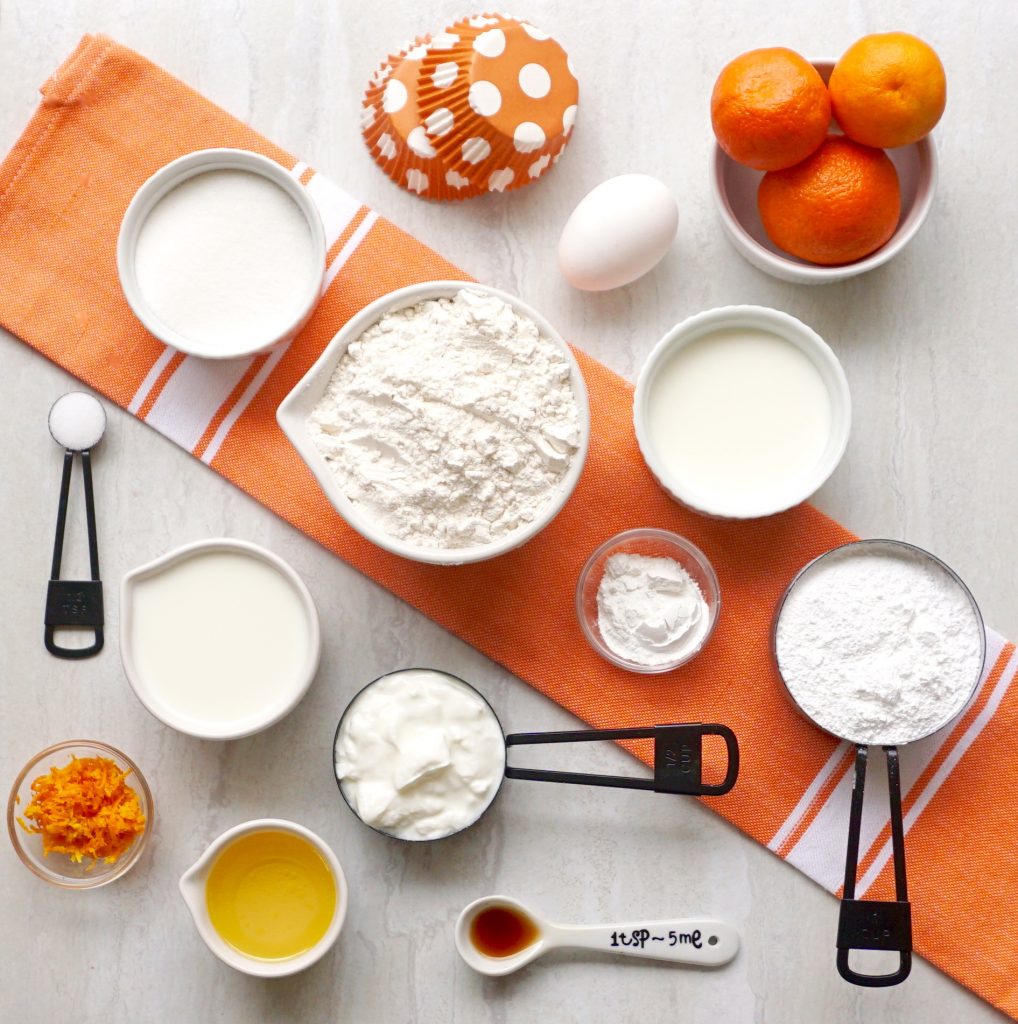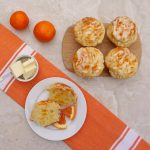 Print This
Ingredients
MUFFINS:

1 large egg

½ cup milk

¼ cup vegetable oil

½ cup plain Greek yogurt

1 ½ cups all purpose flour

½ cup granulated sugar

2 teaspoons baking powder

½ teaspoon salt

2 teaspoons orange zest

¼ cup orange juice

Cupcake liners

GLAZE:

1 cup powdered sugar

1 tablespoon orange zest

2 tablespoons orange juice
Instructions
MUFFIN:
Preheat oven to 400 degrees. Line a muffin tin with 8 cupcake liners.
In a small bowl beat the egg. Add the milk, vegetable oil and Greek yogurt and mix together well.
In a large bowl, combine the flour, sugar, baking powder and salt. Add the wet ingredients to the flour mixture and combine well. Stir in the orange zest and orange juice.
Divide the batter between the 8 cupcake liners. It will be about ½ cup batter per muffin.
Bake for 20 minutes.
You can serve these warm without glaze or remove to a wire rack to cool completely if you are planning on glazing.
GLAZE:
Combine the powdered sugar, orange zest and orange juice. With a spoon, drizzle over the tops of the muffins. Let them muffins sit for about 30 minutes until the glaze hardens.