Cookie Cutter Cookies are a sturdy cookie and easy to roll out and handle. They only have a few ingredients and come together nicely as long as you have your butter at room temperature. The butter should be out for quite a while or it should have been placed in a warm spot so that it is super soft.
Try rolling out the cookie dough between two sheets of waxed paper. This makes it so much easier.  When  you use the wax paper you will be able to roll the dough evenly through the paper. The cut cookies will also lift easily off the bottom sheet using a metal spatula.
Cookie Cutter Cookies are great cookies because they can be anything that you imagine them to be. Make them your own! Check out Cookie Glaze so you can decorate your cookies. If you want to try another butter roll out cookie check out Jam Sandwich Cookies.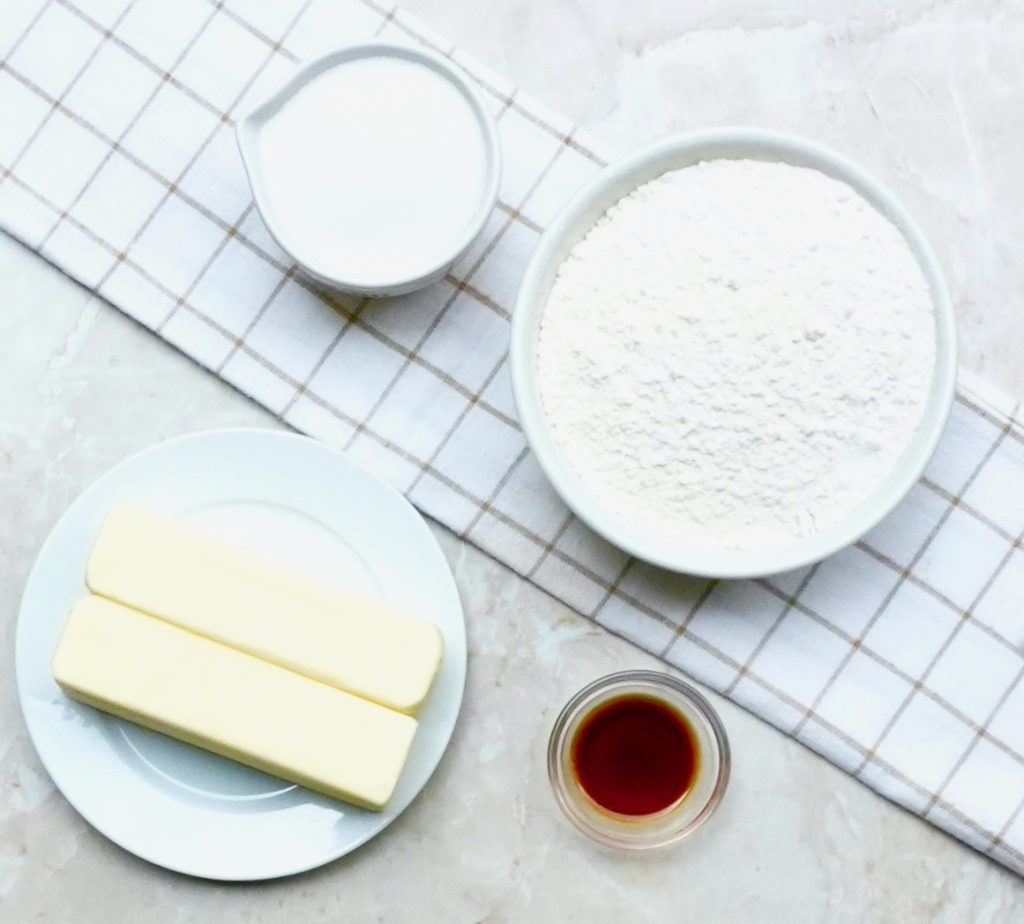 Cookie Cutter Cookies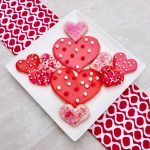 Print This
Ingredients
½ pound salted butter (2 sticks)

½ cup white sugar

1 large egg (not pictured)

1 teaspoon vanilla extract

2 and ½ cups all purpose flour
Instructions
Preheat oven to 350 degrees
Cream the butter and sugar together with an electric mixer until well combined and fluffy.
Add the egg and mix to combine well.
Add the vanilla and mix in well.
Add the flour and mix on low until combined and the dough starts to pull from the sides of the bowl.
If you start with very very soft butter this will come together very quickly. If the butter was not soft enough this will take several minutes in order to happen.
** Make sure your butter is so soft that it is shiny and looks like it is on the brink of melting!
Take a portion of the dough and place it between two sheets of waxed paper. Place your roller over the top sheet of waxed paper and gently roll the dough in all directions, spreading it out as evenly as you can about 1/8 " thick. Cut your cookie shapes as desired.
Use a metal spatula to lift the shapes from the waxed paper to a cookie sheet that has not been greased.
You can re-roll the scraps and add additional dough to the scraps. This dough blends easily and will not show any variations. Keep rolling, re-rolling scraps, and cutting shapes until you have used all the dough.
Bake for 8-10 minutes, turning the baking sheet halfway through,  until the cookies are lightly browned.
Remove from oven and let them sit for 2 minutes on the cookie sheet. Remove to a wire rack to cool completely.
Decorate with cookie glaze, candies and sugar.