Gingerbread Cookies are sturdy, roll out cookies that are cut into shapes and decorated. They are made with molasses , ginger,cinnamon and cloves. They are a spice cookie that is popular for the holidays.
You can use your imagination as far as the shapes you want to cut the cookies into! The same goes for the decorations. These cookies were piped with Cookie Glaze then simple decorated with sugars and candy balls.
Gingerbread Cookies make a pretty addition to a Holiday Cookie Tray. If you are looking for a different type of roll out cookie that you can decorate check out Cookie Cutter Cookies.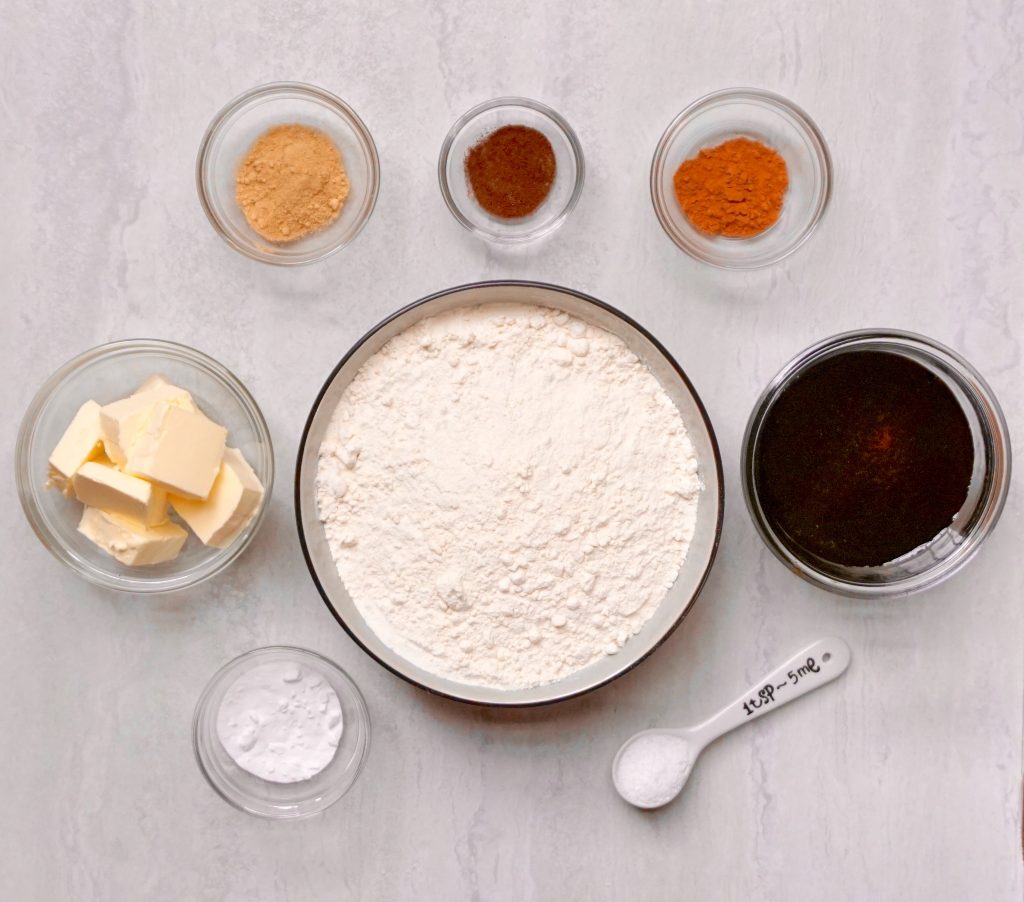 Gingerbread Cookies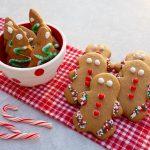 Print This
Ingredients
1/2 cup unsalted butter (room temperature) or vegetable shortening

1 cup molasses

2- 1/2 cups all purpose flour

1 teaspoon salt

1- 1/2 teaspoons ground ginger

1 teaspoon cinnamon

1/2 teaspoon ground cloves

2 teaspoons baking soda

Candies and sugars for decorating
Instructions
Preheat oven to 350 degrees
Sift together the flour, salt, ginger, cinnamon, cloves and baking soda.
Beat the butter or shortening with a mixer until fluffy. Add the molasses and mix until thoroughly combined.
Add the sifted ingredients to the molasses mixture and combine well.
Roll out the dough, a little at a time either on a floured surface or between two sheets of waxed paper. Cut with cookie cutters into desired shapes. Left the shapes with a spatula to a non- greased cookie sheet.
Bake 8 to 10 minutes until lightly browned.
Decorate with cookie glaze and assorted candies and sugars. I used white sparkling sugar.
Notes
A metal spatula works best in removing unbaked, rolled cookies from your waxed paper or floured board.