Bright, tangy, and bursting with flavor, cranberries are the perfect holiday berry. As we are heading to the start of the holiday season let's give these tart little berries a chance to shine! 16 Festive Cranberry Recipes to Brighten Up Your Holiday Meals is a recipe collection featuring cranberries. From a zesty breakfast to a comforting dessert, these 16 cranberry recipes will make your holiday gatherings seasonal and delicious. Go pick up a couple of bags of fresh cranberries at the grocery store and try some of these recipes for your holiday table.
Breakfast Delights of 16 Festive Cranberry Recipes to Brighten Up Your Holiday Meals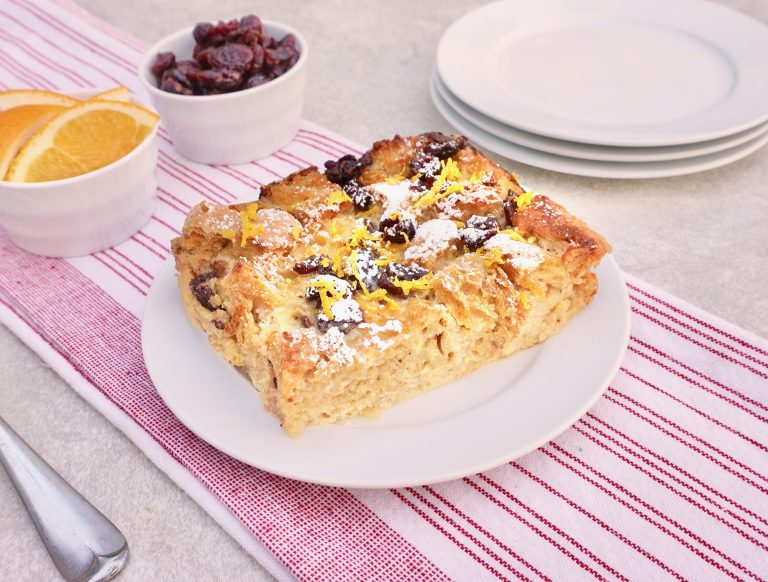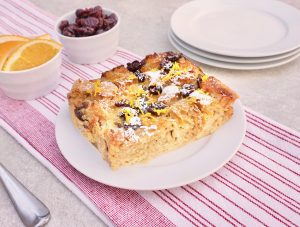 Cranberry Orange French Toast Bake is slightly sweetened with maple syrup and has a nice orange flavor from fresh squeezed orange juice and orange peel zest. It is a breakfast recipe that you put together the night before and bake in the morning which makes it a good choice for Christmas morning.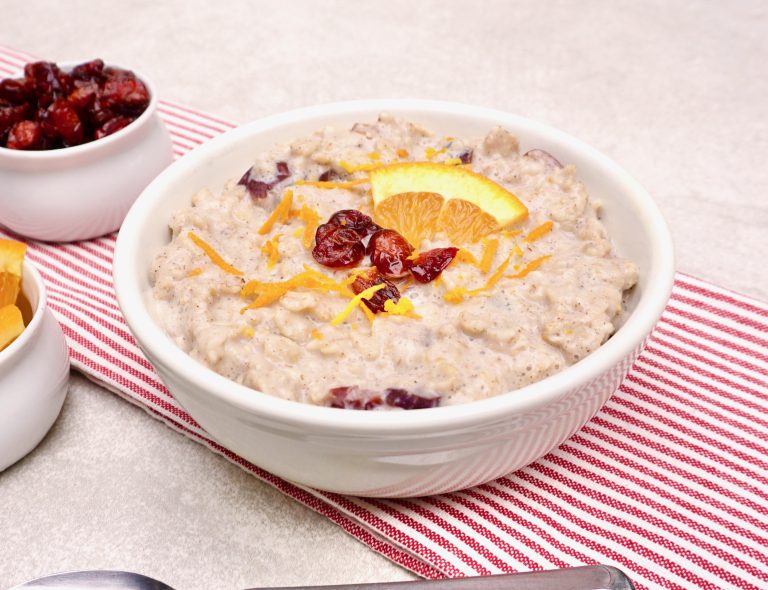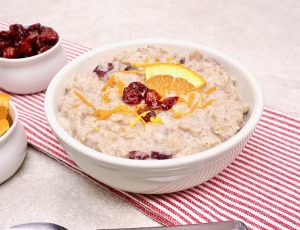 Cranberry Orange Oatmeal is a great combination for the fall and winter season.This healthy breakfast with nutrient-packed fruit will be ready to serve in under 10 minutes cooking time. The honey makes it very slightly sweet contrasting with the tart cranberries and the almond milk makes it nice and creamy.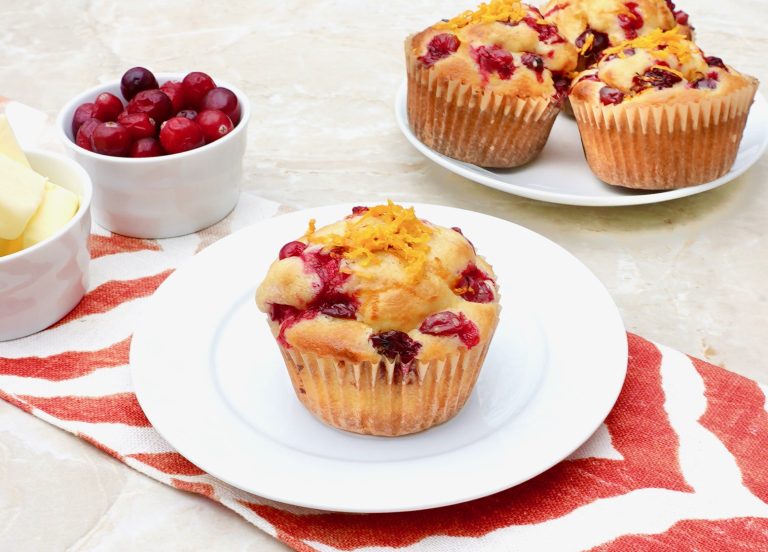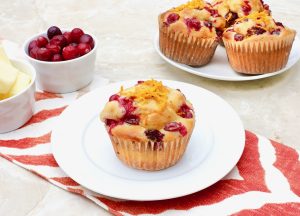 Cranberry Orange Muffins are made with tart fresh cranberries, fresh orange juice and fresh orange zest. These fluffy muffins have a bright citrus flavor and a tender crumb. They are easy to mix together in just a few minutes and they bake in 20 minutes.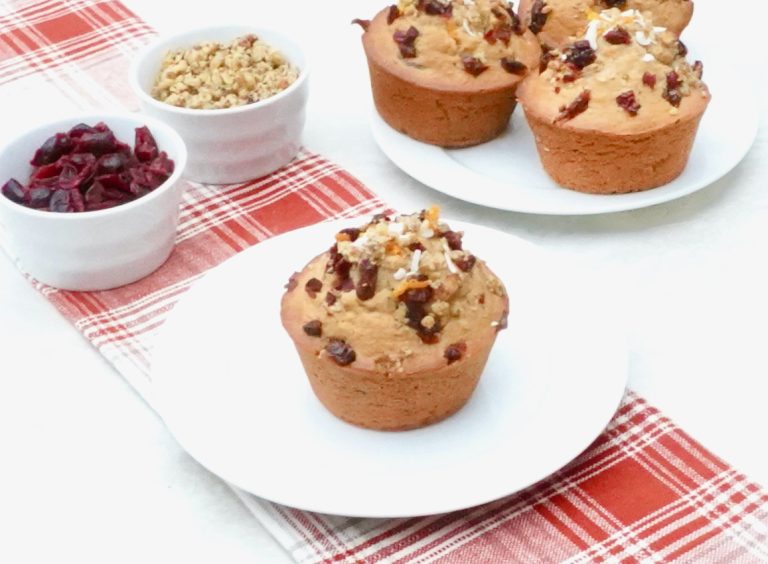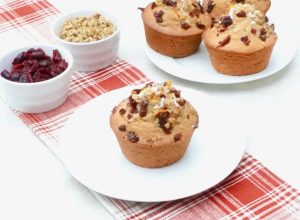 Whole Grain Kitchen Sink Muffins are healthy and packed full of good things like walnuts, dried cranberries, coconut and orange zest. They are sweetened with blue agave instead of sugar and made with sprouted wheat flour.
Appetizing Starters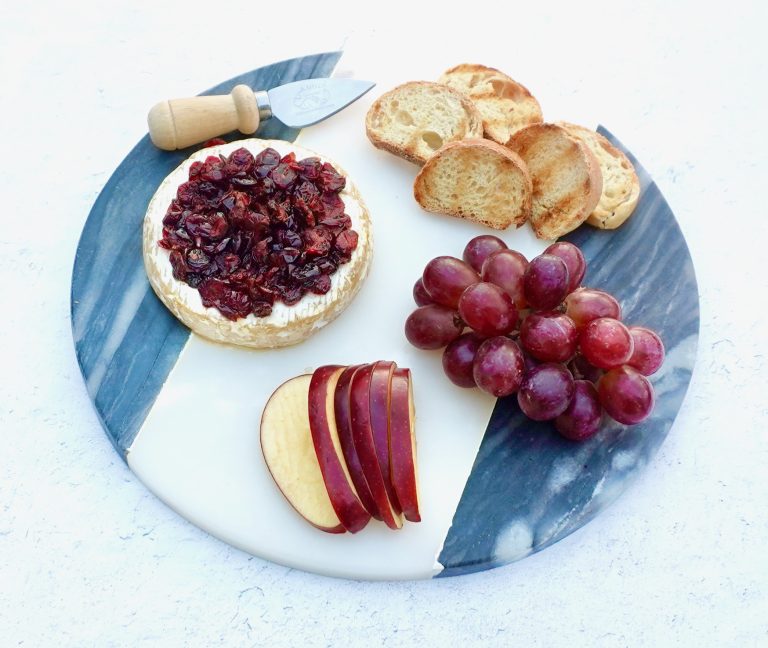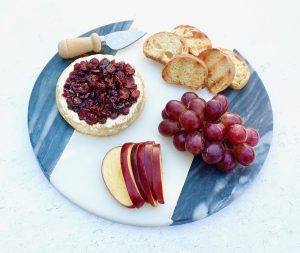 Baked Brie with Honey and Dried Cranberries is creamy brie topped with honey and tart dried cranberries. This simple recipe offers a melty and irresistible start to any holiday feast.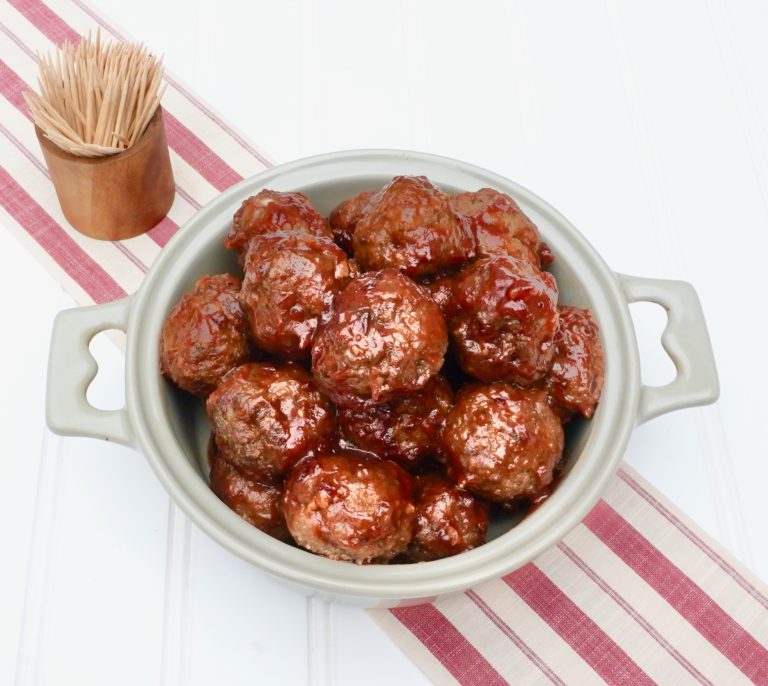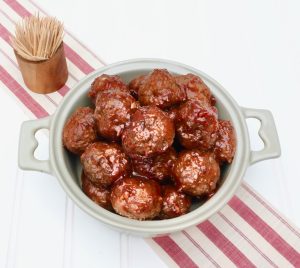 Cranberry Chili Glazed Meatballs are great holiday party meatballs that always get rave reviews. Add a pop of cranberry to your appetizers with these meatballs glazed in a cranberry chili sauce. They are a perfect balance of sweet and slight heat. This is an easy recipe to make in about 40 minutes total time.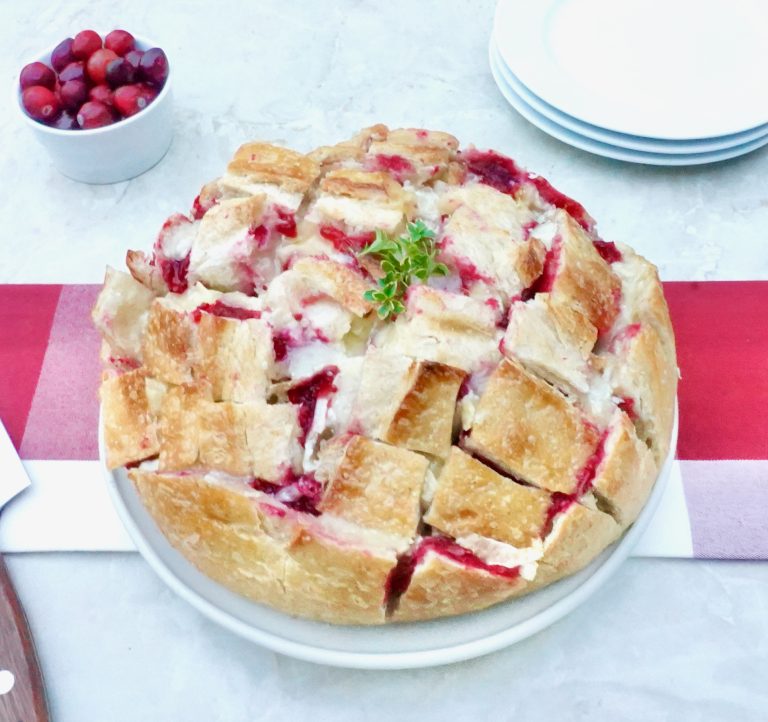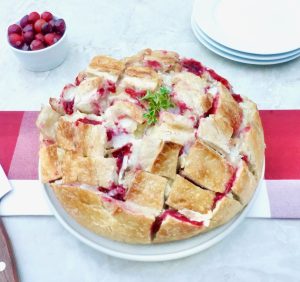 Cranberry Brie Pull Apart Bread makes a delicious appetizer for holiday gatherings. Pull apart a warm, cheesy bread with pockets of  fresh cranberry flavor and brie that will leave your guests reaching for one more piece of cranberry brie bites.
Signature Cocktail of 16 Festive Cranberry Recipes to Brighten Up Your Holiday Meals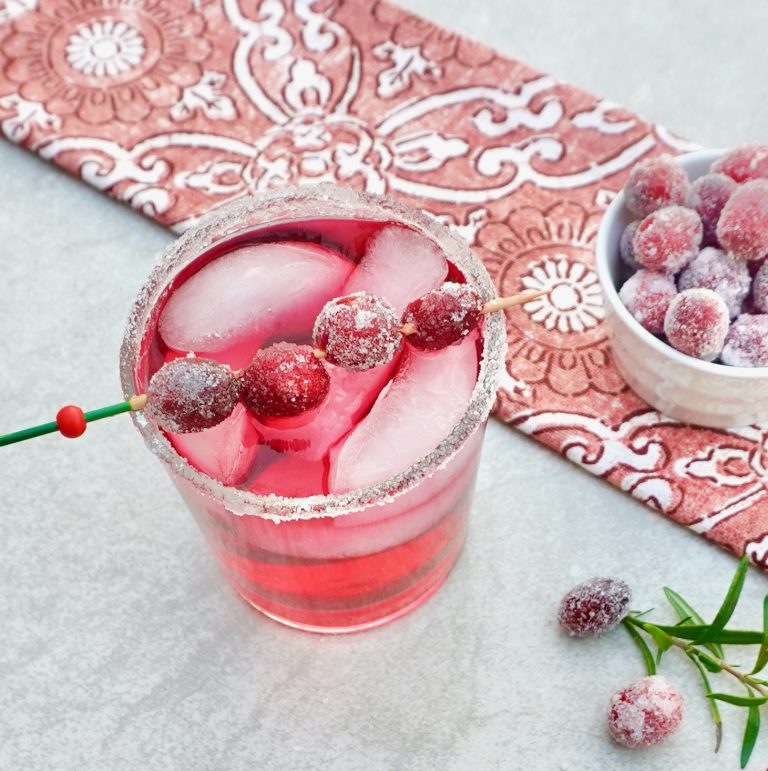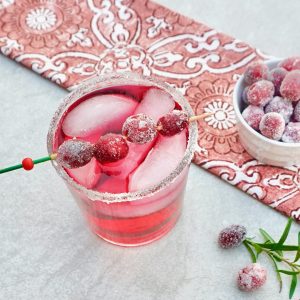 Holiday Cape Codder is one of those simple holiday cocktails that is perfect for the fall holidays. It is a simple two ingredient drink made with cranberry juice and vodka.  If you like festive Christmas cocktails check out Christmas Margarita. If you like a Christmas punch type cocktail check out Holiday Sangria. Some other favorite drinks for the holidays are Coquito and Rummy Egg Nog. 
Thanksgiving Favorites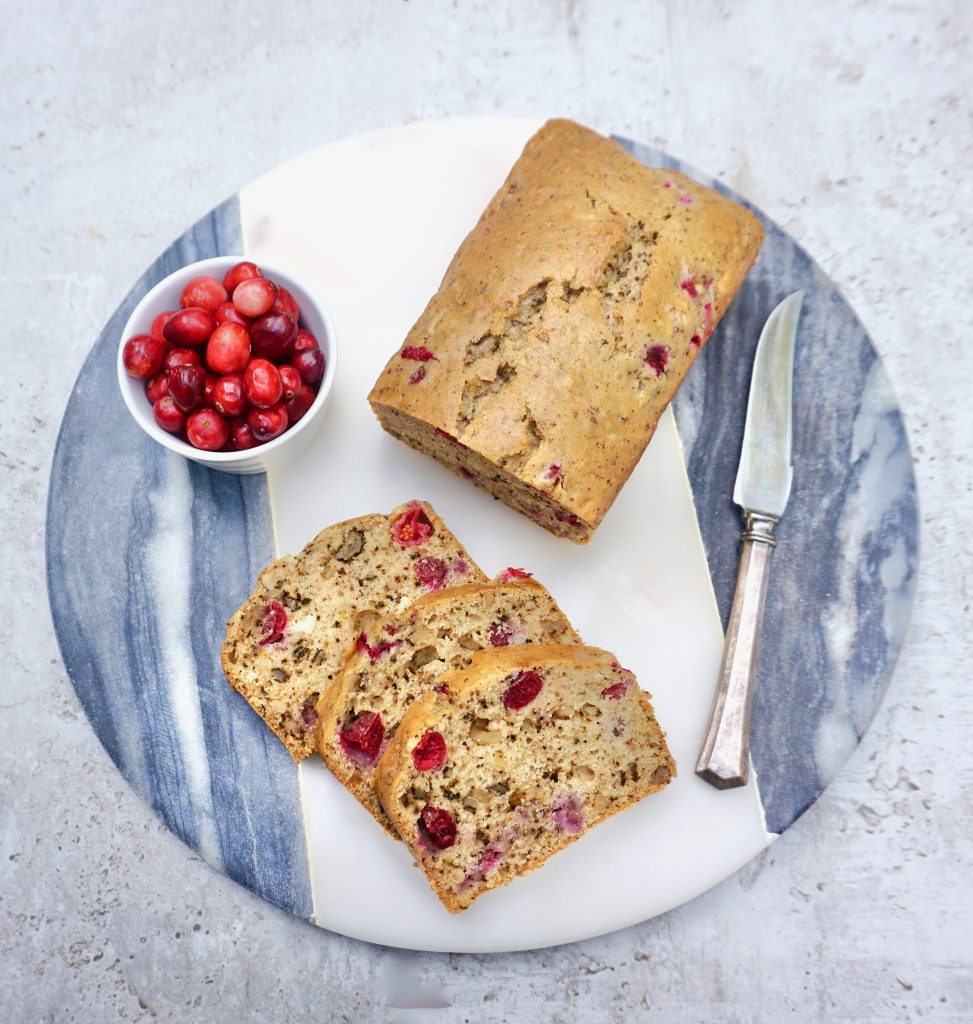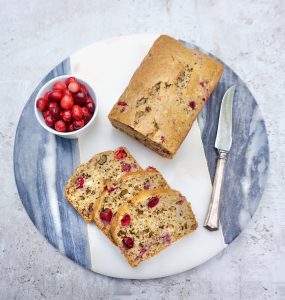 Cranberry Orange Walnut Bread is an  easy bread to put together, with no mixer required! It freezes well, so you could make it and freeze it if you want to serve it for Thanksgiving. This bread combination of sweet citrus, tart cranberries and  walnuts is full of flavor.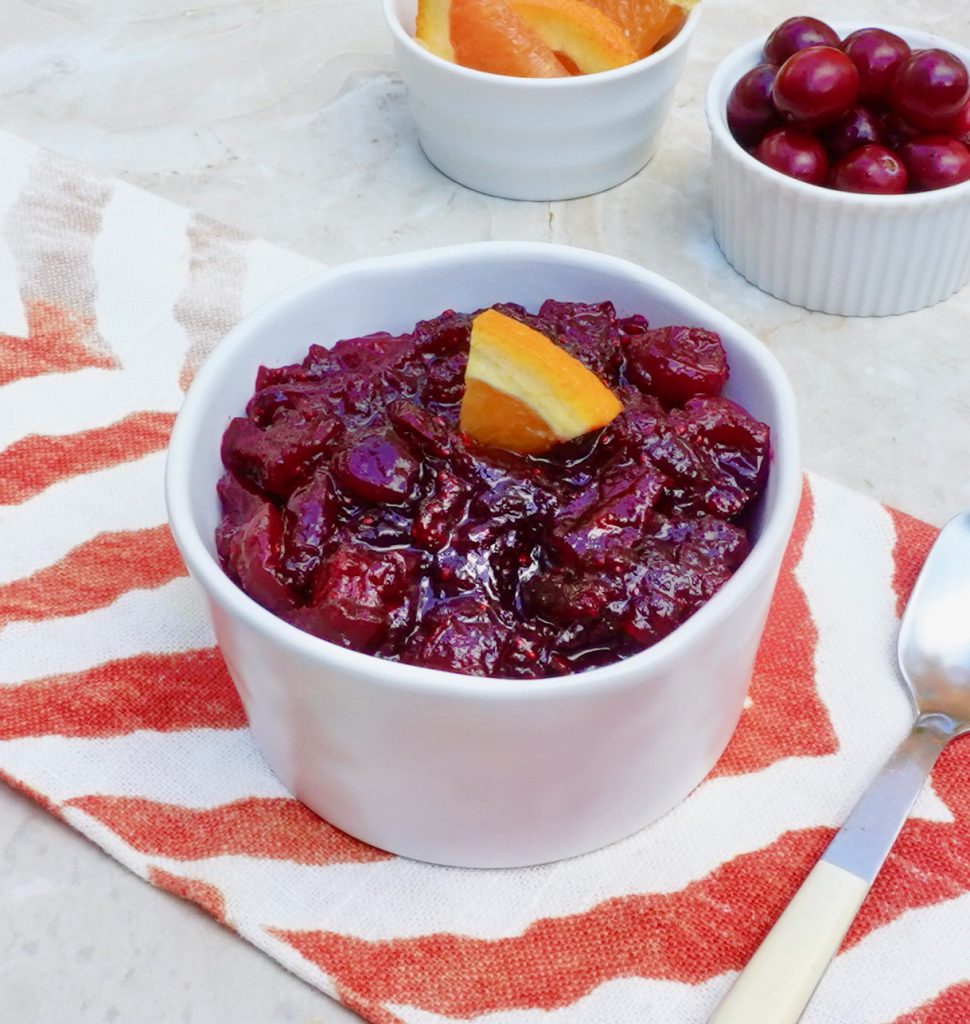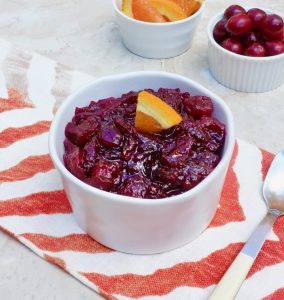 No Thanksgiving dinner menu is complete without homemade cranberry sauce. This Cranberry Orange Sauce is a bit different than a traditional cranberry sauce as it is brightened with orange and a touch of fresh ginger.This cranberry sauce recipe is a perfect combination of both tangy and sweet at the same time.
Divine Dessert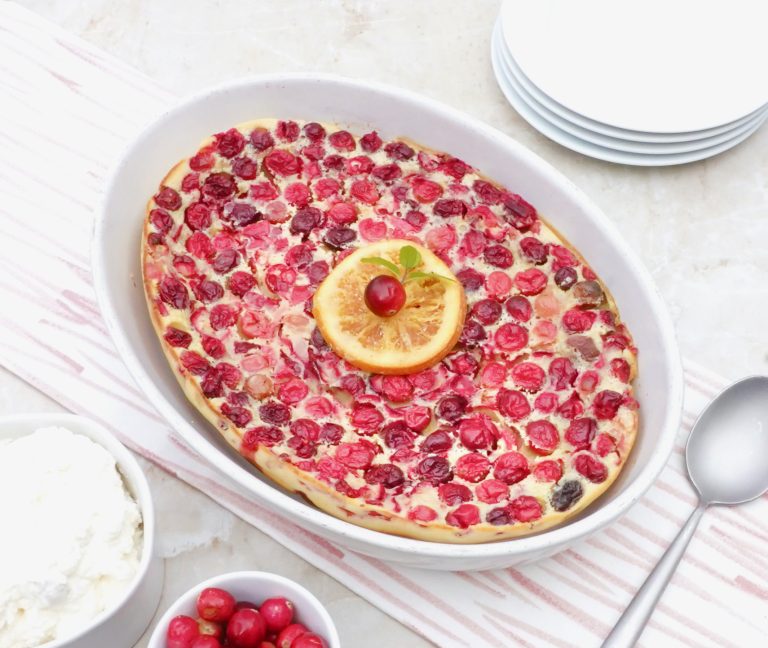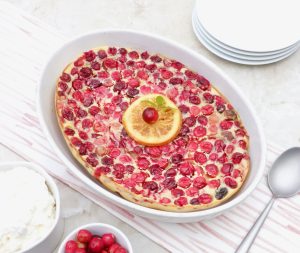 Cranberry Orange Clafoutis is a seasonal delicious dessert with tart cranberries that is just so simple to make! The batter can be put together quickly in a blender or whisked in a bowl by hand.Clafoutis is a baked French dessert that is made with different berries.The berries are placed into the bottom of a baking pan and covered with a flan type batter. It would make a perfect ending to your Thanksgiving menu or Christmas Dinner Menu.
Cookie Corner of 16 Festive Cranberry Recipes to Brighten Up Your Holiday Meals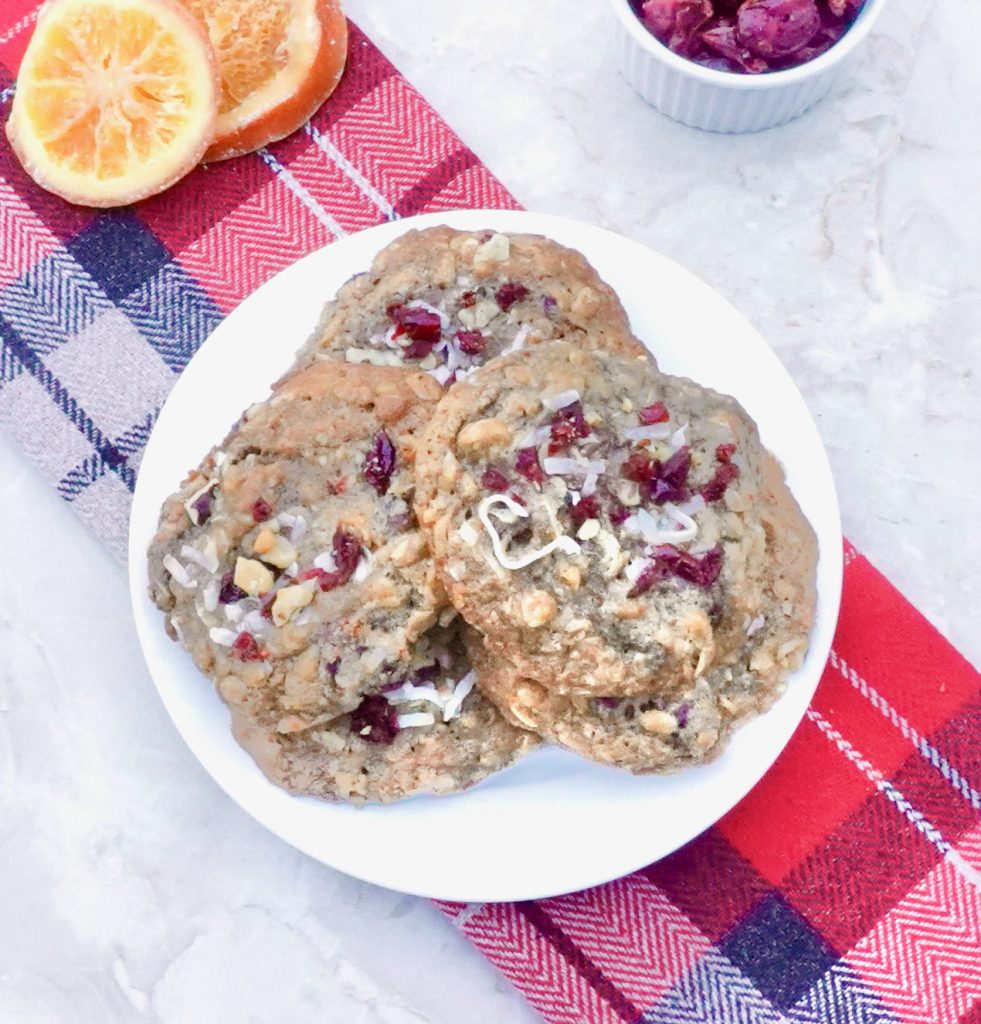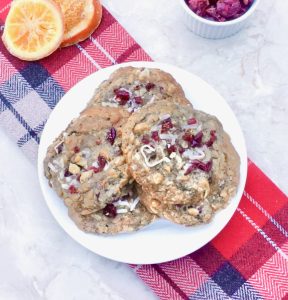 Cranberry Orange Kitchen Sink Cookies are chewy, moist cookies that you could bake anytime of the year and make a wonderful addition to a holiday cookie platter. These cookies are freezer friendly either baked or unbaked.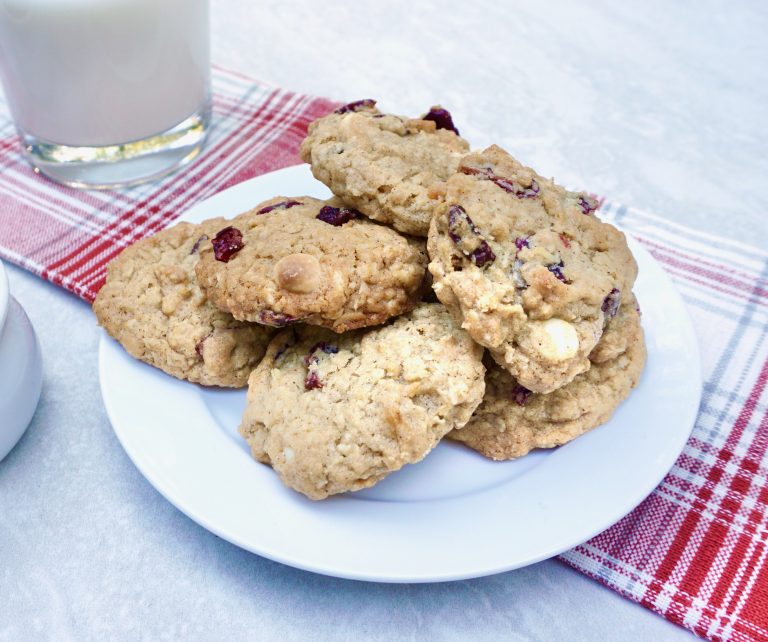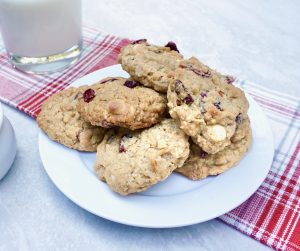 Oatmeal Cranberry White Chocolate Chip Cookies are a classic oatmeal cookie with a festive twist, featuring sweet white chocolate chips and tart cranberries.They would be great as part of your Thanksgiving dessert line up and make a wonderful addition to your holiday cookie platters.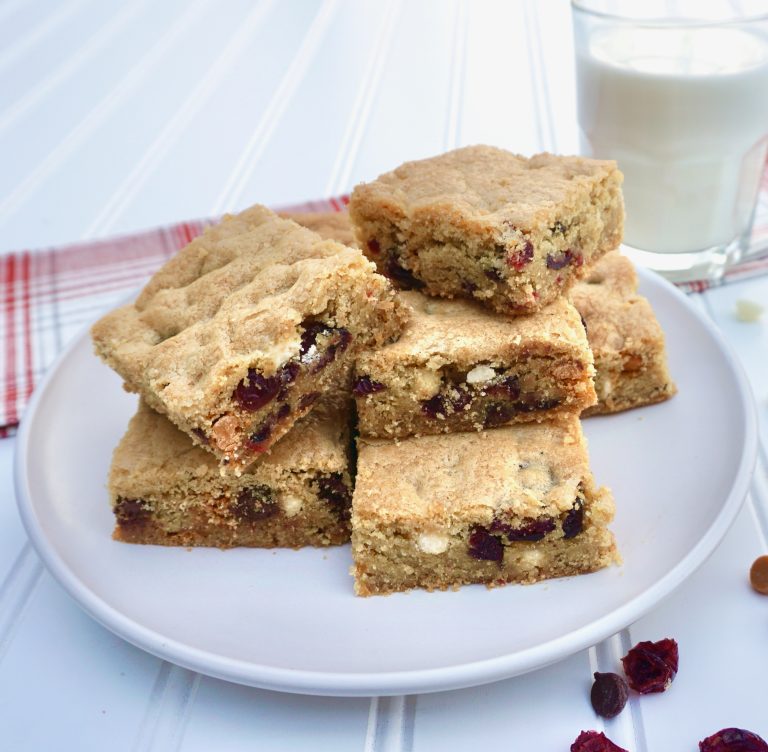 Kitchen Sink Blondies are filled with chocolate chips, butterscotch chips, white chocolate chips and dried cranberries. They are pretty and seasonal and will make a nice platter to bring to a holiday event. Bar cookies are a better way to bake for a crowd.
Celebratory Cakes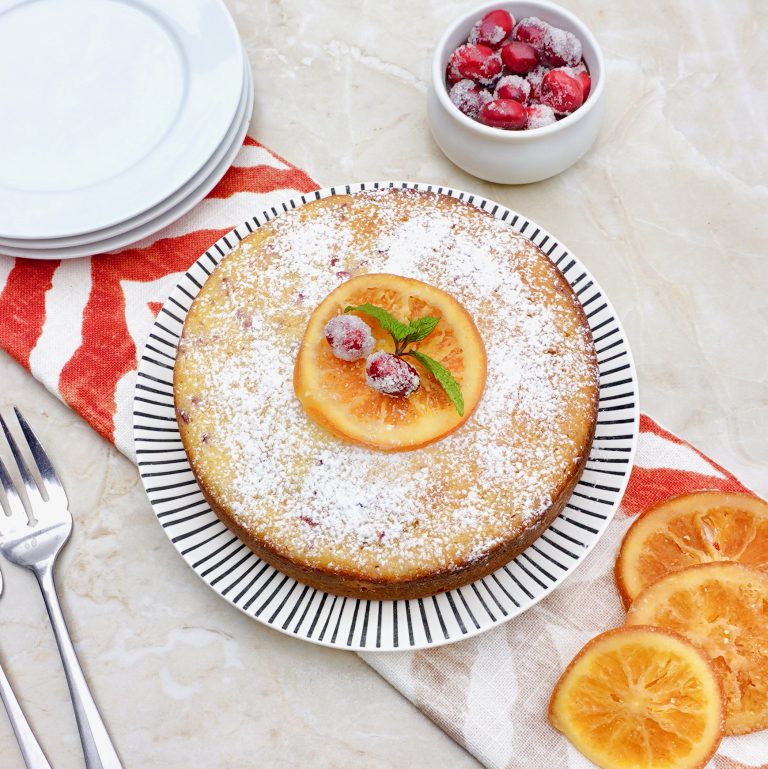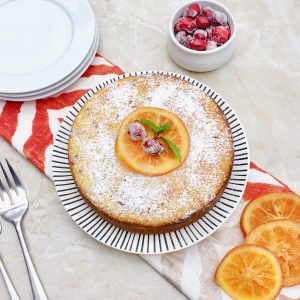 Cranberry Orange Ricotta Cake is a moist, fluffy cranberry cake recipe that is subtly sweet with a burst of cranberry and orange flavors. It is perfect for a holiday brunch or dessert.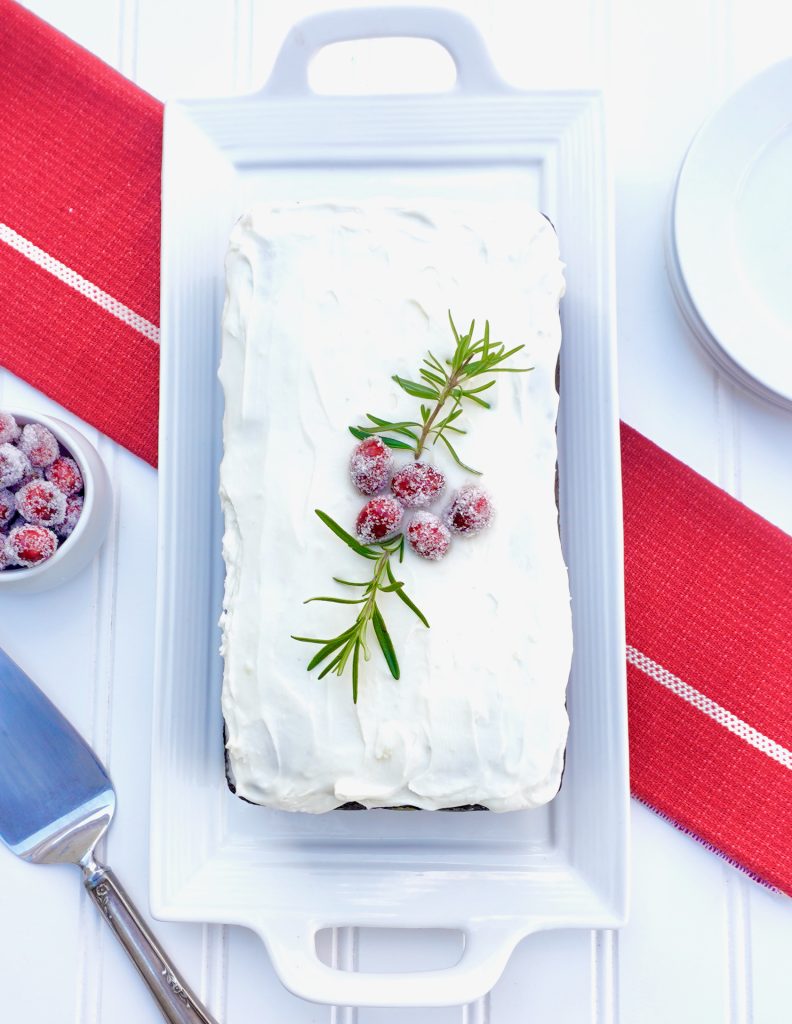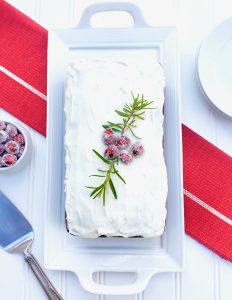 Cranberry Gingerbread Cake is a dense, flavorful cake that is perfect for the holidays. A simple cream cheese frosting that has a touch of maple syrup tops the cake. Chopped cranberries bring some color and a fresh tartness to the cake.
---
I hope that you found something that you like in this collection of cranberry recipes. Read How to Choose Cranberries and Keep Them Fresh before you head out to buy cranberries. Thanks for reading 16 Festive Cranberry Recipes to Brighten Up Your Holiday Meals. Enjoy the holidays!