This Irish Soda bread recipe is the best one that I have ever made. It is a bit sweeter than many of the traditional soda breads and much moister. This recipe does not require yeast or kneading so it comes together very quickly.
While some  Irish Soda bread that I have eaten tend to be a little dry and taste better toasted, this bread does not need toasting. It is moister than most, almost like a cake. I serve it with a little soft butter and it is delicious.
This recipe was given to me by my friend Thom. He made a few minor changes to the Grandma Clark's Soda Bread recipe from the Silver Palate Cookbook. His version makes the bread  a little sweeter and more buttery.
He makes this every March and brings it into the office for everyone. He arrived with it this morning and I can tell you that this is worth the effort to bake. You just have to try to control yourself from eating too much of it!
You should make this for St Patrick's Day!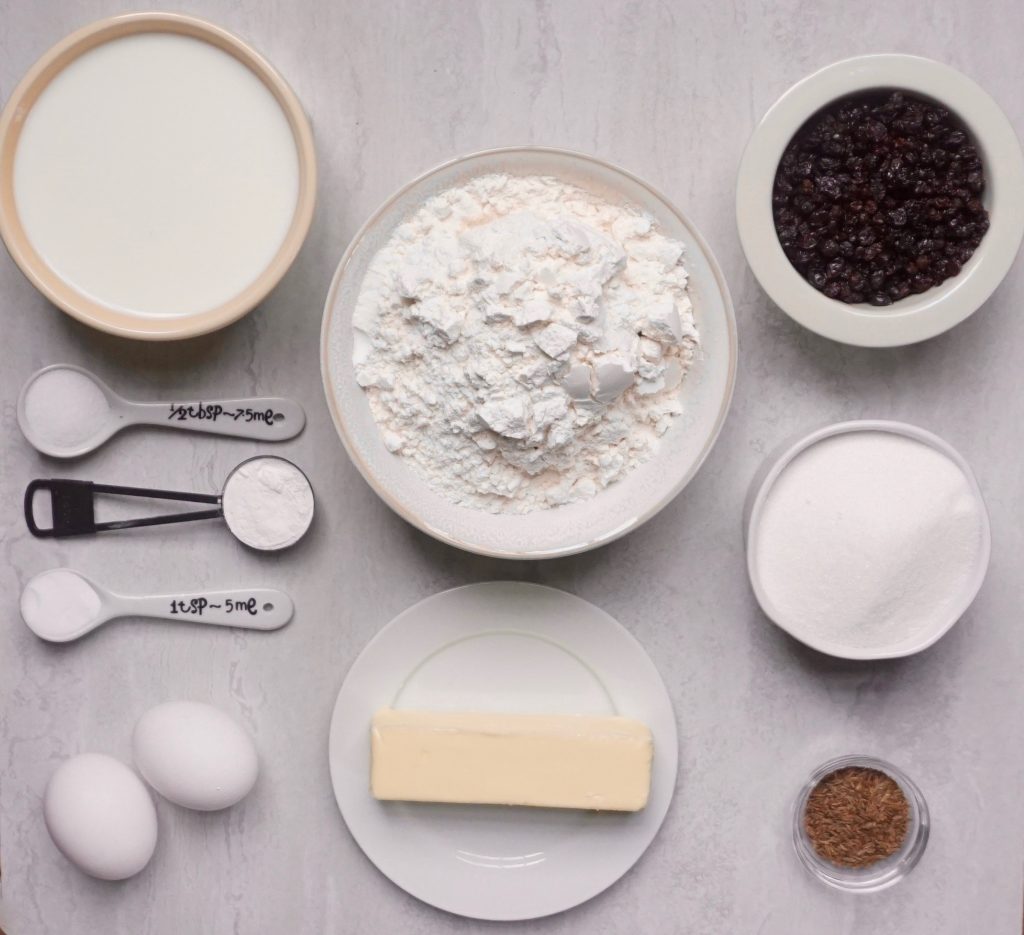 Irish Soda Bread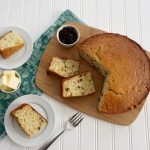 Print This
Ingredients
8 tablespoons butter, softened (1 stick)

2 eggs, well beaten

1 cup granulated sugar

3 cups all purpose flour

1 tablespoon baking powder

1 teaspoon baking soda

1 and 1/2 teaspoons salt

1 and 3/4 cups buttermilk *see note

3/4 cup currants

1 tablespoon caraway seeds
Instructions
Preheat your oven to 350 degrees
Take 2 tablespoons of the softened butter and evenly coat either a 10″ cake pan or a 10″ cast iron skillet.
Take the remaining 6 tablespoons of butter and melt in a small saucepan. Cool slightly.
Stir together the flour, sugar, baking powder, baking soda and salt in a large bowl. Mix well. Add the currants to the flour mixture and set aside.
Whisk together the buttermilk, eggs and melted butter. Add to the flour mixture along with the caraway seeds.
Mix until just blended. Taking care not to over mix.
Spoon the batter into your prepared pan or skillet.
Bake until golden brown for about 50 minutes. Make sure that the top is completely firm and set before removing from the oven.
Notes
You can easily make your own buttermilk if you do not want to purchase it just for this recipe. For each cup of milk, add either 1 tablespoon of white vinegar or lemon juice. Let sit for 10 minutes. For this recipe you would need one and 3/4 tablespoons of lemon juice or vinegar to add to the one and 3/4 cups of milk.