Are you getting ready for New Years Eve?  These Champagne cupcakes  would add a nice festive touch to your celebration. This recipe requires only a small amount of Champagne so you will have plenty left over to sip on if you are so inclined. It's a win win situation!
Happy New Year!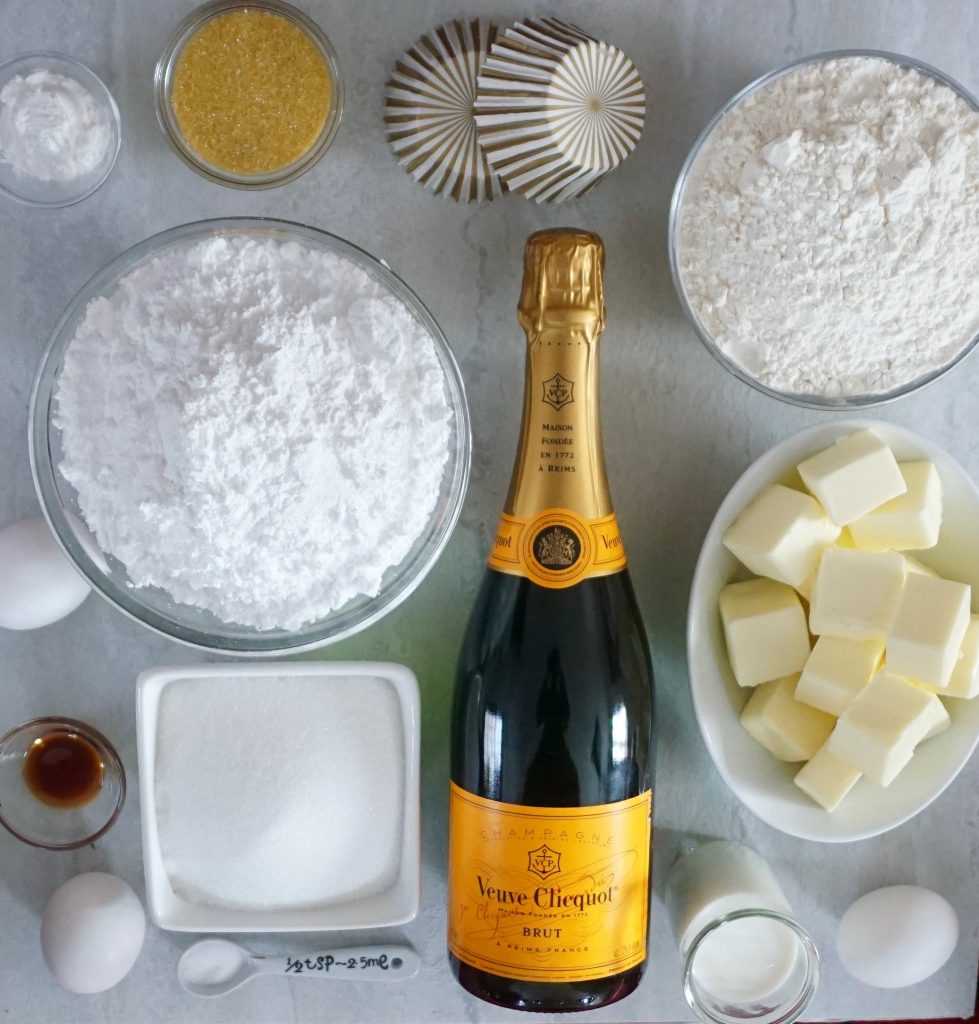 Champagne Cupcakes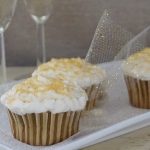 Print This
Ingredients
CUPCAKES:

1 and 3/4 cups all purpose flour

1 and 1/4 teaspoons baking powder

1/4 teaspoon salt

1/2 cup butter, softened

3/4 cup granulated sugar

2 large eggs

1/2 teaspoon vanilla extract

1/4 cup milk

1/4 cup Champagne

ICING:

1/2 cup butter, softened

1/2 teaspoon vanilla extract

3 cups confectionary sugar

4 tablespoons Champagne

Gold sugar for decorating

Cupcake liners
Instructions
CUPCAKES:
Preheat oven to 350 degrees
In a twelve cup muffin pan, place a paper cupcake liner in each of the cups.
In a medium bowl, mix the flour, baking powder and salt. Set aside.
In a large bowl, with an electric mixer, beat the butter on medium speed until fluffy. Add the sugar and beat well, scraping  the sides of the bowl occasionally. Add the eggs, one at a time, mixing well after each addition. Beat in the vanilla.
Add half the flour mixture to the large bowl and mix well. Add the milk and the Champagne and the remainder of the flour mixture. Mix until just blended.
Divide the the batter evenly among the muffin cups, filling each with about 3 tablespoons of the batter or about 2/3 full.
Bake 20 to 25 minutes until a toothpick inserted in the center comes out clean.
Cool for 5 minutes, then remove to a cooling rack and cool completely about 30 minutes.
ICING:
In a medium bowl, beat the butter with an electric mixer until fluffy. Beat in the vanilla. Slowly add the sugar, one cup at a time and beat at low speed. Mix well. Add the Champagne one tablespoon at a time, mixing after each addition.