Happy Friday and welcome to Friday Finds!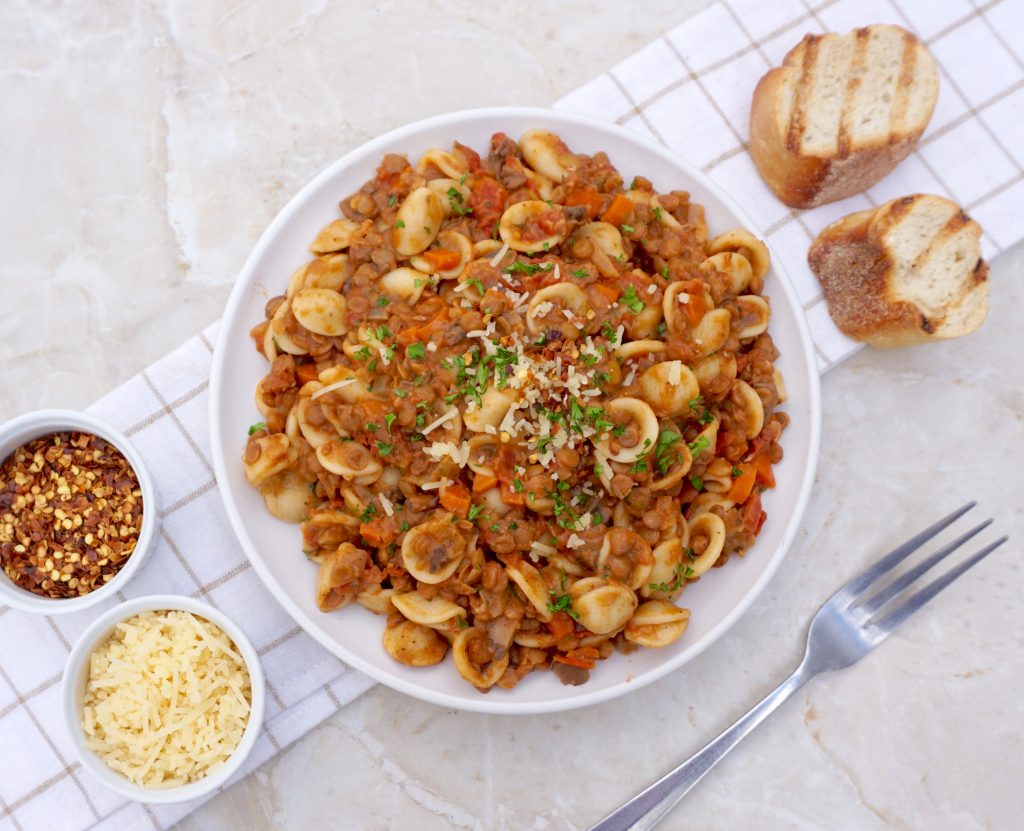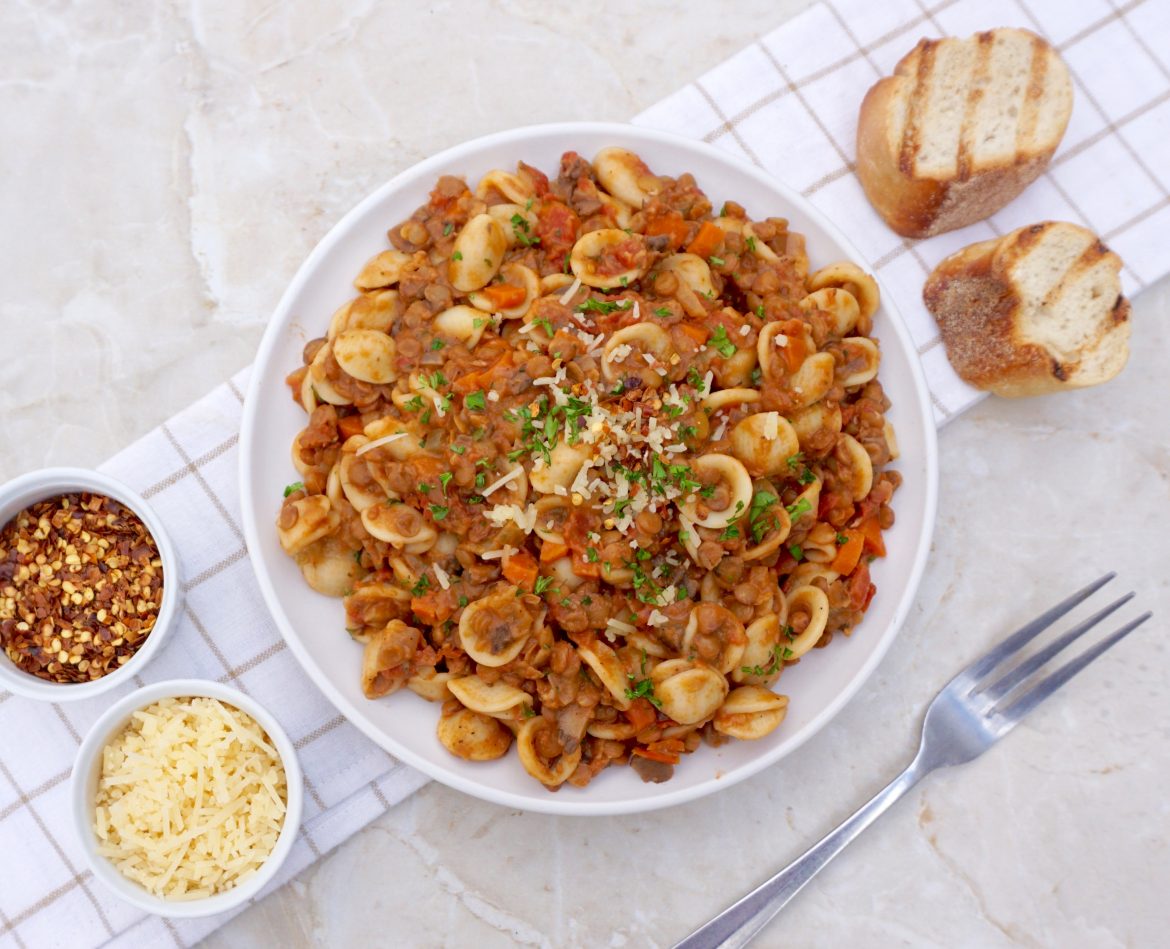 Yesterday was the first day of Spring and to be honest with you, I didn't even realize it. The entire world is in crisis mode and life as we know it is not going to be the same for a while. This week's Friday Finds is going to focus on links I have found that may be helpful to you in coping with the fear of the coronavirus, the quarantines, and food shortages. You may have to become creative if the shelves in the grocery store are bare and cook in ways that are different than you are used to. Lentil Bolognese is a recipe you could try if you need a filling meal without meat. Most of the ingredients you may already have in your pantry or fridge and you can make changes as you need to.
Easy Recipes To Cook During Your Coronavirus Self Quarantine has a great collection of recipes for every meal of the day from ingredients you may already have on hand.
It's hard not to feel stress right now and Headspace is here to help you deal with it. This is a paid meditation app that I am a huge fan of and they are offering some free meditations on their app and website to help you deal with the stress you may be feeling. Check out We're Here For You. It really helps!
Yoga helps with stress too. Take an online yoga class with Caroline who has virtual lessons from NYC.
Check out 5 Tips From Chef's On Cooking From Your Pantry If You're at Home and make the most of what you already have on hand.
Exercise helps to boost your immune system and help with stress. My gym closed Monday as I am sure most have across the country. Check out Your Gym Might Be Closed, But Coronavirus Doesn't Have To Keep You From Your Workout and keep yourself strong.
Along with everything else that is happening, we are being impacted financially.  Check out Budget Friendly Pantry Staples and 7 Day Meal Plan for some healthy eating on a budget.
It's not easy right now but try to do the things that will boost your immune system. Facts and Myths About Boosting Your Immune System is something you should read.
18 Most Common Ingredient Substitutions may help you out in a pinch.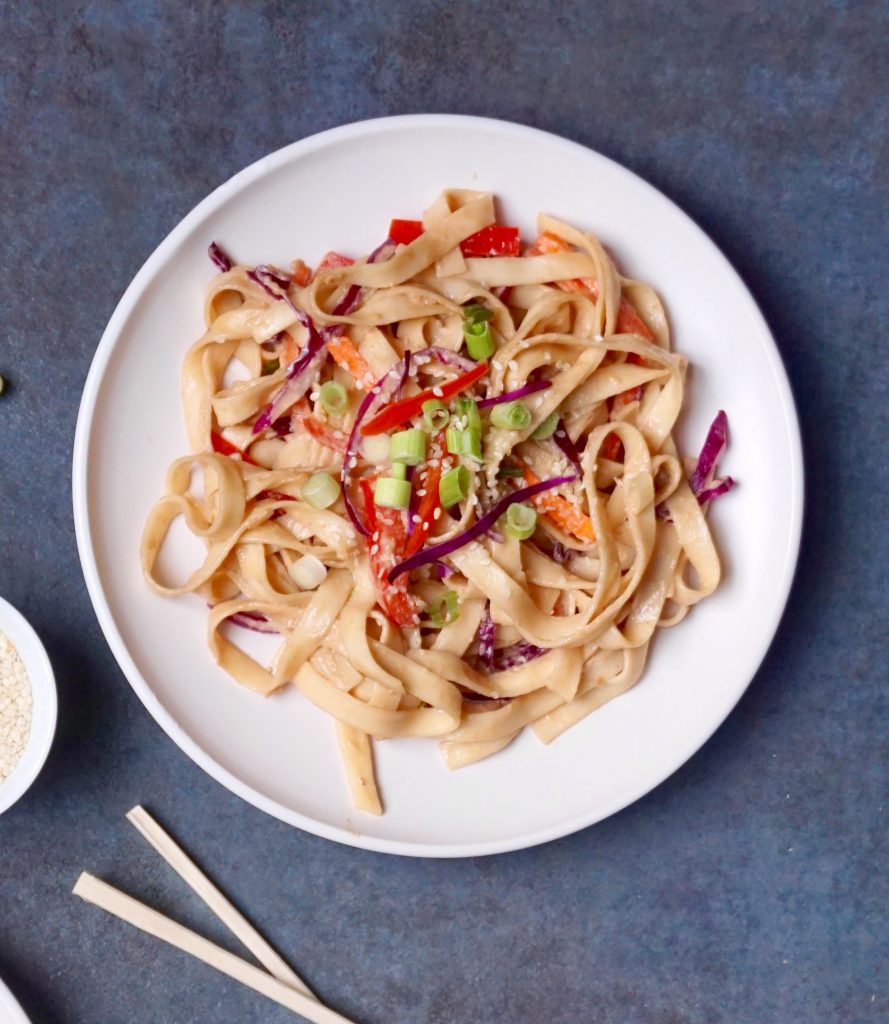 Tahini Noodles can be easily made from pantry ingredients too. You can be very flexible and swap out the veggies for what you have on hand dried ginger for fresh. Just start with the base and add in what you have.
I did not know that there was a phrase "social distancing" until this week. Do it! Stay home if you can, get lots of sleep, exercise and try the best you can to cope. Be safe.